The seamless automation of payments using an online payment gateway is becoming essential for both an excellent guest experience and robust cyber security.
Do you have any credit card data stored in your back office? If so, then, like many hotels, you may be at grave risk. The threat of data fraud is real and using clunky payment terminals or asking guests to fax or email card details is like leaving your back door open for hackers and fraudsters.
Criminals are finding innovative ways to steal credit card information from unsuspecting sources. The recent breaches at Mandarin Oriental, Starwood and Hyatt are all cases in point. The Mandarin Oriental group are currently weathering a 5 year notice period and are in serious danger of getting thrown out of the entire Visa and Mastercard networks. If it can happen to a large chain then it can happen to anyone.
Our payment partner Stripe have also witnessed an unprecedented global increase in online fraud and believe it's only going to worsen. So, in terms of future-proofing a business, cyber security is becoming more critical.
Furthermore, there is a benefit to an integrated platform that gives one unified and clean experience. By connecting a PMS with a booking engine and online merchant, hotels get access to infrastructure they would not have before, which can drive an increase in bookings and a better customer experience.
We appreciate that the transition from offline to online does not happen overnight and that there are still many unanswered questions around why the cloud is a safer vault, so we tried to answer some of the key ones below:
Why should I change from my current offline system? My payment terminals already work…
For four reasons:

1) it will save you money and time
2) it will increase your revenue
3) it will drastically improve your guest experience
4) it is more secure
Let's dive into the detail…
So how would I save money? I want to be paying less for processing payments so why should I pay a higher % rate for using an online solution like Mews Merchant compared to my current offline terminal?
Let us explain – the reality is that the lower headline % processing rate you pay for your current POS terminal is not the full picture. Your current terminal is, in fact, more expensive than using an online solution like Mews Merchant because of the hidden costs. It is important not to just focus on the processing cost represented by that headline figure. The higher % for an online system also includes fees for new services that are crucial in saving you money in the long term such as card data storage. So consider what the total cost of ownership really is.
The Mews Merchant – no hidden charges, no deposits. Watch our primer video.
But how exactly do these extra services save you money?
Firstly, your time costs money. The integration of a payment solution with your PMS allows for full automation of payments, saving you time and minimising human error. A dashboard with real time and detailed reporting allows you to become even more financially efficient, while you can also intelligently manage potential fraud and disputes to reduce losses from them. You don't need to spend time dealing with your local bank or set up a payment gateway yourself and have a finance person sort through difficult to read financial reports. This empowers your organisation and finance team and, as your hotel scales up, you won't need to hire additional finance people.
If hotels are still stapling receipts at reception then that means the manual consolidation of these accounts in your back office is ripe for change and huge cost savings can be made. Although there is plenty of money to be saved, it is important to remember that these savings are not as direct and tangible as those eye catching processing commission rates, which entice you to make like-for-like comparisons.
For example, we recently helped one hotel better manage their 'no shows' who had booked with invalid credit cards. We discovered that they hadn't started using all of the advantages of automation: huge savings could have been made by automatically cancelling those bookings and reselling to customers with valid cards. What had happened was that all of the hotel's automation was still switched off because everything had historically been done manually so there were huge inefficiencies in managing non-refundable and charging them at the time of booking. So despite the apparent higher up-front processing costs, they ended up saving themselves money.
Switching on automation saves your team time by efficiently running the charging of credit cards and frees them up to focus on the all important guest experience.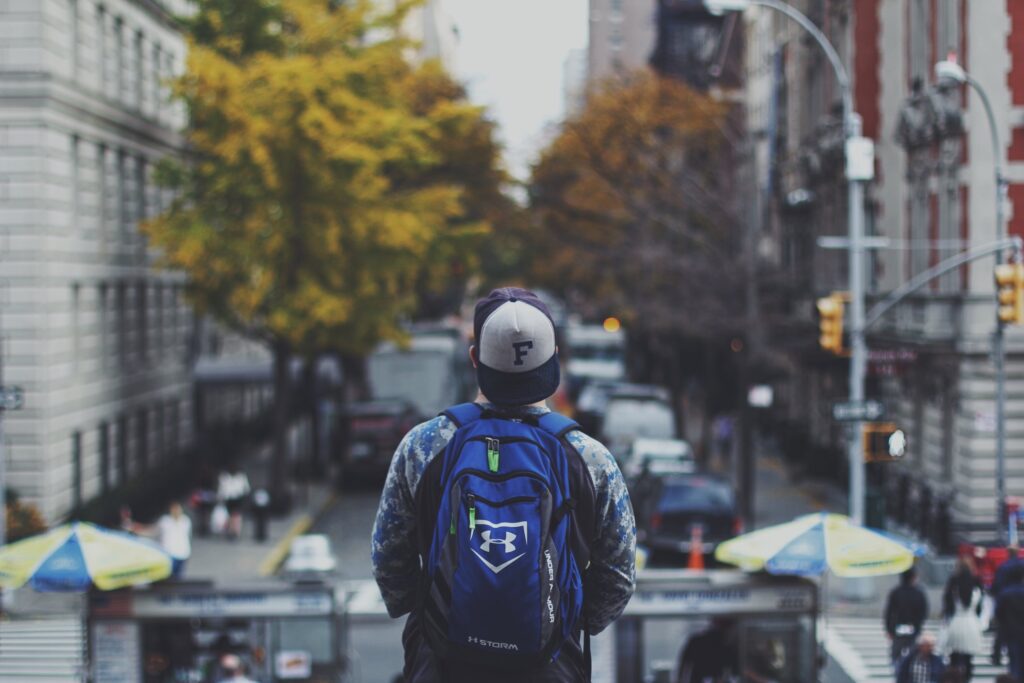 Another benefit of an integrated platform is that you have a unified and clean experience with only one point of contact for queries and help. With a lot of current providers, interactions can be riddled with delays and complexities on account of having to deal with multiple parties. Ultimately, this makes hotels unwilling to educate themselves about how best to utilise the product.
Finally, the threat of data fraud is genuine. A breach in your security can have crippling financial and brand implications, not to mention any fines that you may have to pay. The automation of payments empowers hotels to ensure that their brand and the customer experience is consistent with what they want to offer throughout the hotel or chain while also protecting against cyber crime.
I'm particularly worried about chargebacks. I never had these problems when I was taking transactions manually?
We at Mews need to do as much as we can to help guide hotels through these new dynamic solutions. Many hotels don't have much experience with how an online payment gateway works and what the limitations are. It's important that we do our best to explain the benefits of future proofing your business.
Our payment partner handles charge backs in a different way to some of the traditional banking partners. Unlike competitors that have one field to explain the refusal, there is plenty of information that you may provide to our banking partner for why a certain charge back has been refused. With Mews you can keep adding in the conversations you have had with clients, bills and any other evidence to get a more comprehensive picture.
For example, some hotels we have spoken to have experienced over 1% charge back rates under their old systems – a large cost when looking at a percentage of total revenue. In contrast, across our entire network of Stripe enabled hotels we have seen a much smaller 0.09%. This kind of 360 degree approach is where Mews and our banking partner work tougher to give best-in-class fraud protection.
How do I make more revenue as a result of adopting an online merchant?
Firstly, the ability to accept more payment methods is crucial to help boost bookings. Second, pre-payment and quick payment solutions decrease customer friction points and gives an opportunity for revenue growth. Cross-selling other products and services during the customer stay becomes incrementally easier. An improved guest experience is the non plus ultra for revenue generation.
How do my guest's benefit from all this?
Firstly, they can pay with more methods and in their preferred currency. There is huge value to giving the customer the flexibility to pay with any card and integrating with innovative partners like Stripe is key. Stripe removes the complexity of traditional payment solutions, particularly with their integration of the notoriously frustrating American Express as a payment option for guests. In the future, other payments will be added including Apple Pay, Alipay, Android and Bitcoin.
Second, the seamless automation of payments using stored card data improves the guest experience by reducing friction. A guest can give their card details once when pre-paying for their room and should never be troubled again. Most booking engines don't support a payment processor so using an engine like Mews Distributor gives you the integrated use of the Mews Merchant system.
Finally, their private card information is infinitely more secure. Local terminals and many other options still don't support encryption or direct addition – emailing, faxing and photocopying of credit cards is still common in the hotel industry. Tokenised payment methods ensure complete security of guest card data.
For fraud protection, Stripe is one of the best out there. Nonetheless, when processing card payments, the travel industry presents a specific set of challenges. Due to the strict fraud protection, payment gateways will often refuse cards issued in certain parts of the world or when payments are taken outside the issuing country.
In the fine balance between high security and low friction, there is the added problem of false positives or when a user is wrongly identified as a fraudster. This can happen at any step of the payment authorization process and is surprisingly common – 33 million people in the US are wrongly blocked each year from completing a credit card purchase. Younger consumers and big ticket purchases are particularly at risk so hostels and luxury hotels alike could benefit from a smarter payment gateway.
By leveraging Stripe's Radar platform, the Mews Merchant adds an extra layer to offer payment options for cards from countries outside of fraud protection and smarter fraud detection using behavioural data from mobile devices including geolocation. In short, "sorry but we don't accept xyz" is a phrase you won't ever have to utter to guests.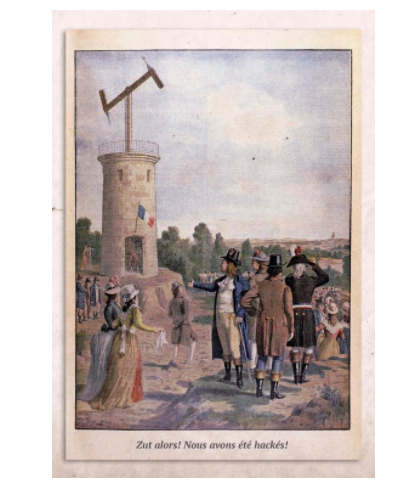 Nearly two centuries ago, France was hit by the world's first cyber-attack.
And security? Admittedly you have mentioned it already…
In a nutshell, using an online payment solution like the Mews Merchant protects against fraud while also securing customer data. If your business is run through a local server, it is much easier to hack and the implications of such a breach could put you out of business. Furthermore, credit card fraud is stymied by using a best-in-class payment gateway such as Stripe coupled with the extra layer that Mews Merchant provides via the Stripe Radar platform and caters to the unique nature of how cards are used when travelling.
---