12% increase in revPAR
93% fewer calls between housekeeping and front desk
Halved average check-in time
---
C-Hotels is a chain of nine properties along the Belgian coast. Unlike most chains, every hotel in the group has a unique concept, from art nouveau to industrial New York. This means that although every hotel shares an ethos of excellent customer service, their visual identity and feel is different for every property.
Joined Mews in February 2016
9 properties
550 rooms
235,000 Guests per year
We chose Mews because of its innovative approach and because Mews looked at a PMS from a different angle that we really liked."
Inge Decuypere, owner of C-Hotels
What were C-Hotels looking for?
C-Hotels needed a modern, flexible Property Management System that would give them:
More control over their own data, including reporting
A powerful revenue management solution
Time savings by eliminating long-standing manual processes across the business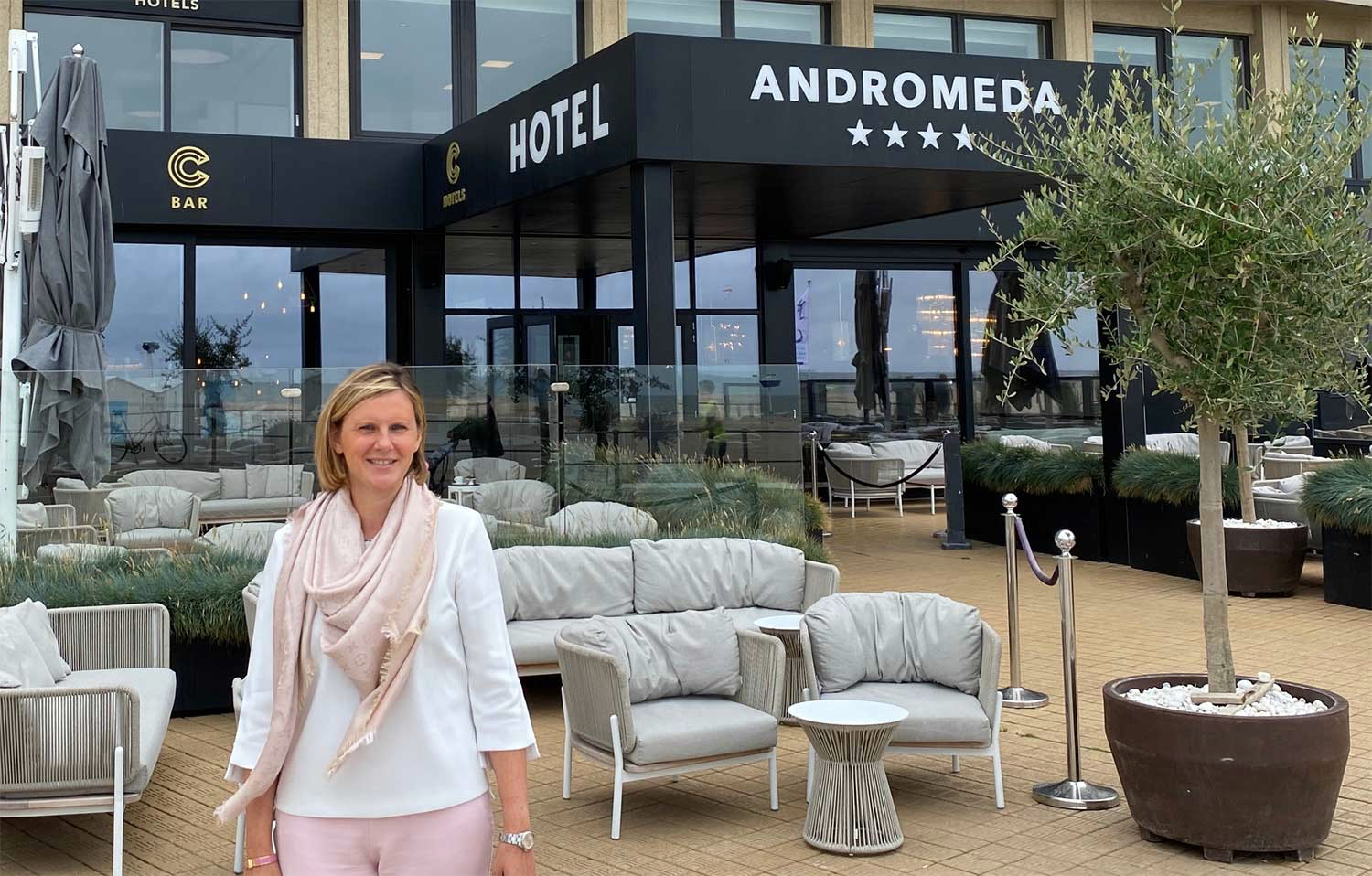 Five hotels went live in three days
C-Hotels began by on-boarding five hotels, all of which were fully online in only three days. During the same time, hotel staff were learning how to use the platform, having been given access to a sandbox environment where they could explore freely and learn by using.
We did the necessary preparations for it, and because of that it went very smoothly. The staff were very excited about it. You always have a few who don't like changes, but they learnt it very quickly.
Instant access to data and reports saved time and money
C-Hotels wanted easy, immediate access to their own data. Before Mews, the hotel group were charged on a case-by-case basis whenever they requested their data, and there was minimal reporting which often had to be done manually.
Mews has a wide selection of easy-to-use reports and free, immediate access to all hotel data, including reservations, availability, room status, and customer information. C-Hotels also use Mews Analytics for even more powerful data reporting and analysis.
20+ dynamic reports in Mews
Easy access from property dashboard
No data access fees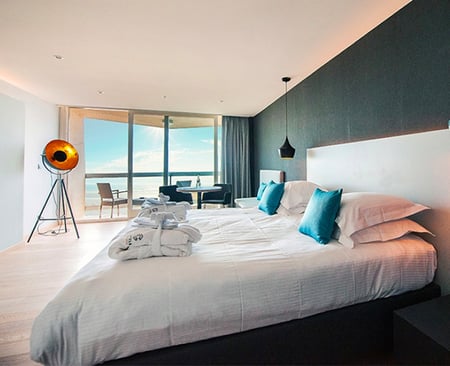 Revenue management boosted revPAR and occupancy
Mews has played an integral role in C-Hotels' revenue management improvement. Beforehand, this was done through a time-consuming manual process with an Excel file, and there were only two rates: high season and low season.
Using the PACE integration from Mews Marketplace, C-Hotels now have a more sophisticated, automated revenue management system that was easy to implement and has contributed to significant improvements.
12% increase in revPAR in some hotels
Our staff know that Mews are very responsive so they're happy to question things. They come to me and they say, 'Inge, can you ask Mews if they can change that? Because I think it will be much easier to do it that way or that way.' It's a great relationship."
Automated comms and online check-ins improve the guest experience
Guests also have a better experience since C-Hotels moved to Mews. After making a booking, a guest now receives an instant, automated confirmation email. Prior to this, confirmation emails had to be sent manually, with guest names, dates and prices all input by the staff, which took longer and resulted in occasional mistakes.
Check-in and check-out are also both much faster. Many guests now take advantage of online check-in, which means that on arrival, front desk staff don't need to spend time on impersonal tasks like taking identity card or credit card details. Check-out is typically fast because most of the guests have already paid before check-in, thanks to payment automation.
Halved average check-in time from four to two minutes
40% of check-ins are done online
No manual errors in confirmation emails
Faster housekeeping with less paper waste
Housekeeping efficiency was another big improvement. Manual, paper note taking was replaced with tablets that can be used to instantly report a room as cleaned, which also contributed to less unnecessary paper waste.
It also hugely reduced the number of calls between front desk and housekeeping, as previously they had to phone each other to know whether a room was ready. The time savings from this allows housekeeping to turnover rooms faster and gives the front desk more time to focus on guests.
93% reduction in calls between housekeeping and front desk
90% reduction in paper waste
We had much fewer calls from housekeeping to the front desk and vice versa, because now they can see on their tablets which rooms are ready.
Hotel staff can answer all guest questions from one place
C-Hotels currently uses six integrations, including a channel manager and a door lock solution.
Integration spotlight
Quicktext: a tool that centralizes guest communications from multiple channels. C-Hotels receive all messages from Booking.com, the C-Hotels website, Facebook and more in a single platform, meaning receptionists only have to look in one place to answer questions. This saves time for staff, eliminates the possibility of missed messages, and means guests receive faster answers.
Don't hesitate to move to Mews. Just do it, and don't be afraid of the implementation because it's not that difficult. Mews is a very user friendly PMS and it makes everything much easier. Not only at the front desk, but also at the back office.

Author:
Tom Brown
4 August 2020
Check in with the latest in hospitality
Sign up to our monthly newsletter for industry insights, product news, partner offers and more.