The Mews Blog > "We engage with guests far more since we started using Mews" | Carpe Diem Santorini Testimonial
We sat down with Sotiris Kopatsaris, Managing Director and Owner of Carpe Diem Santorini, to talk about his love of integrations, what he thinks of robots, and to find out how his team is putting the time previously spent on admin to good use...
Sotiris, please tell us a few words about yourself and the stunning suite-retreat that is Carpe Diem.
Carpe Diem Santorini is the legacy project of my late father, Yorgos Kopatsaris, who pioneered the construction and development of most luxury properties on the island. When we opened in 2008 we were the first property with private pools for every suite type on the island, and today we still offer the largest suites on Santorini by a wide margin.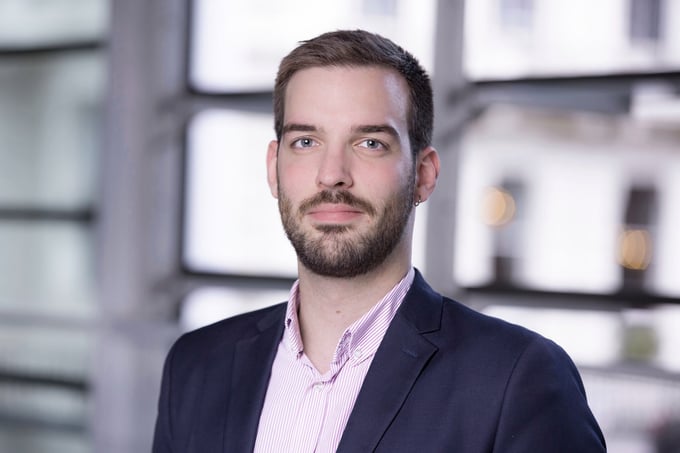 Having decided to follow in my father's footsteps, I studied mechanical engineering at university. I remember writing my dissertation on hotel analytics and how they can change the whole industry, and when I eventually returned to the family business to take on the challenge of turning it around, I was very disappointed with what I found!
The hotel's Property Management System was medieval, guest data was fragmented and unusable, and the pricing and revenue management strategies were prone to human error and very labor-intensive. The level of automation and digitalization were therefore also very low. This meant that our back office and reception teams were always busy handling paperwork, instead of being able to spend their time delivering the best guest experience possible. I vowed to change all of that.
Over the last two years we have transformed Carpe Diem into a shining example of best digital practices within the industry."
Over the years, the hotel has evolved into a hideaway for VIPs and discerning travelers who want to enjoy a truly bespoke and private holiday away from the crowds and prying eyes. Carpe Diem Santorini is a member of Small Luxury Hotels of the World, as well as a Conde Nast Johansens hotel, a VISA Luxury Collection hotel and preferred supplier to the Signature Travel Network.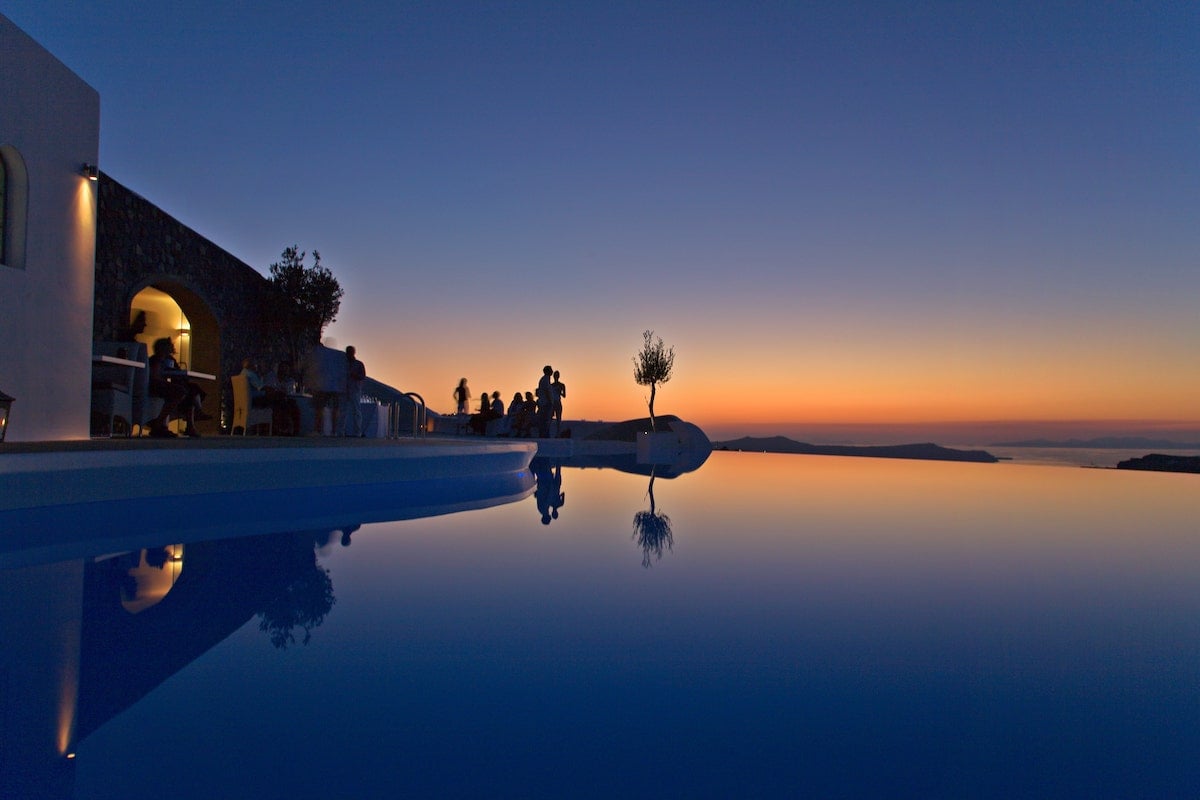 Carpe Diem Santorini: A.K.A. the world's best honeymoon hotel
---
We have won several awards over the last two years, including "World's Best Honeymoon Hideaway" and "Best Relaxation Retreat" at the World Boutique Hotel Awards in London.
What made you move away from your old PMS?
My former PMS should remain unnamed! It was a terrible, antiquated experience, with frequent connection errors and issues. The PMS is the brain and nervous system of a hotel, so I had to find a smart one!
It was hard, but I kept Googling and finally found what I wanted: a cloud based PMS that works like a platform and is open to integrations. Mews wasn't the only one to consider, but soon enough I realised that most lacked any localisation or decent technical support.
Mews really became the obvious choice once I started talking with them. The level of professionalism and the "can-do" attitude was exactly what I was looking for to support my plans to change Carpe Diem. I was ambitious and driven, and expected the same from my partners. Thankfully Mews has an amazing reseller in Greece, who also helped us with the set-up and was instrumental in making sure that everything went according to plan.
What specific PMS features do you need for managing an adults-only boutique spa resort with 10 luxurious suites and a round-the-clock butler service?
I work with just an iPad, so the most important PMS feature is for it to be cloud-based. The other most important features for me are integrations, and openness as a platform. The PMS contains all the information about your property and this needs to be transparent, easy to use and open to third-party business applications for further analysis. You cannot optimise any business if you don't know its metrics and can't process them!
The fact that Mews is so easily accessible and usable on an iPad has really transformed my daily routine."
There are so many amazing features in Mews that I now take for granted, but they were a really big thing for us when we first started using it.
With regards to the way in which you manage your property, what's changed since you started using Mews?
We've optimised and reduced check-in and check-out times, and thanks to the integrations made possible by Mews, we've also significantly reduced the time it takes our concierge to process guest requests. Our pricing strategy has become dynamic (we use artificial intelligence and machine learning to continuously re-price the inventory), which allows us to change prices four times a day, compared to once every week before.
Since switching to Mews we've also eliminated the paper we previously used during guest registration, and have finally been able to do what I've always dreamt of: check guests in without requiring them to come to reception. Check-in can now be done from anywhere using just an iPad.
Thanks to how easy it is to set up new rates and change prices in Mews, sales, reservations and integrations have sped up."
As an engineer, I get tremendous satisfaction in seeing the impact that technology can have on our day-to-day operations. We are a very small property so these tools go a very long way in cutting costs, optimising the guest experience and increasing our efficiency in handling guest requests.
How does your PMS help you manage the many different experiences that you curate for your guests?
We have freed up so much admin time that we can now spend it in driving real improvements in the guest experience by working with the best partners, who deliver only the highest standards. Since we started using Mews, we engage with guests far more than we used to do, and this means that we can now treat every one of our guests differently, and offer a truly bespoke experience for them in Santorini, because suddenly, there is time for that!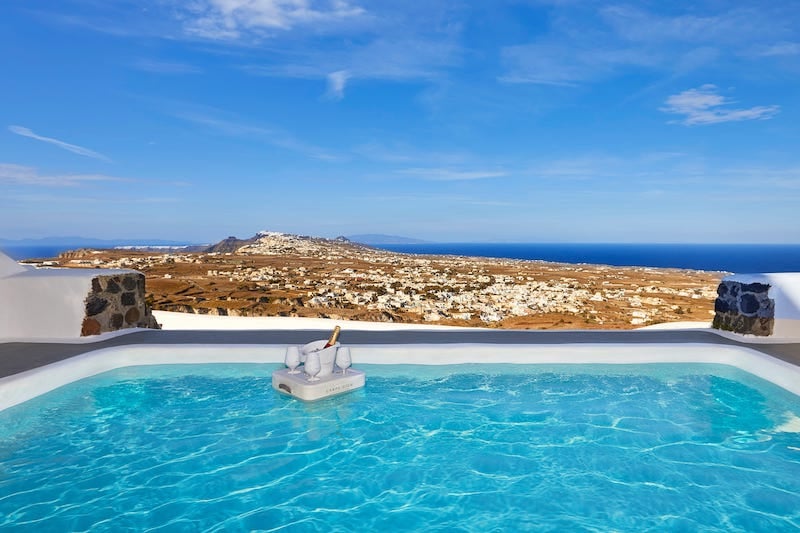 ---
The future
Carpe Diem's bespoke butler service and 1-1 staff-to-guest ratio defines your commitment to offering an exceptional guest experience.
What are your thoughts on striking the right balance between humans and automation?
The mundane, logistical tasks should be done by robots as much as possible, so that the human mind has the opportunity to unfold its top skills (empathy and creativity) and put them to good use. Technology can be a catalyst for change and the enabler of more creative human input with a greater impact. Only the future will tell what the right balance should be.
In the hotel industry, I think that humans should be set free from admin burdens so as to focus on human interaction as much as possible, and technology is enabling us to do just that. It sounds like a paradox, but the hotel industry is becoming way more intimate and personal with automation, and for the first time employees are forming real connections with guests.
We have just started realising the significance of utilising the abundance of hotel data in putting together a bespoke guest experience. Hotel data analytics will really transform the industry forever, and automation will be an integral part of this revolution!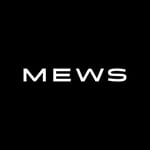 Hospitality hot takes straight to your inbox
Sign up to our monthly newsletter for industry insights, product news, partner updates and more.