Up to £6,000 saved

in lost revenue per month

12% year on year RevPAB increase

above market average

16 hours per week saved

through payment automation
---
Palmers Lodge is an independent chain of two hostels in central London. Guests and backpackers receive a boutique experience, often a short stopover as part of a wider trip around the UK or Europe.
One of the hostels' great strengths is the ability to react quickly and implement changes very rapidly. This willingness to embrace technology and new thinking was a key factor in choosing Mews as a PMS.
I saw an Airbnb speech that opened with: 'It used to be the big fish beats the small fish, but now it's the fast fish beats the slow fish,' and that really stuck with me. Mews enables us to move quicker than the big guy, so it's totally worth it."
Charlie Delamare, Business Improvement Manager
Palmers Lodge needed a PMS with automated payment processing and flexible revenue management
Among the many needs of Palmers Lodge, these were some of the most important:
Effective hotel payment processing, as existing processes were manual and time consuming

Smart, flexible revenue management that would ultimately lead to increased RevPAB

More time for receptions to engage with guests and improve the guest experience
A smooth set-up and 24 hour support
It only took a few weeks to fully onboard the hostel, from the signing of the contract to being live and operational. The same deployment team was used for both property onboardings to ensure consistency and familiarity, and staff were able to learn the system quickly through Mews University materials and online support.
We could've done it a lot quicker both times, but we were in no rush.

And both times it was a lot smoother than I expected.

The biggest thing for our staff was the 24 hour live chat support. Problems like 'I don't remember how to take this payment' could easily be answered by support."
100% payment a

utomation reduced lost revenue and no shows
Prior to Mews, Palmers Lodge were taking non-refundable payments on the day of check-in, largely because of how time-consuming it was to manually process these bookings, but also because this meant no chargebacks. However, when non-refundable bookings no-showed and a card was charged, the payment would often be declined.
With the integrated payment gateway, payments are now taken instantly through payment automation. The system automatically detects whether the card doesn't have enough funds or could be fraudulent – in such cases, if after 24 hours the payment card hasn't been updated, Palmers Lodge simply cancels the reservations and resell them.
Results:
Saved between £4,000 and £6,000 of lost revenue per month

Reduced no shows by up to 90%
October of last year was our best month for revenue in five and a half years. Obviously not all of it can be attributed to Mews, but Mews is the brain of the organization: nothing else happens without it."
Mews has contributed to huge improvements across Palmers Lodge as a whole:
RevPAB has improved year on year 12% more than the market average

EBITDAR

has increased 20% year on year



Automation freed up time to focus on guests
Receptionists at Palmers Lodge were struggling to provide good hospitality, not because they weren't capable, but because too much of their time had to be spent on transactional questions and tasks.
Since Mews automated and streamlined many time-consuming tasks, staff can now properly engage with guests and build a rapport. As well as benefiting guests, this has also helped the hostel staff: because of these genuine connections, the team will often have a few drinks with guests at the bar after their shift has finished, or even take guests to nearby pubs or events. This fosters a lively, positive culture, which is extremely important in hostels.
Results:
Much faster for staff to make in-platform changes to reservations

More time spent face-to-face with guests through time savings such as

16 hours per

week

thanks to payment automation

12% of g

uests now check in online



There's a misconception that Mews is going to automate everything, that it's going to take away from the customer experience. But I think it enhances it."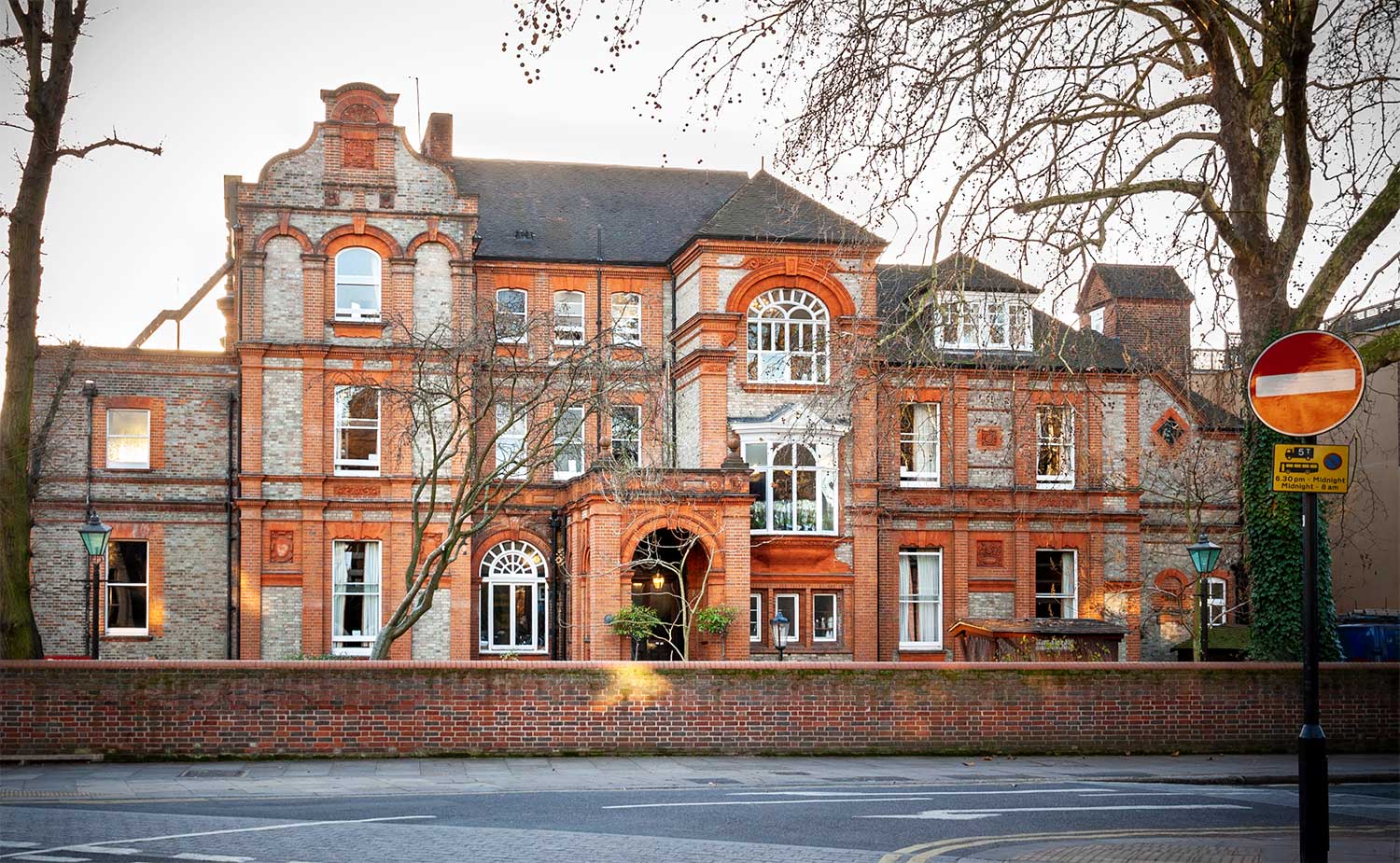 Mews prompted a business-wide culture change
An unexpected benefit for Palmers Lodge was adopting the Mews philosophy of looking at things differently. Now, whenever reviewing processes, the business disregards the current method or the standard way of working, and considers from scratch what would be the most effective way to solve the problem.
This way of thinking has been taken on by everyone in the company, including receptionists, which creates an environment of continuous improvement. Charlie Delamare said: "We get a lot more invaluable feedback from the staff, particularly about processes, whereas before the mentality was: that's just the way it is, our hands are tied. Now everyone feels the possibilities are endless."
37 hours saved per month through a single Marketplace app
Palmers Lodge uses 15 integrations, from upselling to personalized guides for guests.


Integrations spotlight
QuickBooks: an accounting integration that sends real-time data from Mews to Quickbooks. This allows their Finance Controller to run financial reports and control accounting through a platform that's already familiar to him, with no need to learn anything new.
Assa Abloy: a key cutting solution that lets staff cut keys directly from within Mews. This has saved between 30-45 seconds for every reservation, which adds up to around 37 hours saved per month at reception, just through faster key cutting.
One thing I really like is how embedded Mews is within the community itself. Rather than being a provider for the industry you are part of the industry – part of hospitality. A large majority of your staff come from hostels or hotels and really understand us, having been in our shoes."

Author:
Tom Brown
17 July 2020
Check in with the latest in hospitality
Sign up to our monthly newsletter for industry insights, product news, partner offers and more.