Aneta Doleželová is a Product Manager at Mews, where she's been for over a year. Aneta works on our guest-facing products, and has a passion for improving the guest journey – as well as a couple of things you might find surprising...
---
Tell us about your background – what was your life before Mews?
I studied marketing communication, and my first real job was copywriter in a digital agency. But my copywriting career paused with my first Erasmus experience, when I discovered the beauty of independent traveling. Over two years, I think I lived in and visited 14 countries. I made a living by freelancing as a copywriter, and working in restaurants and hotels – my first real-life hospitality experience.
It all changed when I got a phone call from an ex-colleague. She offered me a job at Microsoft, because at the time she was recruiting for them. That was the turning point. I thought: okay, the traveling and all the freelancing is over, and I should do something serious.
For some crazy reason, I got the job! So I took off my apron, flew back to Prague, and I entered the world of developers for the first time. At first, I had to pretend that I was a techy person, which wasn't the case at all. When we had our first grooming meeting, I thought: what the heck is that? Are we some kind of barbershop here? I had no clue why it was called grooming.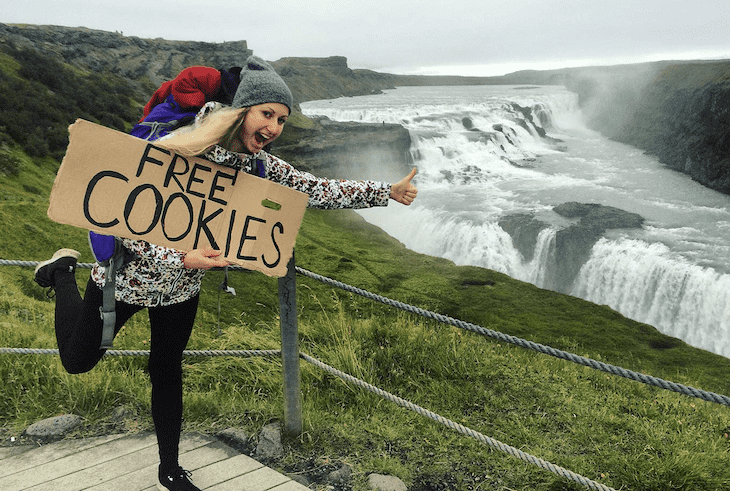 When did you first hear about Mews and how did you come to join?
I wanted to work in a startup, so I spoke to the same person who recruited me to Microsoft and she gave me tips for a few companies. I was totally amazed by Mews because it was very informal, very friendly. And the wonderful product, which was focused on traveling and the hospitality experience, was something that was very, very attractive to me.
Before I actually got the job, I was invited to a company-wide meeting, so I could see what it was like. But Kuba, who'd I'd been talking to, was sick so I went alone and I didn't know anyone! I was so afraid that it was going to be very awkward, but the people were so friendly and nice. It didn't feel weird at all, and I totally fell in love with the company.
What were your first impressions at the end of day one?
The really important thing was the pace, which was very, very fast. You couldn't miss it, it was totally different from my previous jobs, the way that everything was buzzing.
Have things changed since then?
The pace got even faster! It's still great, although of course with everything going on with the coronavirus, it's not always as fun as before. But I would say the spirit is still the same and everyone is really determined to succeed. It feels like there's new blood in the veins and people are pushing even harder.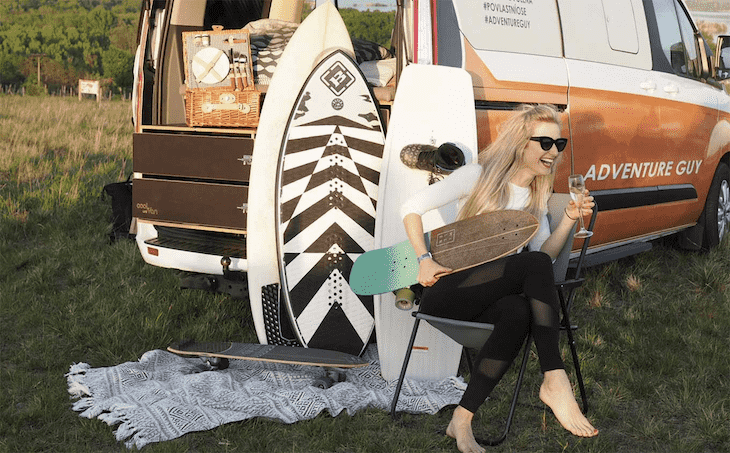 What's your role at Mews?
I'm the Product Manager who takes care of guest-facing products at Mews, which is a booking engine and our guest portal. You can imagine me as the mama of these two products, taking care of their growth. But of course I don't do it alone: I have a great team of developers, designers, content writers, and QA engineers.
Essentially, we dream about the future of hospitality, and then develop the features that bring us closer to it.
What are the projects you're working on at the moment?
Payment requests, which let properties seamlessly and safely collect payments from their guests, without ever leaving the reservation system.
It's very exciting, because we're releasing it right now, and I can see that properties are really loving it. They're pushing us to extend the feature so they can ditch other services that they were using in its place until now. This is where I really see that we are bringing value.
We're also working on online check-out, which basically allows guests to leave the property without stopping by the reception. This is something that we released a few months ago, and we're continuously improving it. Currently we're working on enabling it in more countries, solving some technical issues so we can cover the full market. We're also working on the option where guests can claim and pay for their minibar items on their device, as part of online check-out.
Another big topic at the moment is improving the online check-in experience, allowing guests to sign their registration card online ahead of their arrival. That makes arrival very smooth, and it's also important with social-distancing to have the contact-free experience covered as much as possible.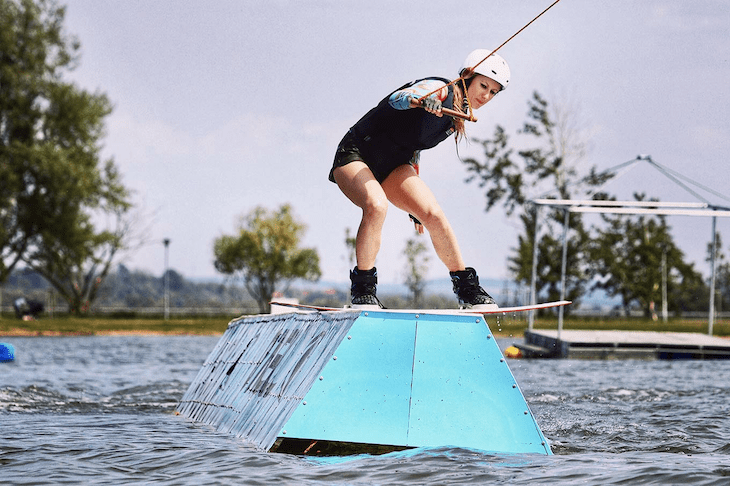 How do you prioritize what to work on?
We're in touch with properties even more than before to really try to hear their needs, and to identify the ways that we can help them. They usually share the problems they face during daily operations, for example: "We have big queues at reception in the morning during check-out time." Then we basically transfer what they tell us into features that solve their problems.
We then prioritize based on three factors:
The number of properties with a similar problem (measured in our feedback portal)

The effort needed for development

The alignment with our product strategy and vision within the Mews ecosystem



What's next on your project list?
The main focus is the contact-free experience, so whatever helps properties to keep their guests safe, this is our priority right now – online check-in and check-out.
Also, working on the payment request feature showed me how much pain payments are in hotels, and how much room for improvement there is. I'd like to look for ways to provide alternative payment methods for guests.
What do you see in the future for hospitality?
What I really see is that we have one dream, in the company and also within our team: that we would like to make the hospitality experience feel the same way as when you visit a friend.
Today's world is full of data. People have digital versions of themselves. And I see that some hoteliers are still hesitating to use the technology, because they are afraid that they're going to lose the personal touch. But I really don't think so.
we have one dream... that we would like to make the hospitality experience feel the same way as when you visit a friend.
I honestly think that technology can help to bring people closer, because your friend is not asking you to fill in something when you visit him. He's not asking for your card details. Your friend just welcomes you, gives you a drink, and shows you around. This is the way it should work across the hospitality industry, I believe, and through technology we can enable staff to concentrate on real hospitality – on taking care of guests.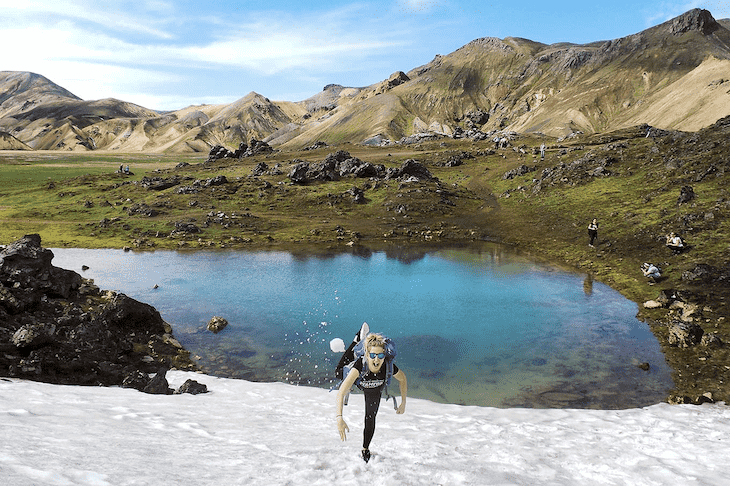 What are you most proud of?
What I appreciate the most about Mews is we have really great people who are very, very passionate for their work. They're basically working their asses off, and they're still humans. They smile at you and they can talk to you about random stuff, which is great.
As for me, what I'm proud of is that I hardly knew anything about the tech world, and within quite a short period of time I was able to survive. Actually, I was surprised how quickly I learned.
Another thing that I'm proud of is the online check-out that we built, because that was very difficult. It was a big challenge, because nothing in that scope existed in the market. When we started to research it at the beginning, it looked like something we couldn't do – now it's live and people are using it and are happy with it.
When I was working in the advertising industry, I felt like it didn't bring much value. But building these products, doing something more long term and impacting peoples' lives, I find very fulfilling.
What's something people might not expect about you?
People probably don't know that I'm a passionate hitch-hiker. I love that spirit. I love that it's really unconventional and that it breaks the boundaries. It brings totally unexpected moments and I have the best memories from it. But I don't do it that much anymore – my boyfriend is quite happy about that.
I also love watersports. I do wakeboarding, which is basically like snowboarding on the water. I do it almost every weekend, and I would say it's my passion. I completely destroyed my knees thanks to it, they're like the knees of a 70 year-old lady now.
What's your most memorable hotel experience?
Once when I was traveling in Thailand with a friend, I got robbed. I ended up with basically no money, but I still wanted to enjoy my holiday, so we decided to improvise.
We went to a Buddhist temple, and we asked them whether we could help them with some work, like cleaning, and whether we could stay there. They were super surprised because for these Buddhists, it's sort of unacceptable that they have women in the temple; they can't even touch women.
But in the end they provided us with accommodation (in a different building that they stayed in) and it was super spiritual and a super interesting experience to stay in a Buddhist temple. They showed us their daily routine and they shared some food; that was real hospitality.
Check in with the latest in hospitality
Sign up to our monthly newsletter for industry insights, product news, partner offers and more.