9:00-9:30
Introduction and welcome to Unfold 2023
Richard Valtr, Founder,

Mews

Matt Welle, CEO,

Mews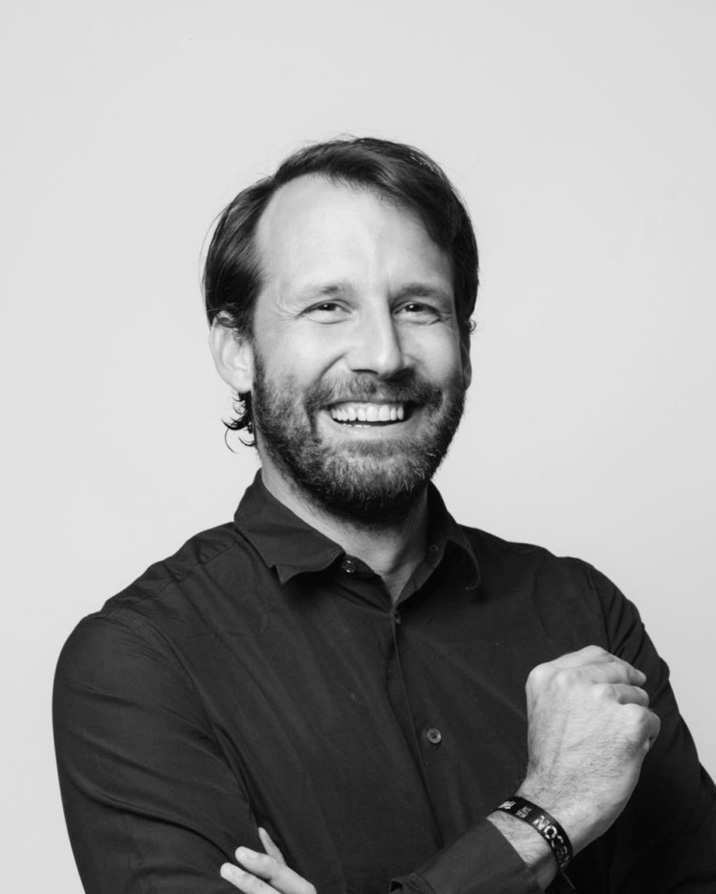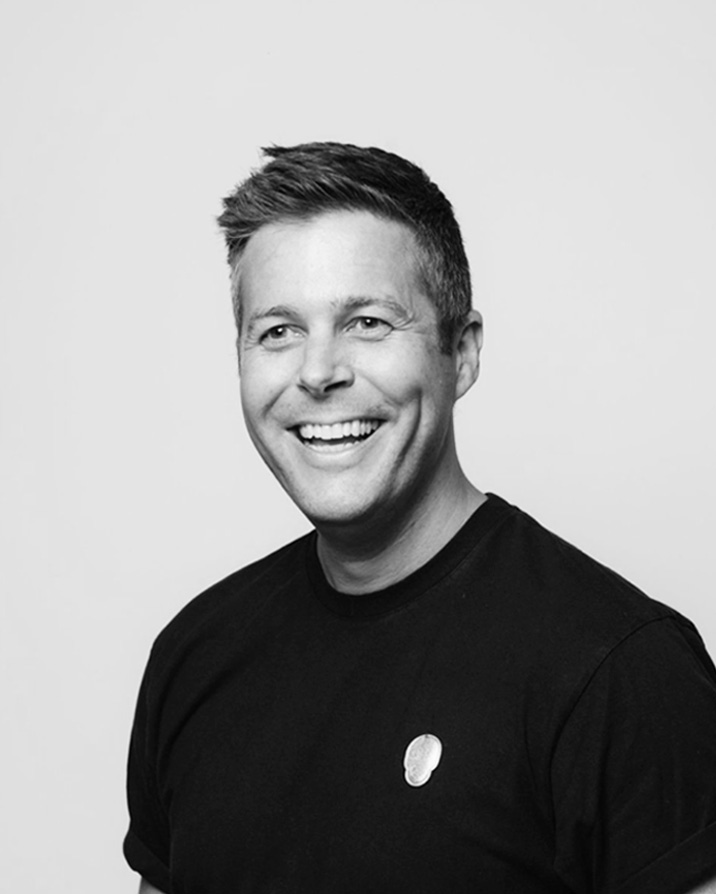 9:30-10.20
Session 1:
Transformation - Design strategies for the human experience
Tom Ito launched Gensler's Hospitality practice in the late 1990s and over the years has expanded their practice to an international scale, leading some of the industry's most celebrated mixed-use, entertainment, master planning, and hotel projects. In his keynote, Tom will help to uncover the why, the purpose and motivation behind physical spaces. He will share examples of remarkable hospitality projects that were designed with guest interactions and brand experiences at the heart of the plan. Underpinning all of Tom's projects are the blending of technology and spaces, advancing mixed-use models and sustainability throughout the physical footprint.
Tom Ito, Principal,

Gensler
10:55-11.55
Session 2:
Part 1 - The new standard in hospitality
Moving forward and away from legacy systems setting standard of excellence, who are the brands that are setting the standard
Charlie MacGregor, CEO,

The Social Hub
Session 2:
Part 2 - Empowering teams with tech and innovation
If you want to boost efficiencies and make guests happier, discover why investing in your teams and your technology is your best bet.
Kari Anna Fiskvik, VP technology,

Nordic Choice
Session 2:
Part 3- Panel - The new standard
An open discussion on how the new standard in hospitality is improving operations, resource management and guest experience.
Moderator – Richard Valtr, Founder,

Mews

Kari Anna Fiskvik, VP CTO,

Nordic Choice

Charlie MacGregor, CEO,

The Social Hub

Klaus Kohlmayr, Chief Evangelist & Development Officer,

IDeaS

Jordan Hollander, CEO,

Hotel Tech Report
12:00-12:30
Session 3:
The power of people
How can an industry re-imagine their standard practices of hiring, inspiring and retaining talent? For Saira Hospitality, the answer lays in creating pop-up hospitality schools and training overlooked communities around the world. But what role can technology play in this process? Join this discussion with the Saira Hospitality and Mews teams and learn about a soon-to-launch partnership that offers a sustainable solution for sourcing, training and retaining talent.
Harsha L'Acqua, CEO,

Saira Hospitality

Greg Früchtenicht, COO,

Saira Hospitality
13:55–14:50
Session 4:
Big bets in hospitality innovation
What are you investing in and what innovations do you plan to focus on? We discuss the balance between expansion and operational success, and why strategy matters when scaling.
Moderator- Matt Welle, CEO,

Mews

Stuart W. Greif, Exec VP, Chief Strategy, Innovation and Operating Officer,

Forbes

Dimitris Manikis, President & Managing Director EMEA,

Wyndham Hotels & Resorts

Margitte Verkruijsse- Reiner, Director Partner Success - Enterprise Brand,

Mews

Shane O'Flaherty, Global Director: Travel, Transportation & Hospitality,

Microsoft

James Bishop, VP, Ecosystem & Strategic Partnerships,

Siteminder
14:55-15:40
Session 5:
Hybrid hospitality and the effect of distributed living
Working and living have blurred, with obvious effects on travel. What still excites tomorrow's guest? What makes people leave their homes? Short answer: the ability to travel and make meaningful connections.
Moderator - Wouter Geerts, Head of Research,

Skift

Kevin Machefert, CEO,

Machefert Group

Erik Tengen, Co-Founder and CEO,

Oaky

Hans Meyer, Managing Director and Co-Founder,

Zoku

Navneet Bali, CEO and Founder,

LyvInn
16:15-17:05
Session 6:
Creating remarkable brand experiences
What are the best ways to create a cohesive, engaging brand experience? Tips on how to harness the power of your brand, including advocacy, loyalty, experiences and more.
Moderator - Leah Anathan, CMO,

Mews

Simon Schwitallik, Director of Commercial Strategy and Analytics,

Design Hotels

Naomi Heaton, CEO and Founder,

The Other House

Pascal Petit, CEO,

Thynk

Christina Neumann, Manager Business Development,

Romantik Hotels

Rami Zeidan, Founder and CEO,

Life House
17:10-17:45
Session 7:
Mews innovation session
Every Unfold we take a sneak peek through the Mews product lens. See what all this talk of innovation actually leads to, with a special preview of how Mews is changing and what you can expect in the coming months.
12:00-12:30
Workshop:
Understanding data to maximise revenue and profit
Come join our workshop to get insights on how data can empower your team to drive better revenue and happier guests
Moderator - Aldair Borges, Product Manager,

Mews

Vassilis Syropoulos, Founder & CEO,

Juyo Analytics

Michael Schaffner, VP Sales,

Duetto
13:00-13:30
Lunch workshop:
The new standard in operational efficiency
Get your update on all the tech tools to improve operational efficiency in your property from data to events to messaging and housekeeping.
Moderator - Charlie Delamare, Solutions Architect,

Mews

Trevor MacLean, Manager Strategic Partnerships,

Event Temple

Claudia Meglin, Global Director Systems & Training,

Generator / Freehand

Alize Boivin, Country Lead - France ,

HiJiffy
14:00-14:30
Workshop:
The new standard in hospitality distribution
Come join our distribution workshop with experts sharing how interconnected solutions help hoteliers leverage the entire distribution value chain.
Niels Vanden Buverie - Chief Commercial Officer,

Cubilis

Chris Ashton - VP Account Management ,

D-Edge Hospitality Solutions

Rainer Gruber, Account Management ,

Cendyn

Josef Lapka, VP Product Management,

Mews
15:00-15:30
Workshop:
The new standard in hospitality revenue management
Get your revenue management update, covering efficiency, use cases and the key to optimal performance for your property.
Thibault Catala - Chief Operating Officer,

Faern Hotels and Resorts

Alexander Edström - CEO,

Atomize

Jason Pinto - COO and Co-Founder,

Pace
16:15-16:45
Workshop:
The new standard in hospitality payments
Always wondered why payment automation was important in hotels? Join our Unfold payments workshop on why you should set and forget your payments, how to make your team happy, and how to retain more revenue
Jelle Kaat - Senior Product Director,

Mews

James Dawson - Growth UK/I,

Stripe

Mark Rademaker - Global Head Hospitality,

Adyen