De Mews Blog > "A Third of our Time is now Allocated to More Meaningful Tasks" | GAIA Hotel Testimonial
We sat down with Selinda Geyer, Co-Director of the GAIA Hotel, to discuss the importance of sustainability, choosing the right integrations, and remodelling the hotel reception desk…
Your property is very intriguing: in the same family for four generations, an advocate of sustainable tourism, and on a mission to become a zero-waste hotel by 2020! Please tell us about the GAIA Hotel.
I believe that, as residents of this planet, it is our duty to treat it with respect and to live in harmony with nature. At the GAIA Hotel, one of our goals is to convey this state of mind to our team members, our suppliers and our guests.
There's a native American proverb that says: "Treat the earth well: it was not given to you by your parents, it was loaned to you by your children. We do not inherit the Earth from our Ancestors; we borrow it from our Children". As a mother myself, this simple wisdom is truly dear to my heart.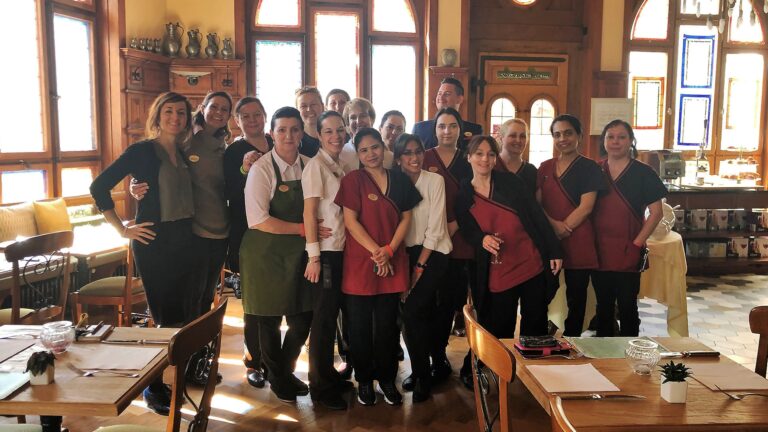 Our commitment goes beyond just running a hotel though. Being in the business of hosting and giving employment to people from around the world, the hospitality industry is THE industry to pave the route to a new way of life.
If, as hospitality professionals, we can prove that business can be conducted without having to waste precious natural resources, we will be able to positively influence other industries.
Your Mews experience
Was the Mews Hospitality Cloud an obvious choice for you when you compared the PMS market?
We started using Mews back in October 2015, having done almost two years of research.
We'd decided that we wanted to minimise our workload and focus on the essentials, and moving towards a cloud-based PMS was part of our decluttering process. It was no coincidence that we rebranded (the hotel was previously called St. Gotthard) at the same time.
We looked at lots of different property management system providers (Webrezpro, Frontofficeanywhere, Ibelsa, Infor, Sihot, Protel Air and Hetras), and there were many things to consider.
We knew that if we left Oracle, we would also have to find a new channel manager and a GDS provider, meaning that the move would eventually affect our entire online distribution.
The biggest challenge we face as an industry nowadays is staying in touch with our guests."
I was considering Availpro as a potential new channel manager, and had a really good feeling with their representative. After a demo she introduced me to Mews, telling me that it was an innovative start-up that I should look into it.
I immediately got in touch with Matt, and was not only amazed by the product, but also by his knowledge, sincerity and dedication. He was ready to reform the industry, and Mews is now doing just that!
The next step was to clean up our database, export it from Oracle, and add it to a template which we then imported into Mews. Getting everyone from the team involved in this process was a difficult task, since a lot of our front desk agents considered Fidelio to be state-of-the-art. On top of that, back then Mews didn't yet have a track record in Switzerland, as we were the first hotel to implement the system.
What specific PMS features do you need for managing a four-star wellness hotel with a spa, meeting facilities, and organic drinks in the minibars?
It was a case of less is more: rather than looking for lots of unique functionalities we wanted LESS functionality. We wanted to simplify processes, and were looking for a lean, clean system with a stable interface (not a legacy XML) which would help us sell our room nights. We wanted a sales force, not an administrative tool.
It might sound odd now, but at the time, hoteliers would always complain about having to restart their interfaces, because they wouldn't work...and they wouldn't work several times a week! This meant not being able to yield properly as rates wouldn't have been updated accordingly throughout their online distribution.
Today, as long as the interfaces to our selected Mews Marketplace tools work, we're happy really. We don't need much. Too many tools can distract a hotel from its core job. We try to choose our integrations wisely.
What's changed in the management of your property since you started using Mews?
The biggest challenge we face as an industry nowadays is staying in touch with our guests. Most hotels are overwhelmed with routine tasks, and are not in tune with the needs and demands of their guests at all.
As an independent hotel, it's our goal to unite high-tech and high-touch in a way that's advantageous for our guests. Mews has helped us simplify (or even omit) tasks, and more specifically, integrations such as Oaky and Mailchimp help us communicate with our guests successfully. But we'll come to the tools later...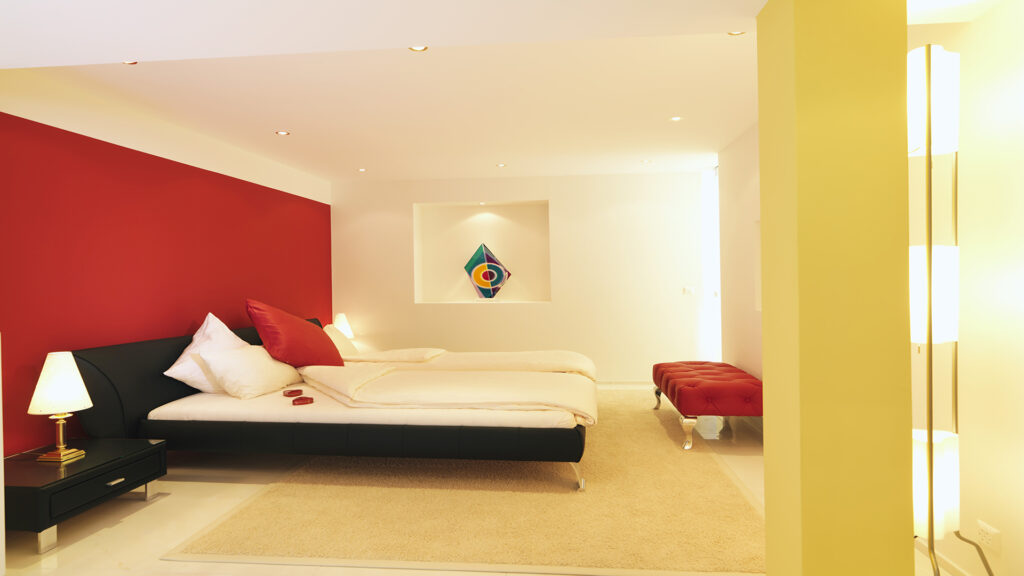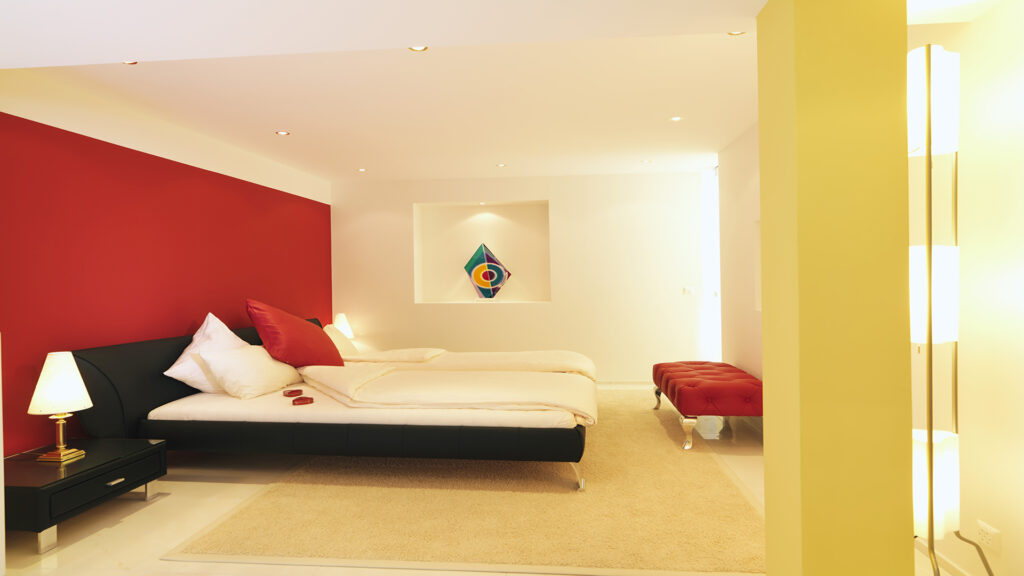 Which are your team's favourite Mews features? Which parts of the system do you find yourselves using the most often?
Our front office just loves group handling with Mews Operations. In a heartbeat, group reports are created with a thorough overview. We receive a lot of business group bookings, so this is a feature my team wouldn't want to give away!
Thanks to Mews, the on-boarding of new front office agents takes just three to five days, which simply wasn't possible before. Our housekeeping team loves their iPods. Before we started using the Mews Hospitality Cloud, our Executive Housekeeper had to print out endless task lists for her team. Those days are now definitely over!
It's great to see your property using so many of the integrations available in the Mews Marketplace! What are the advantages of being able to plug in your favourite tools and customise your PMS?
Every property's requirements differ, depending on the ever-changing needs of their guests. We try to select our tools wisely, as having too many can be overwhelming for both our team members and guests.
Adding tools used to mean having to spend many painful hours with laborious interface mappings. The great thing about the Mews Marketplace is that it's possible to quickly try out an integration, to see whether it truly adds value to the guest experience or operational standards.
Too many tools can distract a hotel from its core job. We try to choose our integrations wisely."
How many hours a week do you think that you're saving by automating payments using the Mews Payments?
We mainly automate our non-refundable payments, which made up 27% of our revenue in 2018. In 2019 we're already up to 31%. For each of these payments our agents used to have to manually enter the credit card details into a terminal, which would take at least two minutes. Worse still, this would be done on the day of arrival, not at the time of booking.
Since we started using the Mews Payments not only has almost a third of our agents' time been allocated to more meaningful and productive tasks, but also almost a third of our revenue has been prepaid, hence improving our cash flow.
The Future
Automation is dominating hospitality tech trend forecasts. What's your view on online guest check-ins and the idea of getting rid of the physical hotel reception desk as we know it?
I think this decision depends on a hotel's business mix (i.e. its business model and location). Affordable luxury hotels tend to be the ones to get rid of physical reception desks and offer self check-in alternatives. It's a great business model, but it's not our understanding of hospitality.
We've offered online check-in since 2015, and I would be exaggerating if I said that more than 5% of our guests use the tool. People have a need to connect, exchange ideas and feel acknowledged - it's part of our human genome.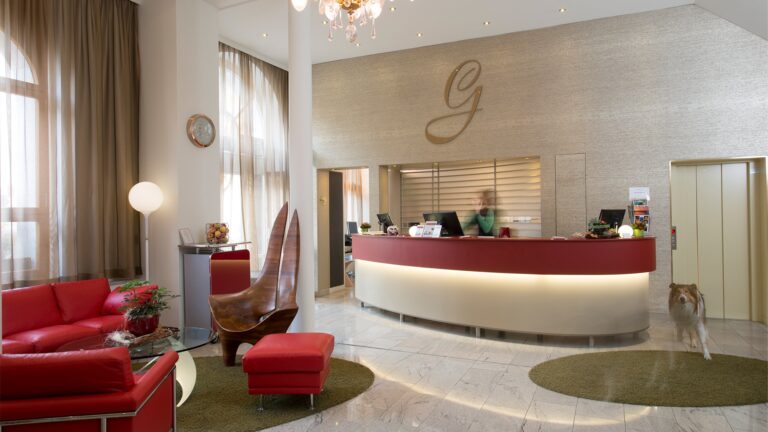 However, I agree that the piece of furniture that is a physical reception desk needs remodelling, because it creates a huge psychological barrier between the agent and the guest which should definitely not be there.
There are so many alternatives...mobile islands, couches...but whatever the choice, it must meet a hotel's quality and service standards, and suit guests' needs.
You make no secret of GAIA's impressive commitment to the environment, and your aim to be a zero waste hotel by 2020. Tell us more!
In terms of our in-house initiatives, we already divert 82% of our hotel's waste from incinerators, and our goal is to incinerate less than 10% by the end of this year.
By using the sustainable search engine Ecosia we've planted almost 2000 trees so far, and our hotel runs on 100% renewable energy (wind, solar and biomass).

Bekijk het laatste nieuws in hospitality
Schrijf je in voor onze maandelijkse nieuwsbrief voor inzichten, productnieuws, partneraanbiedingen en meer uit de branche