28 July 2021
Harry's home hat Mews gewählt, um Abläufe zu digitalisieren und flexible Gasterlebnisse anzubieten
Die

familiengeführte

europäische

Hotelkette

setzt

auf

ein

zukunftsweisendes

Technologie-

Ökosystem
[PRAG] – Mews, das führende Cloud-basierte Property Management System (PMS), wurde vonder aus 11 Häusern bestehenden österreichischen Hotelkette harry's home als Grundpfeiler ihrer digitalen Transformation der kommenden Jahre ausgewählt. Der Erfolg der familiengeführten Hotelgruppe beruht auf der familiären Atmosphäre in jedem einzelnen ihrer Häuser – dafür ist Mews genau der richtige Partner.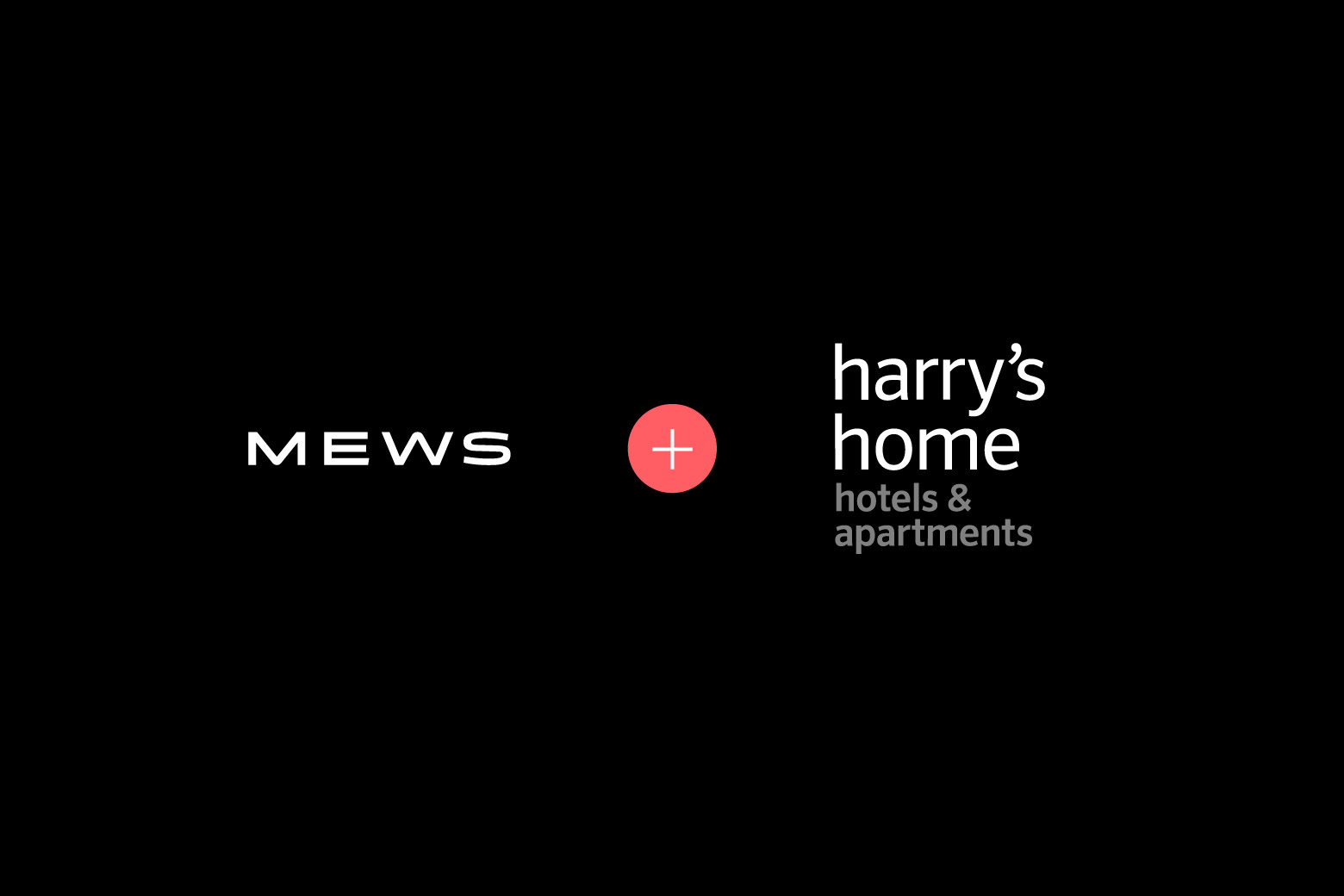 "Bei harry's home weiß man, dass mit der Nummer eins unter den Cloud basierten PMS noch mehr Zeit zur Verfeinerung des einzigartigen, persönlichen Gästeerlebnisses verwendet werden kann. Mit Mews bekommt harry's home eine unvergleichliche Suite benutzerfreundlicher Produkte zur Automatisierung der üblicherweise mit dem Hotelbetrieb assoziierten manuellen Prozesse," sagte Richard Valtr, Gründer von Mews. "Es ist ein großartiges Beispiel, wie die Kunst der Gastfreundschaft durch Digitalisierung und vorausschauendes Denken auf eine neue Ebene gehoben werden kann. Wir freuen uns, sie in der Mews Familie willkommen zu heißen."
Mit Hotels in Österreich, der Schweiz und Deutschland ist harry's home ein vertrauter Name in der DACH-Region. Der Wechsel zu einem Cloud-basierten PMS war eine grundlegende Voraussetzung für den nächsten Wachstumsschritt. Anfang 2022 soll die Implementierung von Mews in allen Häusern der Gruppe soll abgeschlossen sein.
"Mit unserem kontinuierlich wachsenden Portfolio brauchten wir eine Lösung, die eine schnelle Implementierung und schnelles Training der Mitarbeiter ermöglicht," sagte Florian Ultsch, der für das Business Development zuständige Direktor der Gruppe. "Mews bietet uns genau das, und dazu eine Automatisierung, die die Kosten niedrig hält. Wir können also unseren Gästen mehr Flexibilität vor und während ihres Aufenthalts anbieten, mit Funktionen wie dem Online-Check-in und -Check-out, die heute ein wichtiger Teil des Gästeerlebnisses sind."
Harry's home wird Mews Payments und Mews Terminals innerhalb eines vollständig automatisierten Zahlungs Ökosystems verwenden. Damit können sie Zahlungen sicher mit einem einzigen Klick abwickeln, mit transparenten digitalen Belegen für die Hotels and deren Gäste. Mews Guest Journey bietet den Gästen einen ansprechenden, personalisierten Aufenthalt, während das Team von harry's home auf einer Plattform mit einer intuitiven Benutzeroberfläche arbeiten kann, die von der branchenführenden Mews University unterstützt wird.
Über Mews
Von ehemaligen Hoteliers gegründet, ist Mews eine Hospitality Cloud der nächsten Generation für Hotels, Hostels, Apartments und mehr. Mews ermöglicht es Hoteliers, ein eindrucksvolles Gästeerlebnis anzubieten und dabei Abläufe und die Performance ihres Unternehmens durch eine Reihe innovativer, benutzerfreundlicher Produkte und Funktionen zu verbessern. Mews wird von über 2000 Unternehmen in mehr als 60 Ländern auf allen fünf Kontinenten verwendet. Durch die Zusammenarbeit mit zahllosen anderen Hoteltech-Unternehmen kann Mews Hoteliers eine unschlagbare Plattform zur Verfügung stellen – kein anderes PMS bietet so viele Integrationen. Mews wurde auf den HotelTechAwards von Kollegen und Fachleuten der Branche zum besten PMS 2020 gewählt und ist im Jahr 2021 Finalist.

Zu den Kunden gehören Autocamp, die Machefert Gruppe, The Student Hotel, Generator-Freehand und Tsogo Sun Hotels.

Mehr Information auf mews.com

Make it remarkable.