1 June 2023
Mews Open API enables hoteliers to build and connect 1,000 bespoke solutions to transform hotel operations
The technology allows hotels to curate remarkable, on-brand guest experiences
[PRAGUE– 1st of June 2023] Mews, the industry-leading hospitality cloud, is transforming the way hotels operate thanks to its open APIs, which have enabled customers to build and connect more than 1,000 of their custom applications to the hospitality management platform.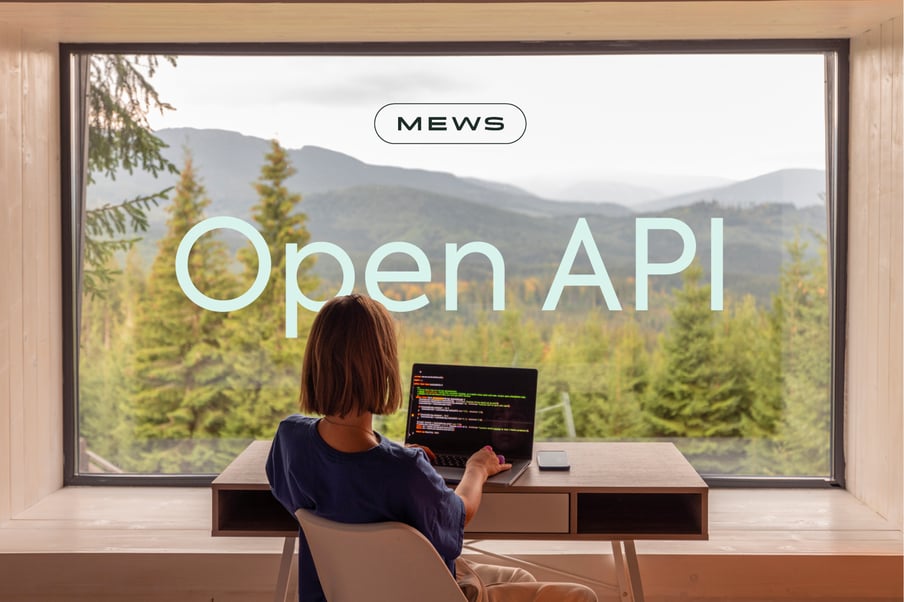 Mews, as the pioneer of open APIs in the hospitality industry, has seen a remarkable surge in the adoption of interconnected and tailored integrations over the past year. With over 20,000 installations of these applications across Mews-powered properties, the daily volume of messages exchanged through Mews APIs has exceeded 10 million.
"We have dedicated teams working on Mews Open API, which means we develop it in parallel to the rest of Mews Hospitality Cloud," said Jirka Helmich, CPO at Mews. "This allows us to release new APIs immediately alongside new products and features, giving our users and partners total flexibility when it comes to connecting with Mews."
As unique, personalized experiences become a growing priority for guests, hoteliers are increasingly turning to technology to enable them. This often requires bespoke solutions that need to be able to seamlessly integrate with an established hotel tech stack.
Cabiner, a unique Dutch wilderness brand, has a custom integration that connects food package orders to their supplier via Mews Open API. "Because the API is open, we're able to build a whole custom front end that exactly fits our needs, but still runs on Mews," said Sander Ejlenberg, Co-Founder of Cabiner. "Mews is the glue in the middle that connects everything – it fits our open mindset where everything is a network."
Other common API use cases include connecting bespoke booking engines and kiosk solutions. Mews is also introducing new multi-property functionality that will improve performance and development speed for multi-property products, both custom-built and public integrations.
"Having access to open APIs is vital for our own software development and for any tech-enabled operator that wants to build our own solutions," said Rami Zeidan, Founder and CEO of Life House, the innovative US hotel brand. "Mews' connectivity is what sets it apart from other hotel software systems, especially the legacy systems, both in terms of their APIs and their marketplace of integrations."
In addition to its APIs, Mews Marketplace provides a pool of over 750 integrations to hospitality's best tech solutions. Many of these purpose-built connections are plug-and-play, making it fast and easy for hotels to build their ideal tech stack.
About Mews
Mews is a leading platform for the new era of hospitality. Over 3,000 properties in 70 countries are powered by Mews. The Mews Hospitality Cloud is designed to streamline operations for modern hoteliers, transform the guest experience and create more profitable businesses. Customers include Accor, Generator-Freehand, Nordic Choice Hotels, The Social Hub, Life House and Airelles. Mews has been named the World's Best Independent Hotel PMS Provider by World Travel Tech Awards (2022) and Best Place to Work in Hotel Tech (2021, 2022) by Hotel Tech Report. The company has offices in Europe, the United States and Australia.