Best Property Management System - Hotel Tech Awards 2020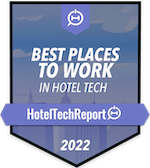 2022 Best Places to Work in Hotel Tech Winner

Great Place to Work Certified™ - United Kingdom

Great Place to Work Certified™ - Czech Republic
Hiring process
You're probably curious about the Mews application process. Applying for a new job is sometimes shrouded in mystery, so let's spread a little sunlight. Here's exactly what will happen once you send us your CV.
Application received
Good job – you decided to apply for one of the best companies around. We'll take a quick look through your application to see how you'd fit in.
Initial call
We kick things off with a half hour chat with your Mews Talent Acquisition representative, who'll guide you through the process. We'll ask a few of the classic questions: career and life motivations, skills and experience. And you get to ask us anything too.
Hiring Manager interview
A 60-minute conversation where we'll go into more details about the role. As well as us getting to know you, it's your chance to meet your potential future manager and get specific with your own questions.
Presentation or task
Depending on the role you're applying for, you'll be asked to wow us with a presentation or a technical challenge. We just want to get an idea of how you work and think – so no major pressure and no need for high school flashbacks.
Leadership meeting
In some cases, someone from our Leadership team would love to meet you too. This meeting is usually less of an assessment of your experience, but more getting to know you and how you'd fit into the wider company. Again, no need to be intimidated as they're a great bunch (yes, we're paid to say this).
Meet the team
Usually, you have to make your decision about a role without ever meeting the team you'll be working with. We give you the option of getting to know your potential future co-workers with an informal group chat so you can get a better idea of the vibe before you begin.
Job offer, congratulations!
If everything goes well, we hope to make you an offer you can't refuse. Just take care of the paperwork and you're good to go – congratulations and welcome to Mews! We can confidently say it'll be the best decision you've made in a long time.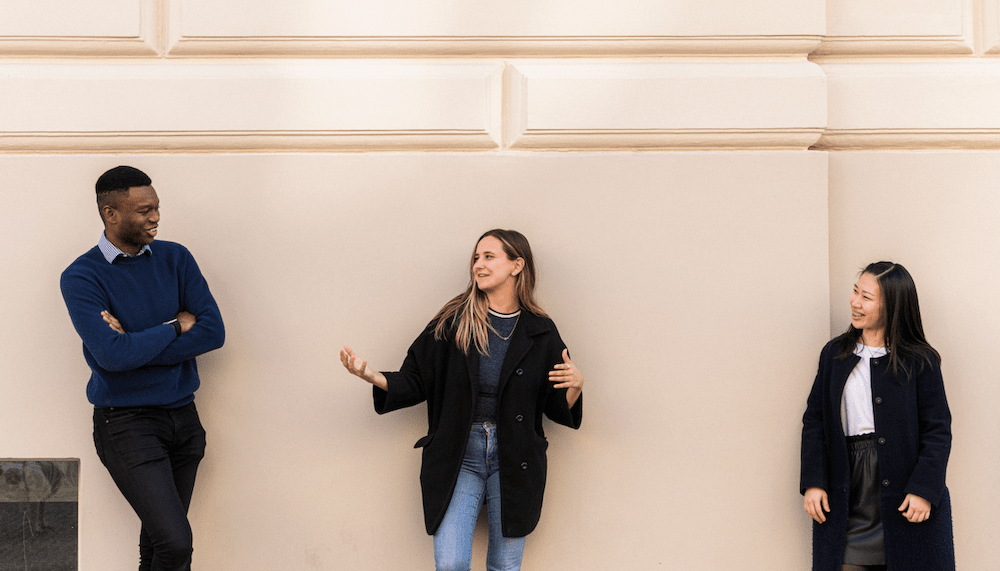 Benefits
Did you know that Mews was voted the Best Place to Work in Hotel Tech in 2021 and 2022? You do now. Most of that is down to our inspiring team, but part of it is because of some pretty amazing perks.
Unlimited holiday
You're in control of your holiday time. We evaluate teammates on their performance and trust them to find the right balance between work and play.
Remote/flexible working
We have offices in several cities throughout Europe, but if you're a digital nomad or happy working at home, that's fine with us.
Company shares
We want every employee to take ownership of their work at Mews, so all of our teammates are granted shares of the company and are truly responsible for our success.
Truly flexible benefit spending
You'll get a 'Thanks Ben' debit card (digital and physical) that we top up every month. It's entirely up to you what you spend it on, from entertainment subscriptions to take out to private health insurance.
Health and wellness plans
We care about health and wellness, so we offer comprehensive online courses, a monthly day off (Wellness Wednesday), and more.
Mews merch
We know this might not sound like a big deal to you now, but once you've been with us for a few months you'll understand. Hoodies, bottles, beanies... prepare to be branded.
A whole lot more
Pet-friendly offices, working from home allowance, annual Mewscon event, free therapy and coaching, book initiative... In short, there's a whole lot of upside.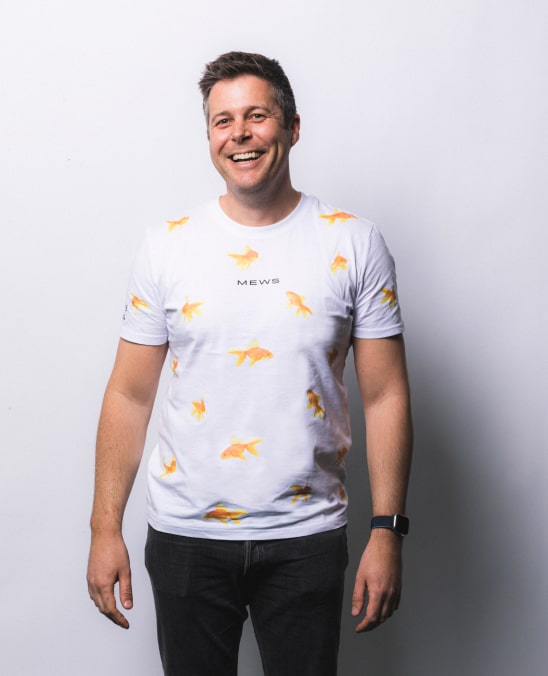 About Mews
Our mission is to develop transformational solutions for brands, and remarkable experiences for their guests. But we're equally determined to provide remarkable experiences for everyone who chooses to work at Mews – our Mewsers.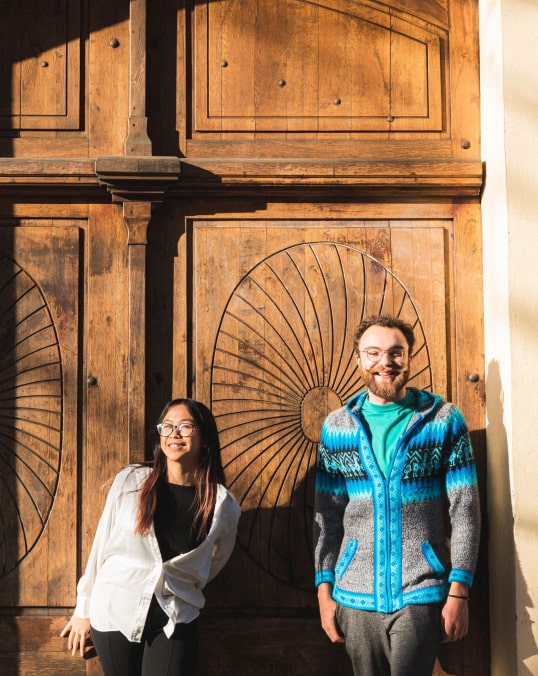 Of course, any company can make a claim like this. But we've got the awards to back it up. In 2021 Mews was voted Best Place to Work in Tech at the Hotel Tech Report Awards. And then in 2022, it happened again. We work really hard – our People Team in particular – to ensure that our special Mews culture remains in place despite our rapid growth. Ultimately that comes from creating an open environment in which people are challenged, nurtured, and rewarded.
We're headquartered in Prague with additional key offices in London, Amsterdam, Paris, New York and Barcelona, although flexible working means that our team is located all over the world.
You don't need to be a hospitality expert to help us make a difference. What makes us unique is our diversity. Although some of us have spent years in the hotel world, others are tech and SaaS connoisseurs. As long as you have ambition, talent and enthusiasm, you'll be welcomed with open arms.
Our journey
Mews milestones
01 / 10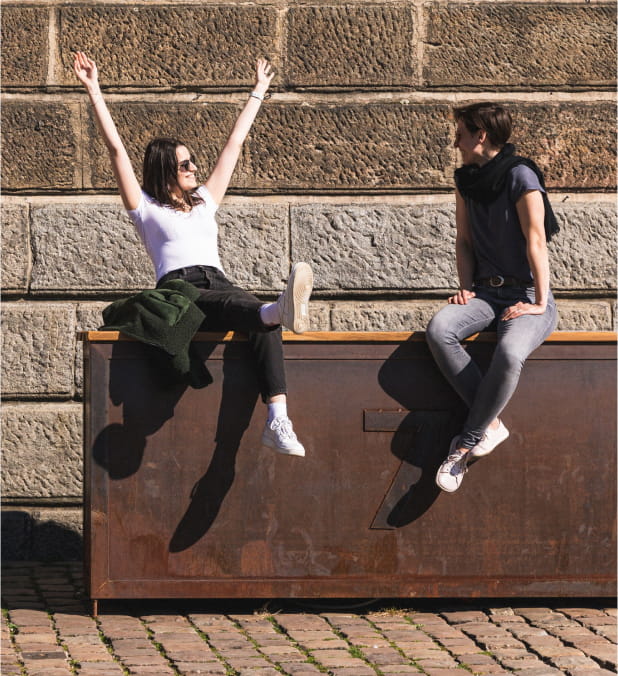 2013
The Emblem becomes Mews' first hotel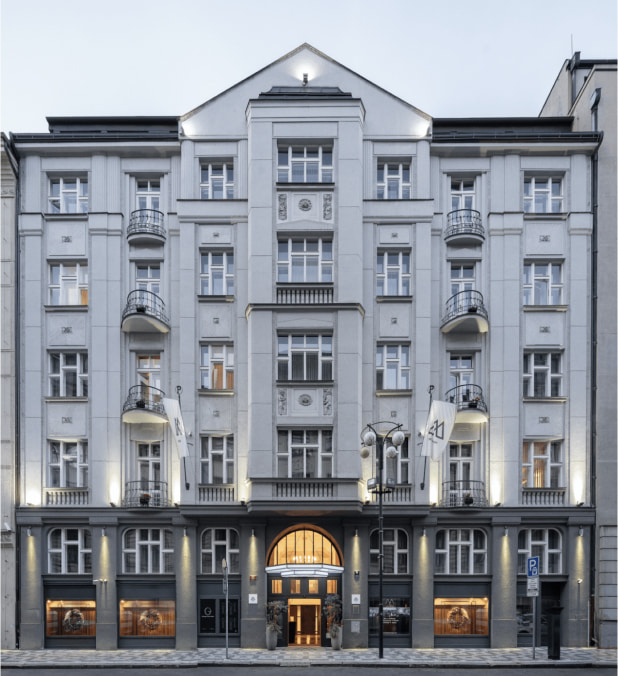 2015
Beyoncé joins Mews 
(Beyoncé is Matt's dog)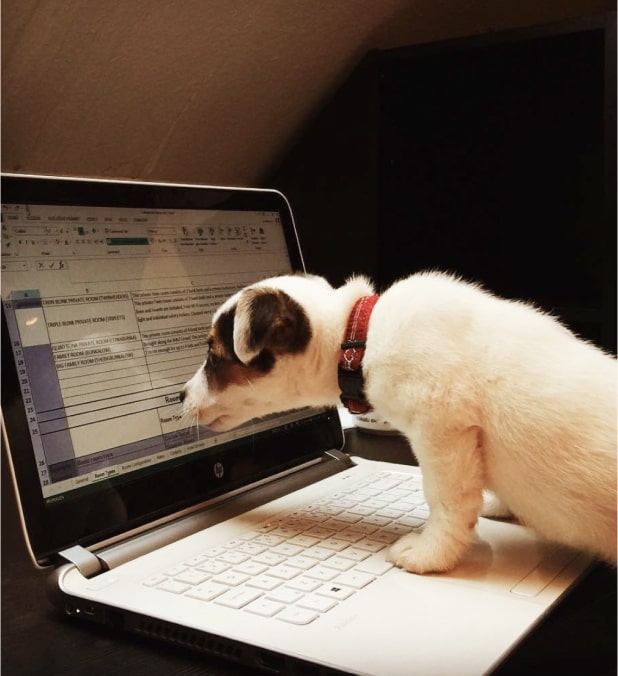 2016
Seed Round
London Office Opens
The first MewsCon, our 
all-company meeting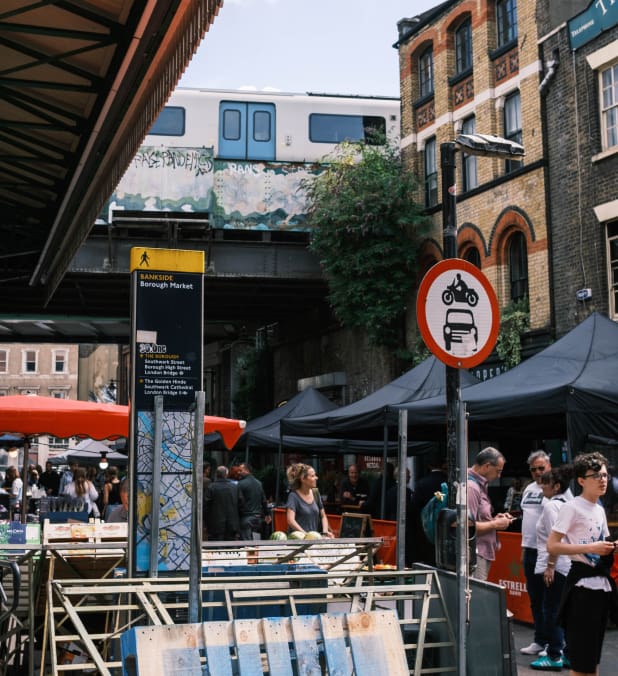 2017
The first piece of Mews merch is produced, beginning a company obsession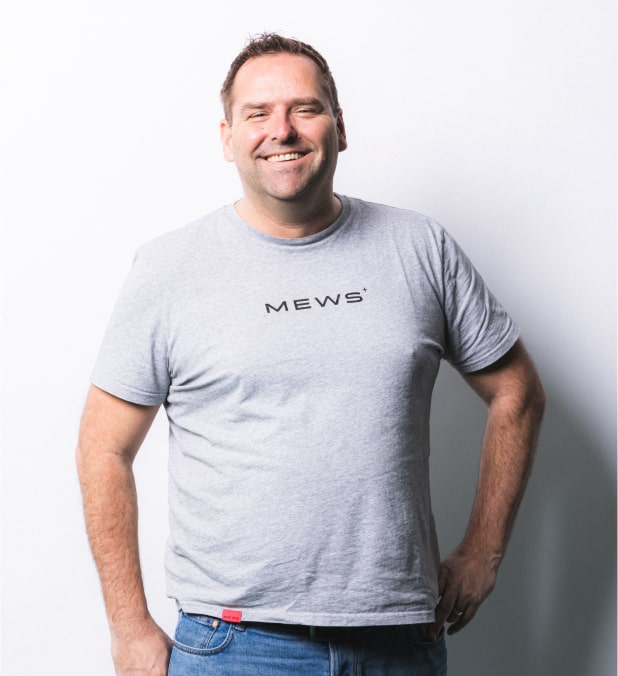 2018
Series A
Mews paints the town rainbow at our first Pride parade in Amsterdam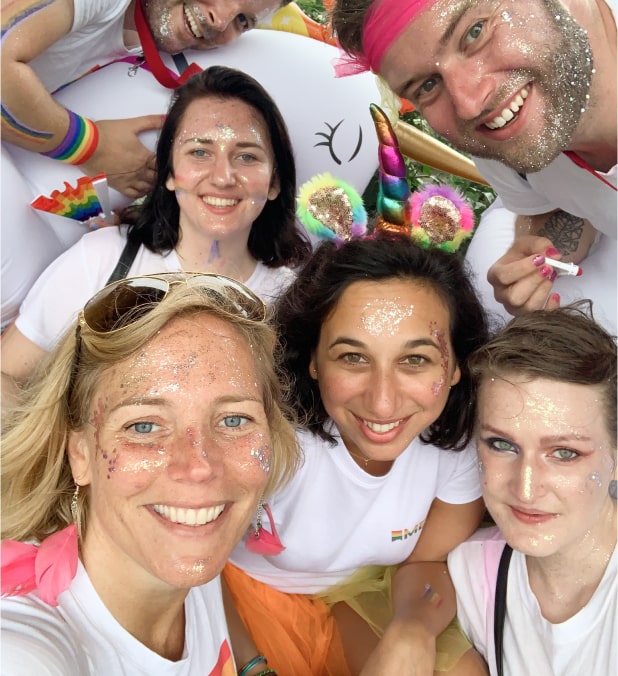 2019
Series B
USA Office Opens
Winner HTR Best PMS 2020
Planet Winner Acquisition
Copywriter Tom joins the company, the person who wrote all of this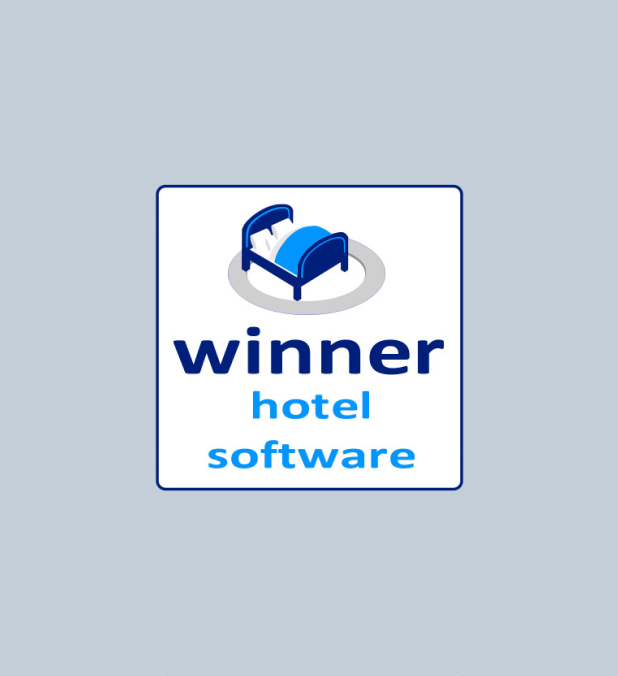 2020
Base7 Acquisition
Winner HTR Best PMS 2020
Awarded Best PMS at the HotelTechAwards
Richard and Greg steal hearts and minds by dressing as He-Man and air-hostess-Britney at Mewscon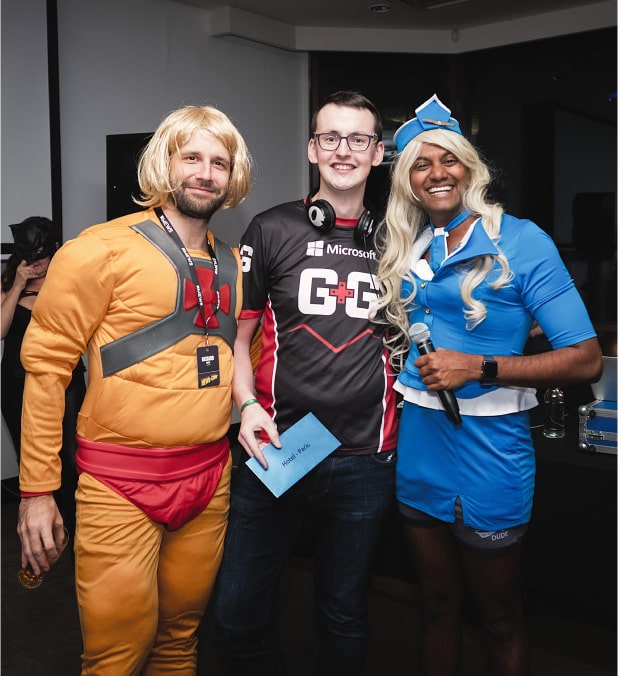 2021
Accor Partnership
Salesforce Investment
Hotel Perfect Acquisition
Awarded Best Place to Work in Hotel Tech at the HotelTechAwards and becomes a certified Great Place to Work™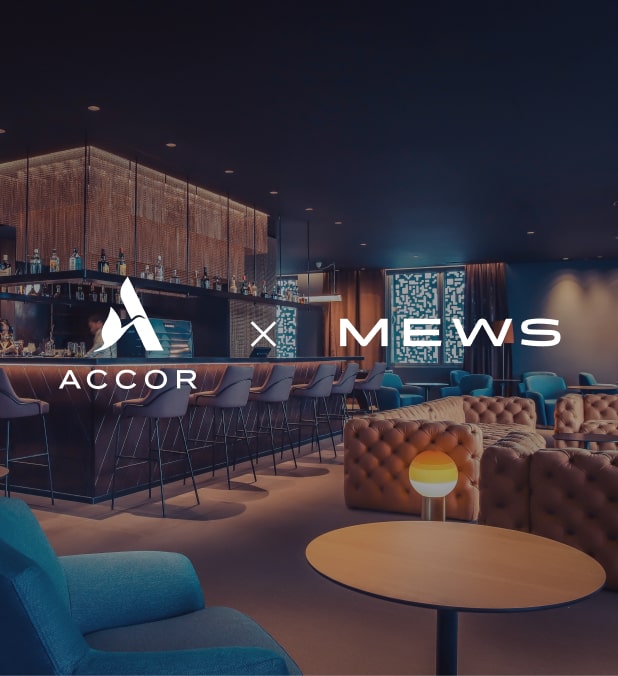 2022
Bizzon acquisition
Cenium acquisition
Awarded Best Place to Work in Hotel Tech at the HotelTechAwards for the second year running
MewsCon 2022 is the biggest ever, 
with 500 people in attendance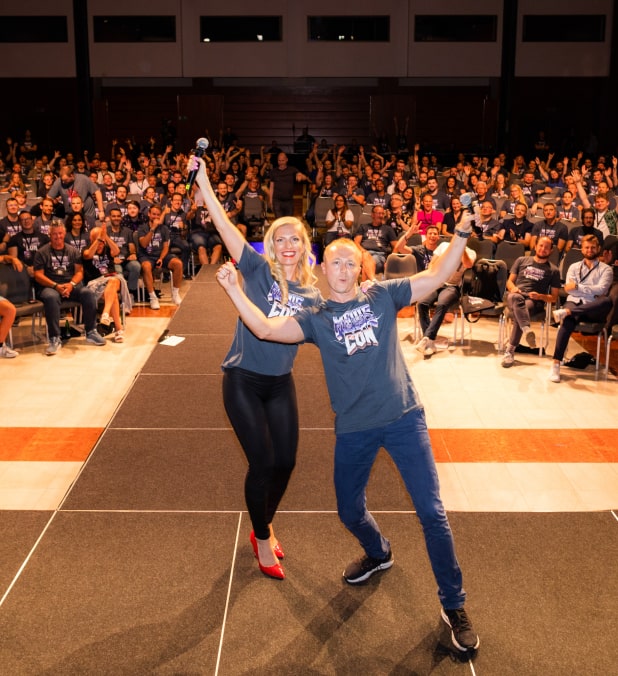 2012
2013
2015
2016
2017
2018
2019
2020
2021
2022
01 / 02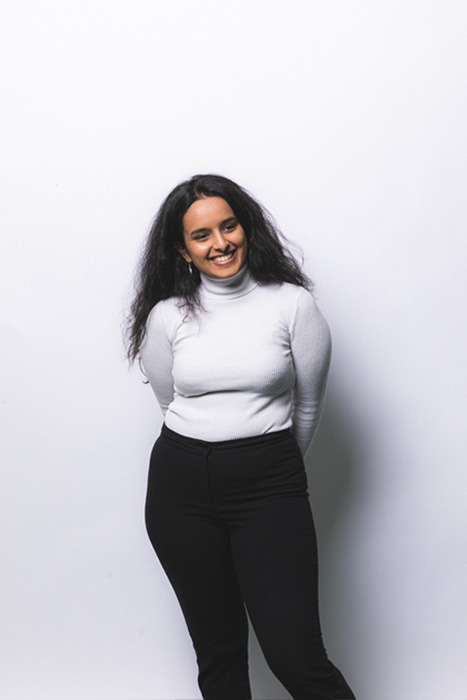 "I am so glad Mews decided take a chance on me when most companies weren't even hiring people. When I initially heard of Mews, I had just finished my first internship in F&B and was itching for something different. Come 2020 and the pandemic, something different wasn't exactly easy to find, but along came Mews, and am I glad they did. Happy Mewser and proud."
Sabah Mehta,
Customer Support Representative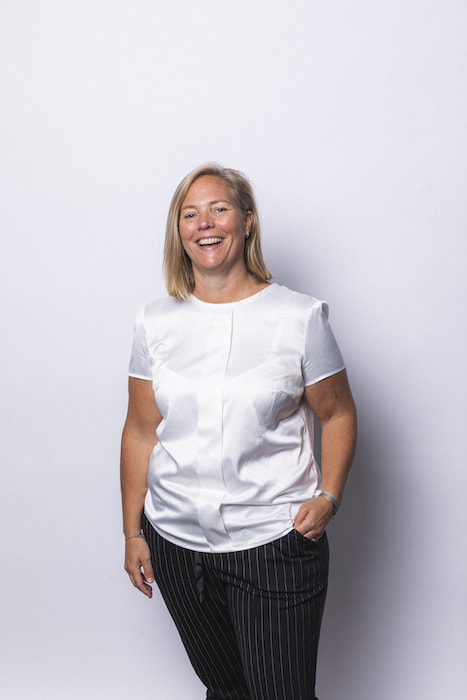 "Mews is truly changing the hospitality industry and I feel passionate and honored to be part of this transformation. We're creating something remarkable that drives innovation in an industry that I love. Combine this with a very open culture, lots of possibilities to grow and develop, and a stimulating work environment, and it makes Mews a perfect place to work. I haven't been bored one single day since I started and I don't think I ever will!"
Ilse Kous,
Senior Manager Talent Acquisition - Programs
FAQs
If you've made it this far without any questions, we'd be amazed. Here are some of the most common ones we get asked – if yours isn't here, you can always reach out directly.
What should I wear to my interview?
Come as you are is typically our mantra. We're an informal tech company, so we won't look at what you wear, but who you are. Just remember if you're on a Zoom call and not wearing pants, please don't stand up.
How long will the interview process take?
This is down to you as well as us, but we aim to complete everything within a month. Of course, this depends on interviewer availability, but if you have specific time worries, feel free to discuss it with your recruiter.
Can I apply for a job in any of the Mews offices?
While we welcome everyone from everywhere and strive for the best talent there is, we take many factors into consideration when hiring, including relocation requirements and their feasibility in individual cases. We're open-minded, but keep in mind that not every position is practical for every person.
What are the names of all the Mews pets?
We're glad you asked. At the last count there were almost a hundred, including: Beyonce, Nori, Hugo, Alvin, Boro, Zoey, Kiyra, Pax, Cosma, Chili, Gigi, Basil, Marmite, Žižkov, Skittles, Black, Noma, Loki, Roxie, Kai, Shiva, Cornelius HC, Kocour, Kira, Lord, Tisha, Mili, Myšan, Kendrick, Mouse, Dale, Princess, Ramsay, Jax, Sushi, Chip, Jackie, Sid, Tiger, Woodzie, Robyn, Tyra B, Coco, Loulou, Frank, Frida, Scotch, Bean, Gold, Junkie, Milky, Kobe, Knedla, Berta, Stephen, Neo, Manuel, Smeagol, Fido, Daisy, Anibal, Persia, Kiki, Muis, Ienemien, Luna, Cesí, Whoosha, Whiskey, Chivas, Peanut, Billie, Nadja, and Laszlo.
I applied for a role previously but didn't get it; can I reapply?
Absolutely. We understand timing is everything, so please let us know if you're interested again. Just take a few moments to reflect on your previous application and feedback to determine if you'll be a good match for us the second time around.
How long will my personal data be stored for?
Following GDPR regulations, Mews has permission to store your data for 12 months after your application date. Our internal system will delete your data automatically after these 12 months. Hopefully it goes without saying that we won't spam you or sell your information to anyone.
Will I really get addicted to Mews merch?
Yes, sorry. Next question.
Where can I learn more about working at Mews?
You can find plenty of information and content on our social channels. LinkedIn and Twitter are good for seeing the events we attend and the content we produce. Instagram is best for getting to know our Mewsers better. Glassdoor is where to go to see what past and present employees say about working at Mews.
Will I have the chance to progress my career?
100%. Your new manager will help you create a career progression plan and you'll have plenty of opportunity to test and prove your abilities. We have loads of Mewsers who have started in a role and then moved upwards.
When should I resign from my current position?
No doubt you're super excited about the prospect of joining Mews, but hold your horses. Wait until we send your contract; this is an official guarantee of your employment with Mews.
Do I have to sing at my Mews initiation?
Unfortunately not. But as part of the onboarding process, you'll get to visit our Prague office for a couple of days. Once you've had a few evening drinks with your new colleagues, who knows what might happen.
Follow us on Instagram @lifeatmews