21 March 2023
WeidumerHout switches to Mews to pursue operational excellence
The Dutch

boutique hotel

completes

a

revenue-driven

operational

makeover

, with huge time-savings and a better guest experience.
[PRAGUE / NETHERLANDS – 21st of March] Mews, the award-winning hospitality cloud, is now the PMS of choice for WeidumerHout, a sustainable hotel whose rooms includes 10 unique 'hotel cubes' set in their expansive meadows.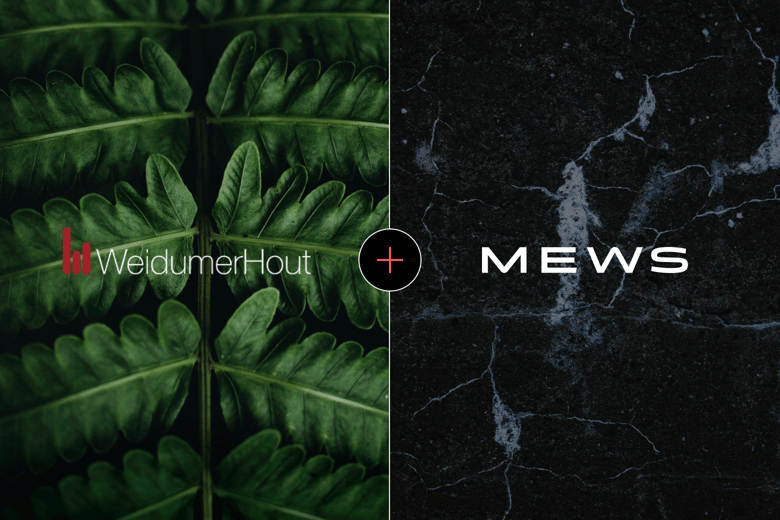 "When we bought the property, we inherited an old-fashioned PMS that caused endless operational bottlenecks. Switching to Mews helped us remove pricing and booking friction, reach increased productivity and hit all our key metrics," said Irene Rollema, owner of WeidumerHout. "My background in software development made it obvious that Mews is a mature system with excellent functionalities built on cutting-edge technology. We were thrilled to be able to partner with such a powerful system at an accessible price."
Sprawling across a lush estate of three and a half acres in the heart of Friesland, the Netherlands, WeidumerHout offers a natural respite from the urban hustle. Guests can stay in elegant hotel rooms, or one of the ten freestanding cubes, each of which is a luxury hotel room with huge glass walls offering unforgettable views.
"We're always excited to support hoteliers who want to benefit from the transformational power of technology in hospitality," said Matt Welle, CEO of Mews. "The owners are working hard to stay authentic while embracing innovative solutions through Mews and Mews Marketplace, so there is no doubt in my mind that WeidumerHout will keep delivering fantastic results."
Operational time savings not only benefit the hotel staff but have a knock-on effect on the guest experience.
"During the summer when we are fully booked, Mews saves us two hours daily per employee. This is an immense relief for our staff who is finally free to properly engage with guests," continued Rollema. "Creating a genuine connection with our guests is what drives us, so shifting to a hospitality cloud able to support that was particularly important."
WeidumerHout recognize the power of automation. Some of the most notable gains were reported by their restaurant team: "The restaurant is a key part of our business, so having a good POS (point of sale) system was crucial for us. Our efficiency improved drastically by having everything centred in one place, with unlimited access to powerful integrations such as Mews POS powered by Bizzon," explained Rollema. "We also saw a big uptick in upsell of additional products, such as breakfast in bed and romantic packages. In the past, invoicing and billing were overly complicated, but Mews ended those issues by automating the entire process."
For these first-time hospitality entrepreneurs, moving to a modern hospitality cloud with unlimited integrations removed a lot of the fear and insecurity that came with starting a business. "The onboarding was incredible. It was the smoothest software set-up and launch I've ever seen. We really appreciate Mews' support in each step of our transition –- I always knew who and when I'm meeting next and which steps were necessary to successfully complete the onboarding," said Rollema. " We have already accomplished so much with Mews and can't wait to achieve even more."
About Mews
Mews is a leading platform for the new era of hospitality. Over 3,000 properties in 70 countries are powered by Mews. The Mews Hospitality Cloud is designed to streamline operations for modern hoteliers, transform the guest experience and create more profitable businesses. Customers include Accor, Generator-Freehand, Nordic Choice Hotels, The Social Hub, Life House and Les Airelles. Mews has been named the World's Best Independent Hotel PMS Provider by World Travel Tech Awards (2022) and won Best Place to Work in Hotel Tech (2021, 2022) from Hotel Tech Report. The company has offices in Europe, the United States and Australia.
About WeidumerHout
Rural charm meets modern comforts at WeidumerHout, a unique hotel found in the green heart of Friesland. Sprawling across a lush estate of three and a half acres, the property is surrounded by the vast meadows and ancient terp villages. Whether staying in a hotel or out in the vast meadows in one of the ten freestanding hotel cubes with glass walls, the guests are truly immersed in this enchantingly scenic setting.
Frieslandhotel WeidumerHout is housed in a characteristic Friesian 'head-neck-body' farm from 1867. Wherever possible, the rich agricultural history of the building has been preserved. The owners have renovated the property in a way that marries functional design with an individual, warm style. As a result, WeidumerHout is as much a natural respite as it's an architectural gem.
The estate is also a home to a unique restaurant offering local delicacies of the highest quality.
For more information about WeidumerHout, please visit: https://www.weidumerhout.nl/en/hotel/