4 July 2023
Balance Familie chooses Mews to transform guest experiences across its hotel portfolio
The family-owned Swiss hotel brand now benefits from digital guest services and streamlined operations for its teams.
[PRAGUE – 4th of July 2023] Mews, the industry-leading hospitality cloud, has been chosen by Balance Familie to run its multi-property hotel operations.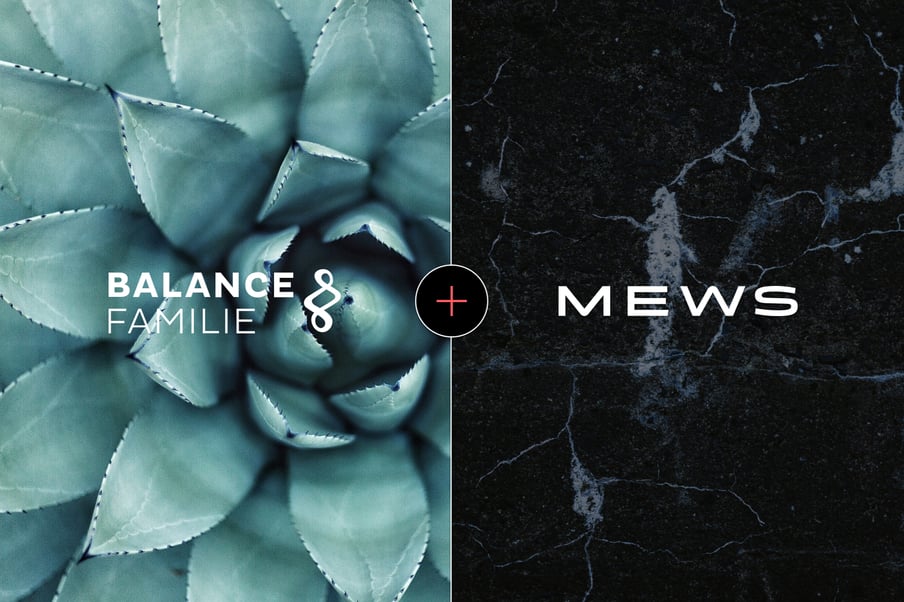 Balance Familie is a family-owned hospitality brand with five hotels and one restaurant across the German-speaking region of Switzerland. Every hotel offers a unique guest experience, from the Thai-themed Seerose Resort and Spa to family-focused outdoor adventures.
"One of the key reasons for choosing Mews was how easy to use it is," said Denise Weber, Chief Operating Officer at Balance Familie. "Looking ahead, the workforce will get younger and largely come from outside of hospitality, so we wanted a solution where everyone could get up to speed very fast."
The Balance Familie team were keen to transform the guest experience and give visitors more choice throughout their stay. Now, guests are already using online check-in to skip front desk queues, while online check-out will be introduced in the coming months.
"Moving from a server-based PMS to a cloud-native solution can be a scary step for any hotelier," said Matt Welle, Mews CEO. "But if they're willing to go in with an open mind to rethink some traditional processes to put guests first, it can yield amazing operational results – just as Balance Familie is showing."
Moving to Mews has revolutionized the way the management team measures and tracks portfolio performance. Instead of VPNs and manual exports for each hotel, the team can now log in from anywhere and easily switch between properties to check performance or run reports. This was one of the many practical benefits of moving from an on-premises solution.
"Another important consideration was how the system would develop in the coming years," continued Weber. "We don't want to remain static for the next five years until a big update: we want to continually evolve, and Mews is definitely a solution that does that."
About Mews
Mews is the leading platform for the new era of hospitality. Over 3,500 properties across more than 80 countries are powered by Mews. Mews Hospitality Cloud is designed to streamline operations for modern hoteliers, transform the guest experience and create more profitable businesses. Customers include Accor, Generator-Freehand, Nordic Choice Hotels, The Social Hub, Life House and Airelles, as well as hostel groups such as YHA Australia, Clink Hostels and Wombat's Hostels. Mews has been named the World's Best Independent Hotel PMS Provider by World Travel Tech Awards (2022) and Best Place to Work in Hotel Tech (2021, 2022) by Hotel Tech Report. The company has offices in Europe, the United States and Australia.
About Balance Familie
The Balance Familie represents five hotels and one restaurant in the heart of Switzerland. Each of the hotels stands for genuine hospitality, personal service and high quality within fair prices. Ideal for private guests, seminars and banquets. For the good in life.
Throughout their lives, the entrepreneurial couple (Felix & Rhéane Suhner) has focused on their values of "committed, responsible, meaningful" – both professionally and privately. Their passion is hotel architecture and the design of oases of well-being true to the vision of "living the good".
With their more than 500 employees, they strive to be recognized and established as a unique, attractive and family-run hotel company in Switzerland. They all want to be committed, meaningful and responsible for their guests and employees at all levels.