19 April 2022
BlackBrick chooses Mews to roll out its urban resort network
The innovative South African accommodation brand champion a subscription model
[PRAGUE / SOUTH AFRICA] – Mews, the leading cloud-based property management system (PMS), has been chosen by BlackBrick accommodation network to power their innovative vision of long-stay multi-destination hospitality.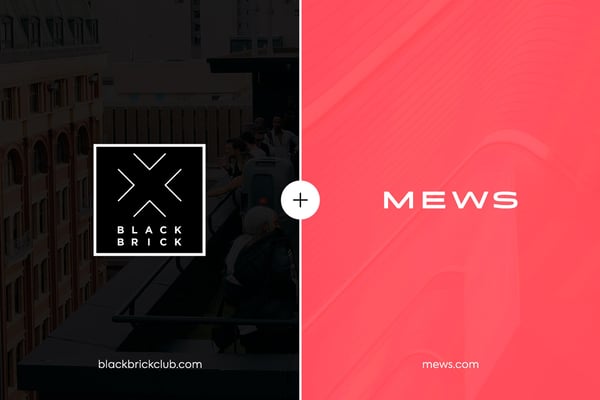 BlackBrick is a subscription hospitality model where guests can move between multiple properties to live and work in different locations. As the concept of remote working and digital nomads continues to gain popularity, there is a huge opportunity for growth in this sector, and BlackBrick aim to lead the way.
"We see this as a technology partnership, not just choosing a PMS," said Moritz Wellensiek, CEO of BlackBrick. "As travel and working habits change, people need flexible accommodation that suits all-purpose living, and Mews helps us to deliver that. The subscription and membership model of travel is the next big frontier, and we're really happy to be crossing it with Mews."
BlackBrick currently have two hotels in South Africa with a third opening in May. An additional ten properties are already being built across the country, with further plans to expand globally across the next decade.
"What I particularly love about BlackBrick is that we speak the same language in terms of our vision for hospitality," said Richard Valtr, Mews Founder. "The future of travel is agile and connected, not constrained by offices and 9 to 5. The BlackBrick concept is really exciting and exactly what our industry needs."
One of the biggest factors in choosing Mews was the ability to easily manage long and short stays across multiple properties. BlackBrick properties are all designed as fully liveable spaces in the long-term, and will benefit from recent Mews product developments including timeline monthly group billing and timeline view.
Innovation is at the heart of both companies, and BlackBrick plan to be at the front of the line when it comes to testing and adopting new technology and product features that Mews develops. An exciting future has already begun.