10 January 2023
Mews builds new Hotels for Trees integration to make it easier for guests and hotels to go green
Mews properties have already planted thousands of trees with the number set to rise even faster
[PRAGUE – 10th of JANUARY 2023] - Mews, a leader in hospitality technology, has announced a new exclusive integration with Hotel for Trees, cementing a long-standing partnership and dedication to making hospitality more sustainable.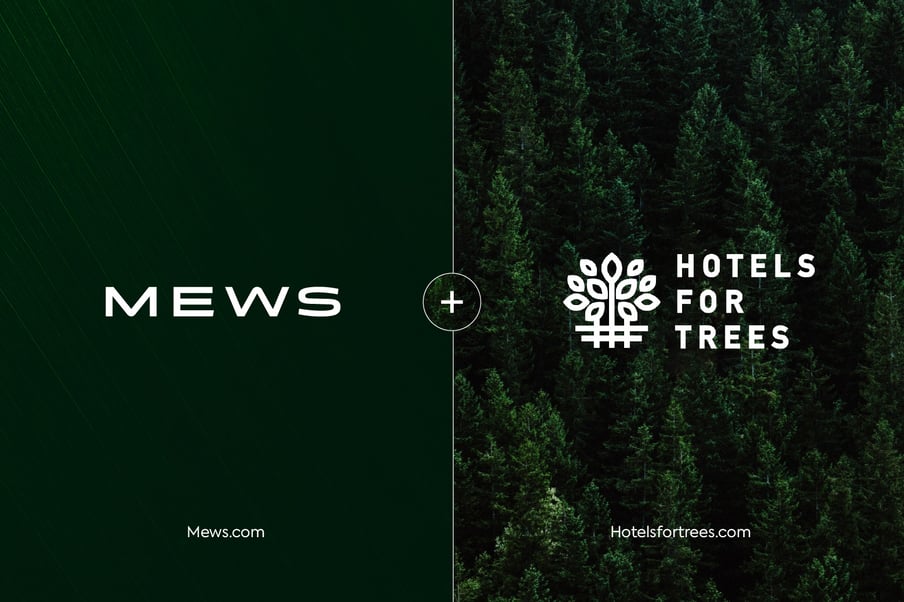 Hotels for Trees is a non-profit foundation that plants a tree instead every time a guest chooses to skip their daily housekeeping service. This reduces hotel operating costs, and the corresponding savings are passed on to planting trees, all of which makes the planet greener.
Since first collaborating in 2021, Mews have donated a total of 3,150 trees (some of which were planted in person by Mews employees), while over 22,000 trees have already been planted by Mews properties through the scheme.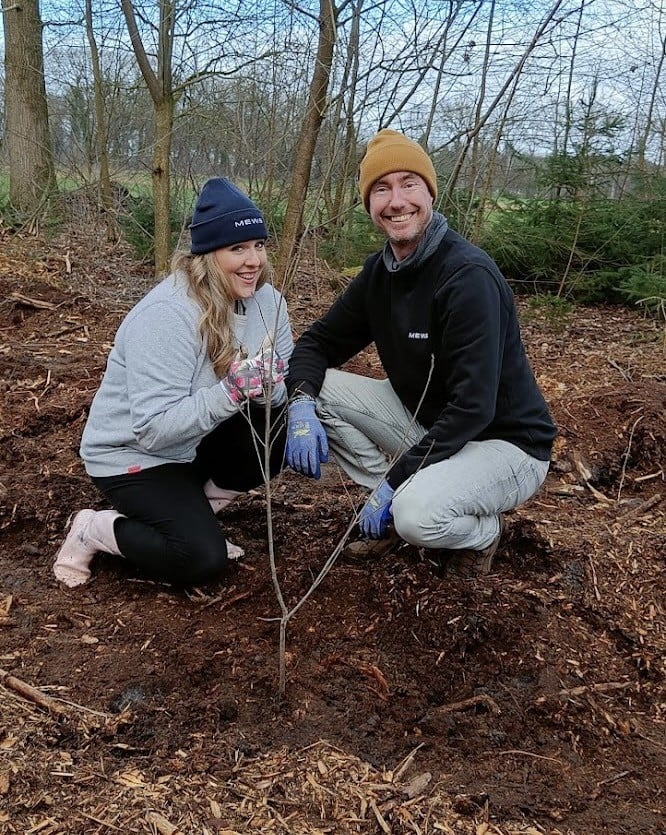 "The popularity of Hotels for Trees speaks to the public's desire for more sustainable travel, and we're proud of what we've already achieved together," said Matthijs Welle, Mews CEO. "This new integration will make it even easier for hotel staff to manage the scheme and for guests to engage with it, which is a win for everyone, as well as the environment."
The new Hotels for Trees integration is available via Mews Marketplace and can be added to properties with just a couple of clicks. Although the integration has only been available for two months, it has already saved a cumulative 135 hours across the 21 pilot properties.
"By building this integration, Mews has proven that they're truly invested in greener hospitality," said Floris Licht, Chief Tree Planting Officer for Hotels for Trees. "This will make properties even more operationally efficient while providing a valuable service to the planet."
Here's how it works. During the online check-in journey, guests are given an option to skip cleaning through Hotel for Trees. If guests check-in at the property and then decide to skip housekeeping, it is also easy for the hotel staff to update this in Mews Operations, simply by selecting 'Skip housekeeping' for that guest.
The Mews app shows the housekeeping team which rooms have requested to skip cleaning, and if a room has a skip cleaning hanger on the door handle, this can be updated in the app with a few taps.
"The Hotels for Trees integration makes everything smoother and easier to manage, especially for the housekeeping team who can handle things via the app," said Silvia Danila Moggia, Owner of Oasi Hotel, who have been using the integration. "We reduced laundry and cleaning products costs, and our team have more time to clean other rooms and common areas. Even as a small boutique hotel, we were able to plant 622 trees in seven months, something we're very proud of."
The Hotels for Trees integration is available exclusively via Mews Marketplace.
About Mews
Founded by ex-hoteliers, Mews is a next-generation hospitality cloud for hotels, hostels, apartments and more. Mews gives hoteliers the power to provide a remarkable guest experience while improving the operations and performance of their property, thanks to smart automation and an innovative, user-friendly set of products and features.
Mews serves over 3,000 properties across more than 70 countries around the globe and works with a huge number of hotel tech companies to provide hoteliers with an unbeatable platform – no other solution offers as many integrations. At the 2020 HotelTechAwards, Mews was voted Best PMS by industry peers, and was a Finalist in 2021 and 2022. In 2021 Mews ranked 24th in the FT 1000 fastest growing European companies and was awarded World's Best Independent Hotel PMS at the 2022 World Travel Tech Awards.
About Hotels for Trees
The Hotels for Trees Foundation contributes directly to a greener hotel world. A hotel world in which one new tree is planted each time a guest chooses to skip the daily room cleaning. The impact of this green choice can already be seen on the Hotels for Trees website the very next day and directly contributes to (re-)forestation projects of partner Trees for All across the globe.
For more information, please visit hotelsfortrees.com