14 April 2022
Mews is matching donations for Ukraine up to €200,000
This pledge doubles the initial €100,000 announced in March, which is also being matched by Hotel Tech Report
[PRAGUE] – Mews, the leading cloud-based property management system (PMS), is today announcing that it is doubling its matched donations fund up to €200,000 in support of Ukraine.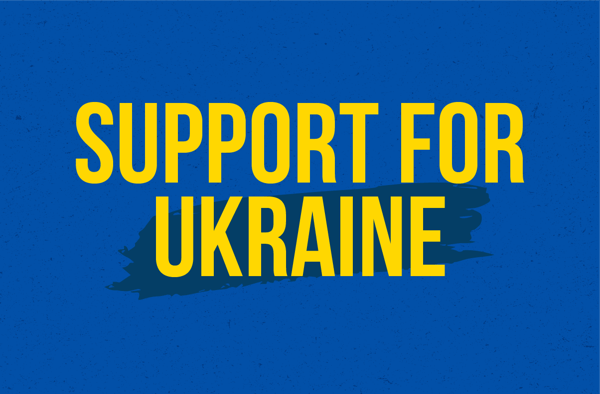 At the start of March, Mews created a €100,000 fundraising campaign with the aim of raising a total of €200,000 in matched donations. Because of the ongoing generosity of colleagues, friends and strangers, that initial goal has already been surpassed; therefore, Mews has raised the matched amount to €200,000 with the goal of raising a total of €400,000.
"I'm incredibly proud of everyone's efforts to raise money for those in Ukraine who truly need it," said Richard Valtr, Mews Founder. "It's a reminder that kindness transcends borders and that we can make a real difference when we work together."
Mews is working with three experienced organizations that are providing critical and life-saving services for people who are directly affected by the war. These charities are: People in Need, World Central Kitchen, and the International Red Cross, via their partner the British Red Cross.
People in Need is a Czech charity specializing in providing immediate humanitarian aid, and is sending convoys filled with vital supplies to Ukraine. World Central Kitchen provides hot, nourishing meals for refugees and helps to provide food within Ukraine. The Red Cross supply urgent food, water, aid and shelter to those in desperate need.
The People in Need fundraiser is a matching fund for Mews employees only, but anyone can donate to the World Central Kitchen and Red Cross campaigns. The matched funds will be spread out across each charity.
Mews has also been working with Hotel Tech Report and the Hospitality for Peace campaign. Through this, Hotel Tech Report have also matched Mews' initial €100,000 target and donated these funds to the World Central Kitchen campaign.
In addition to direct fundraising, Mews has developed a charity feature in its online check-in and booking engine. This feature allows guests to make donations as a natural part of their guest journey with participating hotels.
"By rolling out this new feature for our properties, we can ensure our positive impact goes even further," said Matt Welle, Mews CEO. "Huge kudos to our product team who managed to respond so quickly and build something simple and useful; I can't wait to see thousands of our hoteliers start using the functionality."
If you'd like to know more about the campaign, please get in touch with press@mews.com.
Donate to World Central Kitchen