2 March 2023
Mews named in the FT1000 fastest growing companies in Europe
The innovative hospitality cloud appears in the list for the third consecutive year as it continues its impressive growth.
[PRAGUE – 2nd of MARCH 2023] – Mews, the innovative hospitality cloud, has been named in the prestigious FT1000 list of Europe's fastest-growing companies. It's the third year running that the Prague-based company has featured in the Financial Times list.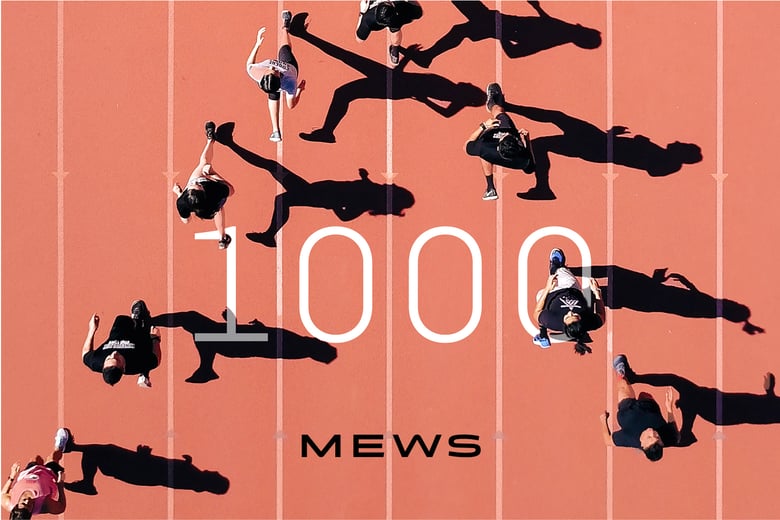 Mews was ranked the 107th fastest growing company in the IT & Software category, spurred on by recent acquisitions such as Bizzon ePOS and a significant Series C funding round led by Kinnevik and Goldman Sachs Asset Management.
"We're really proud to be named one of the fastest growing European companies for a third year in a row," said Matt Welle, Mews CEO. "It shows that hoteliers have a real desire for better, smarter hospitality, and we're determined that our rapid growth is always matched by a remarkable product and service."
Companies can either apply to be considered or be selected by Statista, and Mews was directly identified for the list by the market data specialist.
More than 70% of companies that featured in 2022's list are absent from this year's results, demonstrating Mews' staying power and huge ambition.
With further investments planned by Mews Ventures and events such as the upcoming Mews Unfold, hospitality tech's specialist annual forum, the World's Best Independent Hotel PMS Provider shows no sign in letting up its pace.
About Mews
Mews is a leading platform for the new era of hospitality. Over 3,000 properties in 70 countries are powered by Mews. The Mews Hospitality Cloud is designed to streamline operations for modern hoteliers, transform the guest experience and create more profitable businesses. Customers include Accor, Generator-Freehand, Nordic Choice Hotels, The Social Hub, Life House and Les Airelles. Mews has been named the World's Best Independent Hotel PMS Provider by World Travel Tech Awards (2022) and won Best Place to Work in Hotel Tech (2021, 2022) from Hotel Tech Report. The company has offices in Europe, the United States and Australia.