11 July 2023
Place Value moves their property portfolio to Mews to unify hotel management
The German hotel management group roll out key functionality including Mews POS and Mews Payments across their ten hotels.
[PRAGUE – 11th of July 2023] Mews, the innovative hospitality cloud, has been chosen by Place Value to run its successful multi-property hotel operations.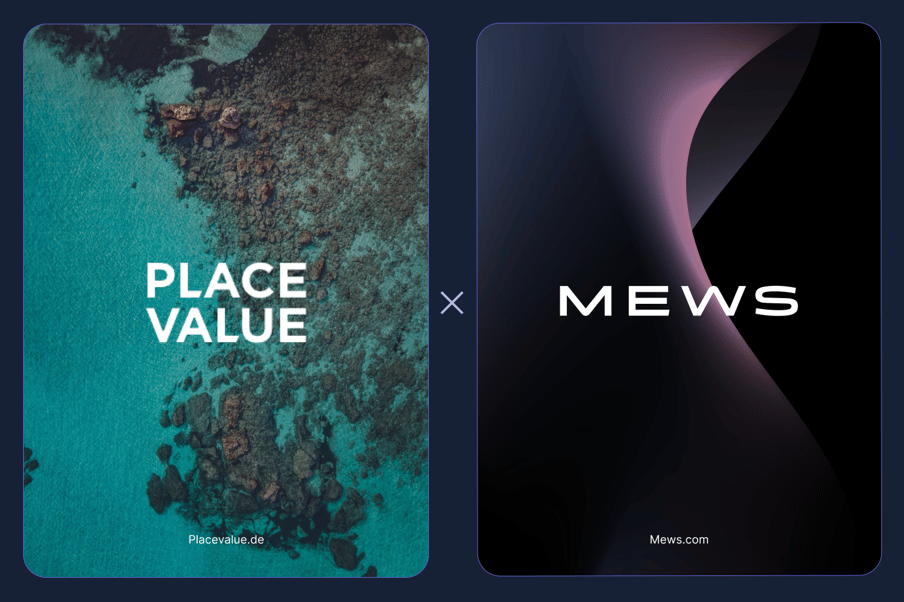 Place Value is a hotel management company that specializes in budget, economy and midscale hotels. They operate 10 properties across Germany, most of which now run under their own Styles Hotels brand.
"Mews is a powerful hospitality cloud that allows us to manage multiple properties easily while also giving us the flexibility to bring out the individuality of each hotel," said Martin Kemmer, Founder and CEO at Place Value. "By unifying our technology, we have the ability to provide a more cohesive guest experience and easier, more intuitive handling for our employees."
All 10 hotels were onboarded with Mews between January and June 2023, including key features such as full payment automation with Mews Payments. Place Value also implemented Mews POS, providing their properties with a modern point-of-sale solution with digital ordering, connected inventory and real-time reporting.
"We're delighted to welcome the Place Value portfolio onto Mews," said Matt Welle, Mews CEO. "They've already proven their operational success throughout Germany, and I'm confident that they'll be able to drive even better business performance and guest experiences through Mews."
The group joins Mews from Cenium, which was acquired by Mews in 2022. As part of the migration, Mews custom-built a new connection to Microsoft Business Central that leveraged the old Cenium ERP (enterprise resource planning) connector. This will help ensure seamless business continuity across all departments.
About Mews
Mews is the leading platform for the new era of hospitality. Over 3,500 properties across more than 80 countries are powered by Mews. Mews Hospitality Cloud is designed to streamline operations for modern hoteliers, transform the guest experience and create more profitable businesses. Customers include Accor, Generator-Freehand, Nordic Choice Hotels, The Social Hub, Life House and Airelles, as well as hostel groups such as YHA Australia, Clink Hostels and Wombat's Hostels. Mews has been named the World's Best Independent Hotel PMS Provider by World Travel Tech Awards (2022) and Best Place to Work in Hotel Tech (2021, 2022) by Hotel Tech Report. The company has offices in Europe, the United States and Australia.