11 October 2022
Relais & Châteaux choose Mews as an official PMS partner for their 500+ hotels and restaurants
Any property in t

he

renowned

global

association

can now choose to move to Mews' modern, agile hospitality cloud.
[PRAGUE & PARIS – 11th October 2022] Mews, the innovative hospitality cloud, has been selected by Relais & Châteaux as an approved PMS provider for their portfolio of more than 580 landmark hotels and restaurants.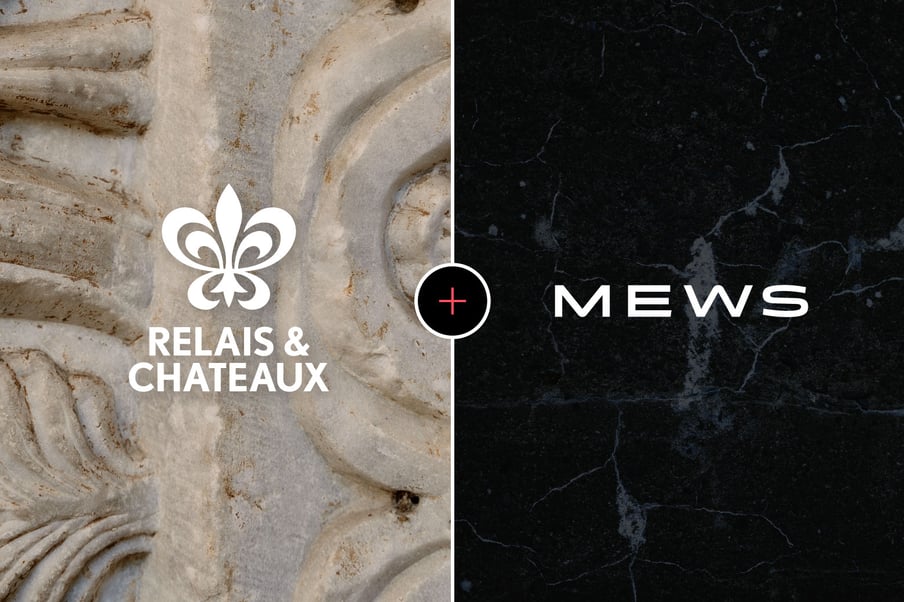 "What made Mews stand out was their agility, their support, and the ease with which they fit into our business model and values," said Philippe Gombert, President of Relais & Châteaux. "I've no doubt that Mews will help our hoteliers provide exceptional hospitality to all of our guests and patrons."
Over 14,000 rooms and suites sit in the Relais & Châteaux association, whose impeccable standards and commitment to genuine, experiential hospitality is known around the world. With hotels, villas and restaurants in every continent, it's a truly global brand that requires the most modern and powerful hospitality technology.
"Relais & Châteaux is among the very best at combining high quality service with rich, meaningful hospitality experiences, and we're delighted to become a preferred PMS provider," said Richard Valtr, Founder of Mews. "We can't wait to meet their thousands of passionate hoteliers and show them how Mews can make guest stays even more remarkable."
A key factor in the decision to select Mews was the strength and variety of its core products. Not only in terms of operations and the guest journey, but with additional features such Mews Payments and Mews POS by Bizzon, an end-to-end restaurant management platform.
This, combined with the breadth of integrations available on Mews Marketplace, provides stability and flexibility for the Relais & Châteaux group, and empowers each hotel to create a tech stack that best suits them – and their guests.