1 August 2023
Romantik Hotels chooses Mews as PMS partner for their collection of 200+ hotels
Each hotel in the international group's portfolio has a unique connection to their location and will use Mews to enhance the guest experience.
[PRAGUE, 1st of August] – Mews, the industry-leading hospitality cloud, has been selected by Romantik Hotels as an official PMS partner for their portfolio of 200+ unique hotels across Europe.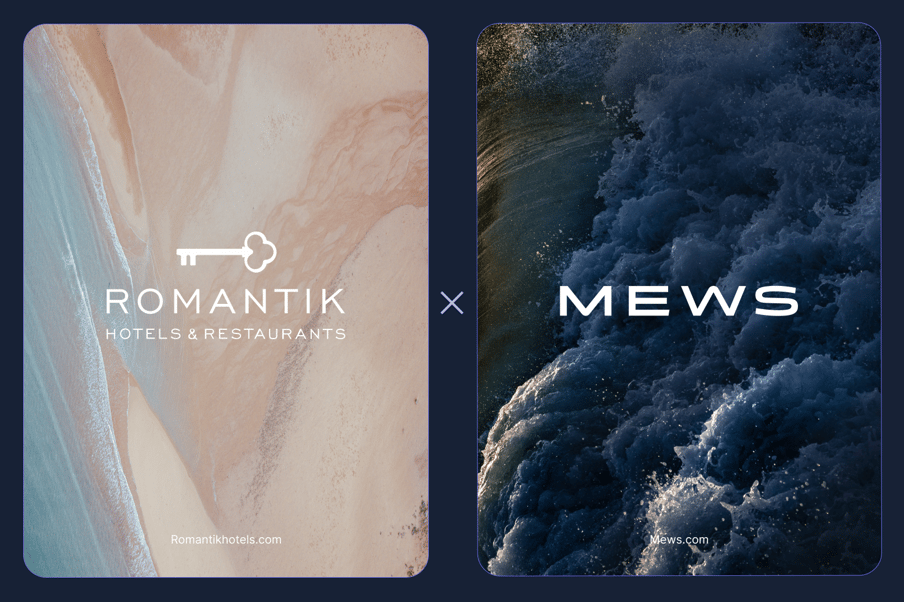 The international brand represents independent hoteliers with generations of experience. Many of the hotels are family-owned and are known for their strong sense of tradition and individual hospitality, creating special connections between guests and their environments.
"Romantik hoteliers put the guest experience before anything else, which is why we've chosen Mews as a PMS provider," said Christina Neumann, Manager, Business Development at Romantik Hotels. "Their guest-centric platform is designed to put experiences before processes, and it gives each hotel the power to curate distinct and memorable stays."
"You can really feel the passion that the Romantik Hotels teams have for their work, which is why I know this partnership is a great fit," said Matt Welle, Mews CEO. "I look forward to onboarding plenty of hotels in the coming months and helping them to meet their ambitious goals."
A direct, two-way connection to DIRS21 – a reservations and channel manager solution – was essential for the partnership. Mews built a new integration with DIRS21, allowing all Romantik Hotels to manage booking data centrally via Mews, with automatic inventory and rate updates.
This is now available to any Mews hotelier on Mews Marketplace, which hosts approximately 800 live integrations, many of which can be connected with just a handful of clicks.
About Mews
Mews is the leading platform for the new era of hospitality. Over 3,500 properties across more than 80 countries are powered by Mews. Mews Hospitality Cloud is designed to streamline operations for modern hoteliers, transform the guest experience and create more profitable businesses. Customers include Accor, Generator-Freehand, Nordic Choice Hotels, The Social Hub, Life House and Airelles, as well as hostel groups such as YHA Australia, Clink Hostels and Wombat's Hostels. Mews has been named the World's Best Independent Hotel PMS Provider by World Travel Tech Awards (2022) and Best Place to Work in Hotel Tech (2021, 2022) by Hotel Tech Report. The company has offices in Europe, the United States and Australia.
About Romantik Hotels
Authentic experiences, warm hospitality and real history(s) characterise the almost 200 Romantik Hotels & Restaurants in ten European countries - from unique wellness houses to the luxury hotels of "Pearls by Romantik". The brand is complemented by selected chalets, exclusive B&Bs and townhouses in vibrant metropolises. Romantik hosts welcome travellers in Germany, Austria, Switzerland, Belgium, the Netherlands, Italy, Portugal, Norway, Slovenia and Spain. Through partnerships with les Collectionneurs in France, Secret Retreats in Asia, the Gondwana Collection in Namibia, Romantik offers travellers a premium network that includes a total of 500 special addresses. Excellent cuisine and living regionality unite the personally managed hotels into an exclusive collection for the highest demands under the umbrella of a strong Romantik brand, which celebrated its 50th anniversary in 2022.