18 August 2022
The Neighborhood Hotel® chooses Mews to power and streamline their operations
The Chicago-based hotel brand leverages new software for its tech-enabled guest experiences to offer residential-style lodging and unique local expertise.
[PRAGUE / CHICAGO] – Mews, the innovative hospitality cloud (Property management system), has been chosen by The Neighborhood Hotel to power their operations, enable seamless, modern experiences for their guests, and help drive their ambitious US growth plans.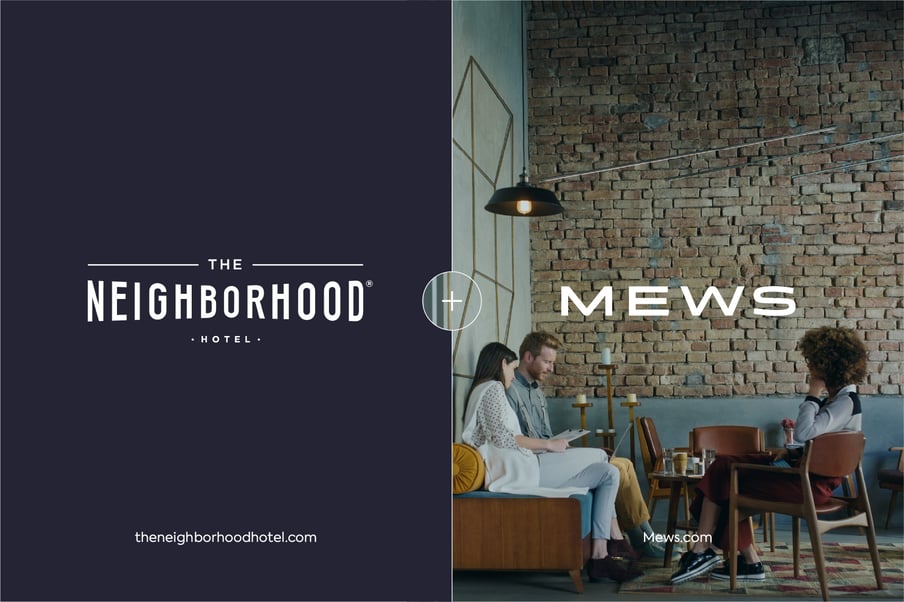 "We tested a variety of different software options and sought referrals to decide who would be the best fit for our current operations and future growth strategy," said Matthew Shanley, Director of Revenue & Operations for The Neighborhood Hotel. "It was important that we could easily switch between our properties from within the same system, onboard new locations and connect to multiple channels. Mews was the clear winner as it allowed us to do that along with functionality that fit our unique business model."
The Neighborhood Hotel offers a well-equipped, well-designed basecamp to inspire exploration, with large, comfortable and stylish residential-like suites, thoughtful amenities for both work and play, and prime locations with direct access to beloved neighborhoods, including Chicago's Lincoln Park and Grand Beach, Michigan.
Every Neighborhood Hotel is contactless, with no full-time staff on-site, meaning check-in, check-out and guest communication is all automated and managed digitally through Mews and various partner integrations. In addition, as the hotel often welcomes long-term guests, Mews' features like monthly billing and a monthly timeline view was fully equipped for the property's needs.
The ease of use of the Mews platform was another key factor for the brand. Previously, housekeeping was managed outside of their PMS, making communication and tracking room status difficult. With Mews, housekeepers can easily access their tasks and cleaned rooms are immediately marked in the platform. Improved visibility over all departments like this has streamlined the hotel's management.
"Strong reporting was another benefit of the Mews platform," Shanley added. "Having built-in availability and occupancy reports available with the click of a button and filters for different reservations has been helpful and ultimately helped save time and money."
The Neighborhood Hotel also hopes to expand their partnership with Mews as they continue to grow their portfolio with plans for additional locations already underway, where Mews will be with them every step of the way.
"It's always exciting to work with brands that think and operate in a modern, guest-centric way," said Matt Welle, Mews CEO. "I love what The Neighborhood Hotel is building – and how fast they want to build it – and I'm looking forward to watching their success over the next few years."