12 April 2022
The Pichet Group choose Mews to power their All Suites Appart Hotel brand
All 20 properties in the brand will move to Mews Hospitality Cloud in 2022.
[PRAGUE & PARIS] – Mews, the leading cloud-based property management system (PMS), has been chosen by The Pichet Group as the exclusive hospitality cloud for their All Suites Appart Hotel brand.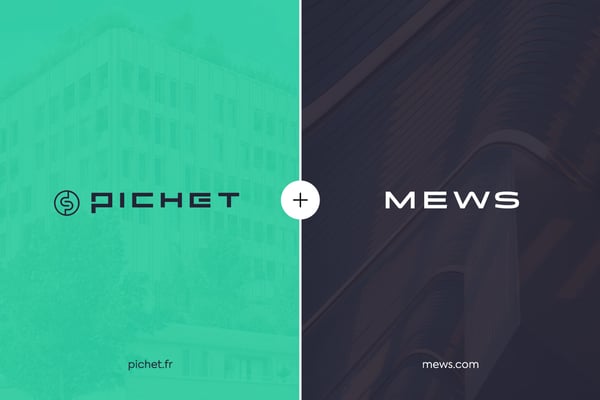 The Pichet Group is one of the largest real estate groups in France, and their 20 All Suites properties are located all around France. The aparthotels combine the amenities of apartment living with the comforts and excellent service of a hotel, and over the course of 2022 each property will migrated to Mews in a staggered rollout.
"We're really excited to be working with Mews," said Olivier Jacquet, CEO Hotels Division. "It was vital for us to move to a cloud-native solution that gave us the power and agility to adapt to modern hospitality and guest behavior, and Mews was the best option."
All Suites Appart Hotels welcome a big proportion of long stay leisure guests and students, which was an important factor in choosing Mews. Mews has developed new long stay timeline and billing features that make managing reservations and payments faster and simpler, saving valuable time for All Suites team.
"Mews is such a great fit for aparthotel and long stay properties, and I'm really excited to welcome such a great brand," said Matt Welle, Mews CEO. "Our technology not only gives guests the freedom to decide their own journey, but it will give All Suites the ability to customize their journey and run operations even more efficiently. I'm sure this will be a strong partnership for many years to come."
Mews Open API was another key factor in the decision making. All Suites plan to develop their own app in the future, and an open API with great connectivity gives them the freedom to build and connect the app in the way that suits them best.
Guests will also benefit immediately from an improved user journey, including tools like online check-in and check-out, which are especially popular and important with a younger, student demographic. Moreover, they also see the move as important to their sustainability program, thanks to Mews' participation in schemes such as Hotels for Trees.
It's set to be an exciting few years for The Pichet Group and All Suites Appart Hotels, with an ambitious property expansion program and plans to embrace innovative, tech-driven hospitality.