20 October 2022
Wilmina, a new award-winning hotel, selects Mews as its hospitality cloud
The

Berlin

design hotel

values

Mews' modern interface, ease-of-use, and impact on the guest experience.
[PRAGUE & PARIS – 20th October 2022] Mews, the award-winning hospitality cloud, has been chosen by Wilmina hotel in Berlin as the PMS to help deliver remarkable guest experiences.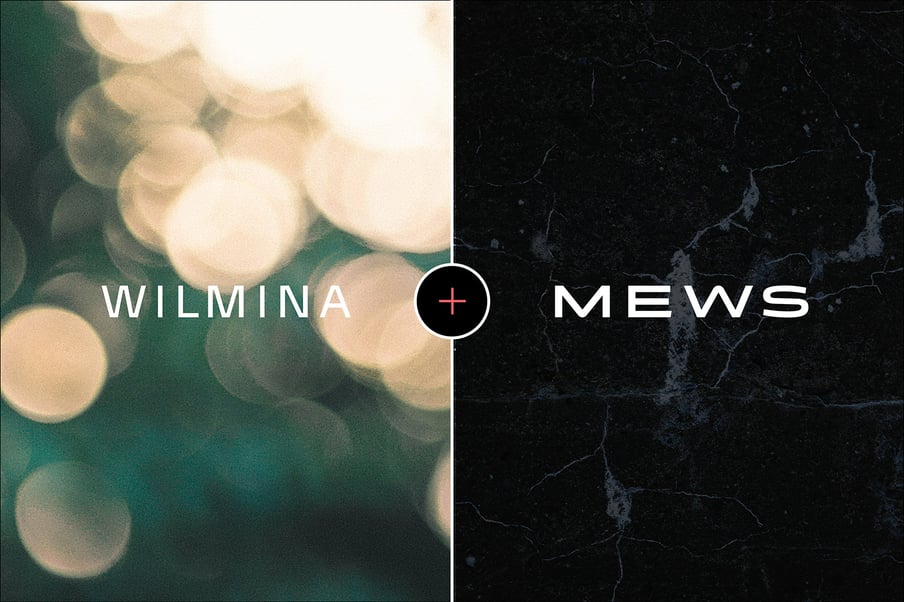 Wilmina opened in April 2022 and has already made a splash on the hotel scene, winning Hotel Property Award 2022 at the 196+ hotelforum. The hotel – formerly the Charlottenburg Women's Prison – is part of a listed 19th-century ensemble. Sheltered by hidden, lush gardens and interflowing courtyards, the building has been transformed by Grüntuch Ernst Architects. In dialogue with the existing spaces and with traces of former use, they created a contemplative space of retreat in the middle of Berlin. Now a family-run hotel with 44 rooms and suites, a rooftop terrace, library, bar, spa, and gym, it offers guests a high level of comfort and serenity.
"It was clear from the first time you see the Mews platform that it's easy to work with," said Jannick Boehme, Opening Director at Wilmina Hotel Berlin. "You don't have to train people for weeks or even days to understand the system; it's more like an app where our team can quickly learn all the essential things like check-in, check-out and payments."
"Wilmina is a special hotel and we're thrilled to have them as part of the Mews Community," said Matt Welle, Mews CEO. "Their combination of rooms, dining and event space is beautifully realized, while their commitment to modern, hybrid hospitality means they're well placed for an exciting future."
The hotel is using Mews Terminals in order to fully connect their payments system, which also brings valuable time savings for staff and guests. They're also ready to start using Mews Online Check-in and Check-out in order to give guests more choice for their journey.
Jannick continued: "It's obvious that Mews doesn't just take something old and try to build on it. They really thought about how a hospitality cloud should work in order to serve its users and its guests, things like getting rid of the night audit that was surprising at first, but it works and it simplifies operations."
About Mews
Founded by ex-hoteliers, Mews is a next-generation hospitality cloud for hotels, hostels, apartments and more. Mews gives hoteliers the power to provide a remarkable guest experience while improving the operations and performance of their property, thanks to smart automation and an innovative, user-friendly set of products and features.
Mews serves over 3,000 properties across more than 70 countries in all five continents, and works with a huge number of hospitality tech companies to provide hoteliers with an unbeatable platform – no other PMS offers as many integrations. At the 2020 HotelTechAwards, Mews was voted Best PMS by industry peers, was a Finalist in 2021 and 2022, and won Best Place to Work in Hotel Tech in 2021 and 2022.
Customers include Generator-Freehand, Machefert Group, The Student Hotel, YHA Australia, and Southern Sun.
For more information, visit mews.com
About Wilmina
Wilmina offers three new spaces at one unique location. On Kantstraße 79 in Berlin Charlottenburg, a listed ensemble consisting of a former courthouse and a women's prison was transformed, expanded and reprogrammed by Grüntuch Ernst Architekten. Under family-run management, the former courthouse came to life as a space for art and culture: Amtsalon. Wilmina Hotel and its restaurant, Lovis, welcome their guests to the former prison, sheltered by lush gardens and interflowing courtyards.