10 March 2021
Wythe Hotel select Mews to deliver unrivalled guest experiences through technology
Historic New York hotel choose Mews PMS to future-proof operations
[New York & Prague - 10th of March 2021] - Mews, the leading cloud-based property management system (PMS), has been chosen by the Wythe Hotel, an independent boutique hotel in New York, as the PMS to transform their hotel operations. With 70 rooms and a discerning customer base, the Wythe Hotel requires a technology partner like Mews to align with their vision of innovation so that they can deliver experiences to guests like no other.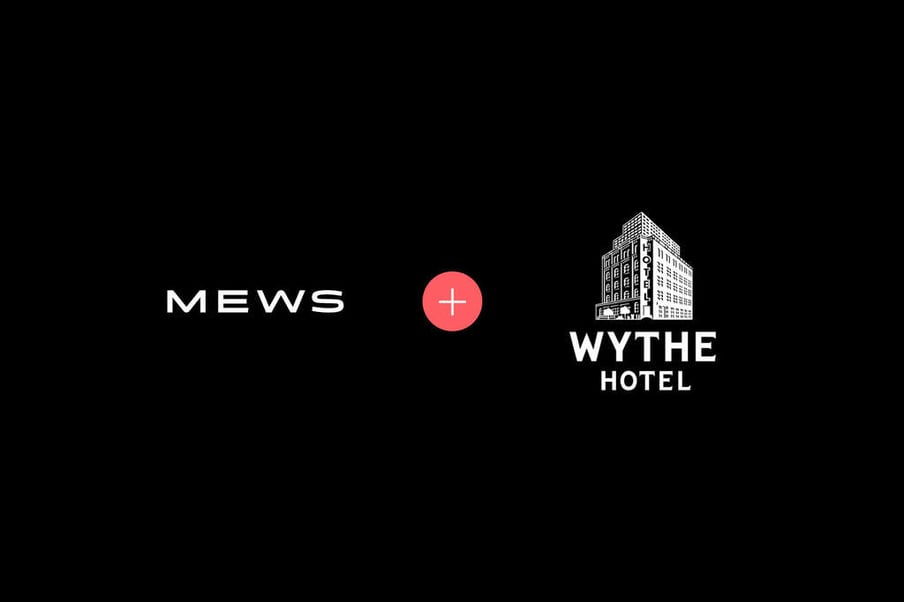 "Mews offers an intuitive, smart PMS." Says Peter Lawrence, Owner of Wythe Hotel. "It is written in a language that my team understands without needing days of training, and while Property Management Systems have been around for a long time, MEWS is the first to embrace an open model that allows me to build the right combination of services and interfaces for my property. It keeps me competing with the big brands by offering the same level of technology while protecting and enhancing our personal approach to hospitality."
Located in the heart of Williamsburg, Brooklyn, the converted factory with views overlooking Manhattan has become synonymous with rethinking the way space can be used beyond just a hotel night. For example, by offering remote workers a safe space to be productive away from their apartments during the disruption of the pandemic - an indicator of how working life has irreversibly been disrupted.
"What we love about the Wythe Hotel is our alignment in vision for the hospitality industry," said Richard Valtr, Founder of Mews." That vision is grounded in the idea that this industry will be completely transformed in the way that we service guests and use our spaces to generate new revenue streams."
The Wythe Hotel will be using Mews Guest Journey to provide connected journeys for connected guests, as well as Mews Terminals to simplify payment processes. Additionally, via the Mews Marketplace, the Wythe Hotel will connect to integrations including Siteminder, Revinate, ALICE, Sage and Vision to benefit from best-in-class hospitality tech.
About Mews
Mews is a leading platform for the new era of hospitality. Over 3000 properties in 70 countries are powered by Mews. The Mews Hospitality Cloud is designed to streamline operations for modern hoteliers, transform the guest experience and create more profitable businesses. Customers include Accor, Generator-Freehand, Nordic Choice Hotels, The Social Hub, Life House and Les Airelles. Mews has been named the World's Best Independent Hotel PMS Solutions Provider by World Travel Tech Awards (2022) and won Best Place to Work in Hotel Tech (2021, 2022) from Hotel Tech Report. Mews has offices in Europe, the United States and Australia. Learn more at www.mews.com