14 March 2023
Bob W chooses Mews to fuel its ambitious European expansion plans
The short-stay apartment brand already has properties across five countries and benefits from Mews' flexibility and connectivity.
[PRAGUE / ZURICH – 14th of March] Mews, a leader in hospitality technology, has been selected by Bob W to power its portfolio of stylish serviced apartments across Europe.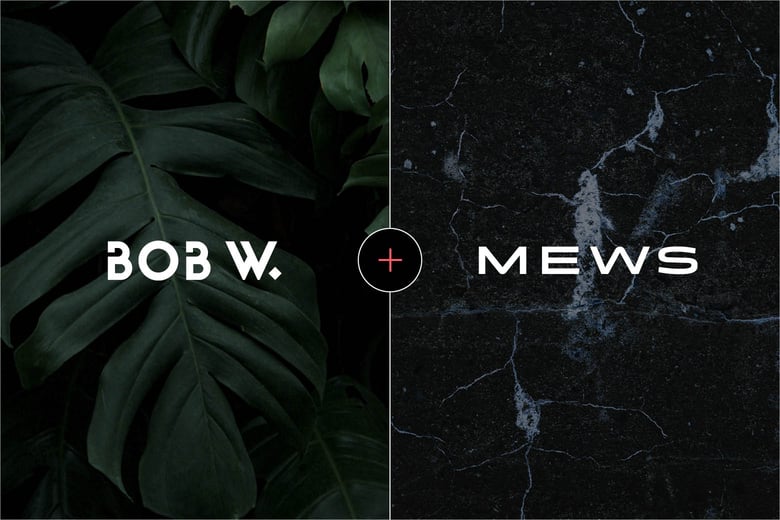 Bob W, which stands for 'best of both worlds', cater to the urban traveler with stays that blend the amenities and convenience of apartments with a high level of standardized service found in hotels, all integrated seamlessly and sustainably into the local community.
"One of the key reasons for choosing Mews was its flexibility," said Aleksi Seppo, Director of Growth for Bob W. "What Mews does is allow us to run one small property of apartments simply and effectively, while also being the right tool for us to run 20 to 100 properties with 2,200 apartments."
"Bob W is quickly making a name for itself across Europe as one of the leaders in modern hospitality, so we're really pleased to help provide their guests with remarkable experiences," said Matt Welle, Mews CEO. "They're the perfect example of how technology can add to the guests' stay, while empowering their teams to work more efficiently."
Connectivity was another key factor in the decision to choose Mews, with some properties connected to as many as 20 integrations, via the Mews Marketplace. In addition to these fast, two-way integrations with key hotel tech like SiteMinder and Breezeway, Bob W uses the Mews Open API to connect their bespoke guest profile management software, Houston, and pull guest data directly from Mews Operations.
The short-stay apartment brand is already active in multiple locations across the UK, Spain, Italy, Finland, and Estonia, with new openings already planned in Norway, Netherlands, Germany and Greece.
About Mews
Mews is a leading platform for the new era of hospitality. Over 3,000 properties in 70 countries are powered by Mews. The Mews Hospitality Cloud is designed to streamline operations for modern hoteliers, transform the guest experience and create more profitable businesses. Customers include Accor, Generator-Freehand, Nordic Choice Hotels, The Social Hub, Life House and Airelles. Mews has been named the World's Best Independent Hotel PMS Provider by World Travel Tech Awards (2022) and Best Place to Work in Hotel Tech (2021, 2022) by Hotel Tech Report. The company has offices in Europe, the United States and Australia.
About Bob W
Bob's exceptionally cool short-stay accommodation caters to the 21st-century traveller who wants it all: the consistent quality of a hotel and the authentic flair and affordability of a short-stay rental. We combine the best of both worlds in our tech-powered and sustainably operated properties in Europe's most interesting neighbourhoods.
Backed by Europe's top venture capitalists, family offices and entrepreneurs including ByFounders, IDC Ventures, Elevator ventures, Verve VC, NREP, Tesi, Wolt-cofounder Miki Kuusi and Supercell-cofounder Ilkka Paananen, we're building the technology to give every guest a local, contactless five-star experience at scale. We operate in 4 markets in Europe today with rapid expansion secured across the continent.
For Bob W press pack, images, assets and more visit https://bobw.co/press