30 May 2023
Mews announces successful completion of SOC 2® Type 2 examination, proving its commitment to data security
Mews is awarded SOC 2® Type 2, the industry gold standard for assessing the security of data processing services.
[PRAGUE – 30th of May] Mews, the hospitality technology leader and innovator, completed its SOC 2® Type 2 examination to help meet its users' security needs and get an objective evaluation of the effectiveness of controls.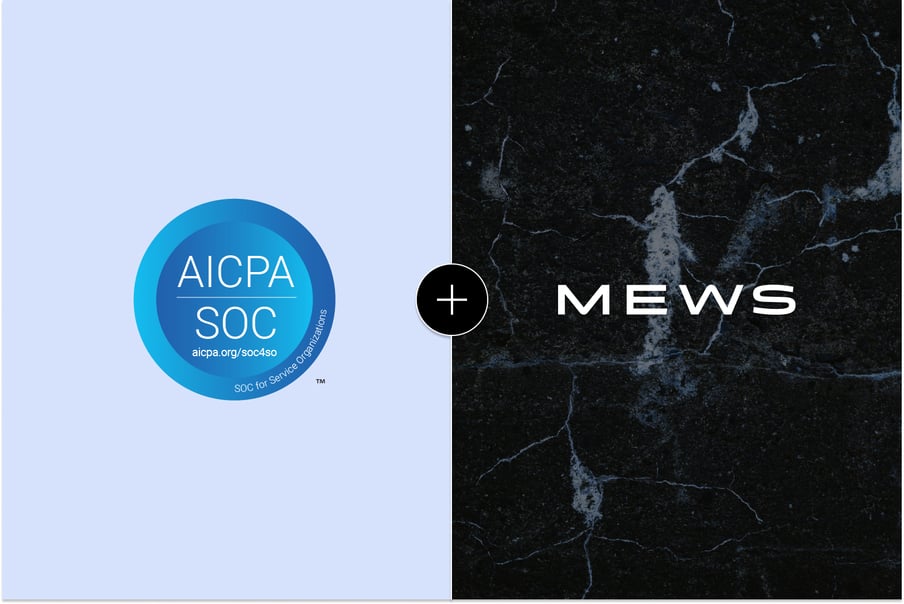 The SOC 2® Type 2 Examination is a detailed examination of design suitability and operating effectiveness for the controls implemented around the information and system security. The examination reflects the third-party testing results of Mews' security controls against the Trust Services Criteria published by the American Institute of Certified Public Accountants (AICPA).
"In the world of hospitality, data security is critically important. We designed Mews to have the highest degree of safety and confidentiality, and we're deeply proud to be among the few PMS providers to have passed this rigorous test ", said Richard Valtr, Founder of Mews. "Our technology empowers properties to securely handle guest data and process real-time payments, all while minimizing potential threats."
The successful completion of the SOC 2® Type 2 examination further strengthens the growth strategy for Mews in North America, more specifically the enterprise segment in the US market.
"With this, Mews is entering a new stage of maturity. We're unlocking new possibilities in North America and delivering industry-leading technology to modern hoteliers and their guests," said Michael Wesner, Chief Commercial Officer at Mews. "The data security of our customers is a point of trust that Mews will continue to protect as we grow our platform and client base."
It comes at the same time as Mews tripled their North American business with the acquisition of Hotello.
About Mews
Mews is a leading platform for the new era of hospitality. Over 3,000 properties in 70 countries are powered by Mews. The Mews Hospitality Cloud is designed to streamline operations for modern hoteliers, transform the guest experience and create more profitable businesses. Customers include Accor, Generator-Freehand, Nordic Choice Hotels, The Social Hub, Life House and Airelles. Mews has been named the World's Best Independent Hotel PMS Provider by World Travel Tech Awards (2022) and Best Place to Work in Hotel Tech (2021, 2022) by Hotel Tech Report. The company has offices in Europe, the United States and Australia.