17 August 2023
Mews powers Got City Center Hotels to outstanding results through smart automation and a custom tech stack
The Swedish hotel group saw a 55% rise in RevPAR and a 10%+ booking engine conversion rate through Mews' innovative, cloud-native platform.
[PRAGUE, 17th of August] – Mews, the industry-leading hospitality cloud, has empowered Got City Center Hotels (GCCH) to sustained success with impressive performance across revenue, operational efficiency and the guest journey.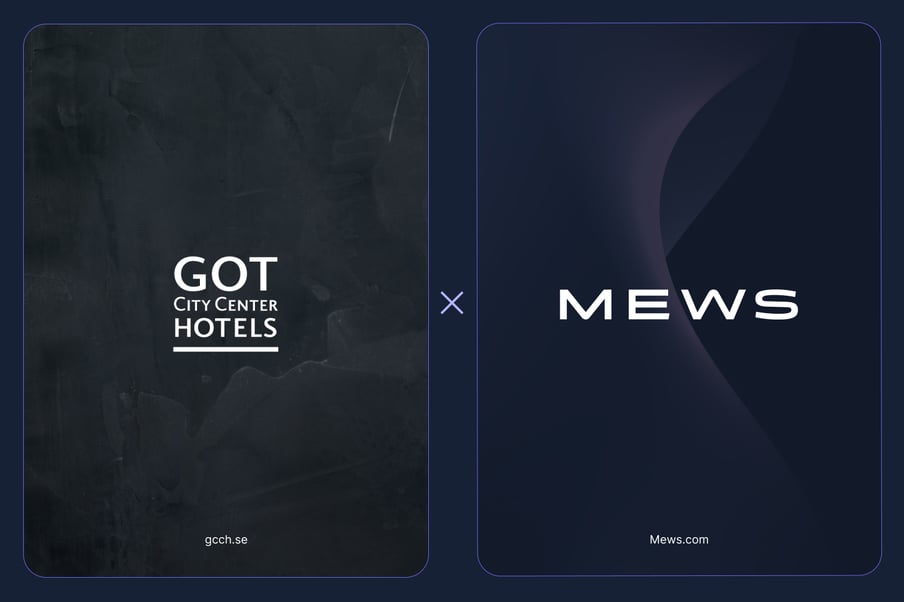 GCCH operates several hotels in Sweden, from small, family-run hotels to properties that are part of the international Best Western brand. Eight of their hotels are currently live on Mews, with further properties opening soon in Stockholm and Trelleborg.
"Mews has really helped to transform the way we operate. It's very intuitive to work with and saves our team so much time," said Henric Hannerfalk, CEO of Got City Center Hotels. "All of our hotels are different, and Mews allows us to build our ideal tech stack for each location."
Mews played a significant role in boosting GCCH's year-on-year RevPAR by 55% from 2021 to 2022. This was aided by a booking engine conversation rate over three times the industry average, with numbers as high as 10.3% at some of their hotels. Direct bookings also have a higher average booking value (7%) and a higher online check-in ratio (39%) compared to OTA reservations.
"I love it when hoteliers embrace modern hotel tech, because impressive results like these typically follow," said Matt Welle, Mews CEO. "GCCH is a great example of how perfecting operational efficiency also leads to an improved bottom line and happier guests."
Mews is also assisting in building and connecting a number of new integrations for GCCH, which will help to better tailor their technology ecosystem to their business needs.
Learn more about Got City Center Hotels is using Mews here.
About Mews
Mews is the leading platform for the new era of hospitality. Over 3,500 properties across more than 80 countries are powered by Mews. Mews Hospitality Cloud is designed to streamline operations for modern hoteliers, transform the guest experience and create more profitable businesses. Customers include Accor, Generator-Freehand, Nordic Choice Hotels, The Social Hub, Life House and Airelles, as well as hostel groups such as YHA Australia, Clink Hostels and Wombat's Hostels. Mews has been named the World's Best Independent Hotel PMS Provider by World Travel Tech Awards (2022) and Best Place to Work in Hotel Tech (2021, 2022) by Hotel Tech Report. The company has offices in Europe, the United States and Australia.
About Got City Center Hotels
Got City Center Hotels is a hotel group headquartered in Gothenburg. Founded in 1999, the group has a total of 10 hotels in operation or in pipeline, as well as restaurants and bars in several locations in Sweden.