22 August 2023
Mews exceeds 750 Benelux customers, fueling the region's hospitality modernization

As the PMS of choice for numerous hotel chains and independent properties, Mews is expanding its presence in the Benelux region faster than ever.


[AMSTERDAM – 22nd of August 2023] Mews, the industry-leading hospitality cloud, announced its Benelux (Belgium, Netherlands and Luxembourg) customer base has now exceeded 750 customers. This further builds on the momentum of its strategic growth, with a 116% company revenue increase, headcount growth of 55%, and the opening of a new office in the heart of Amsterdam.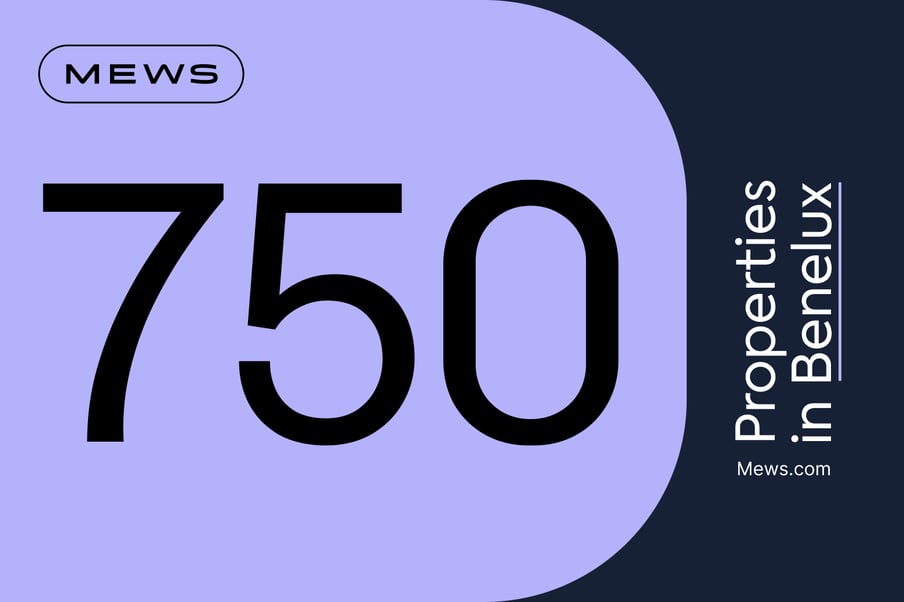 "Growing our Benelux portfolio to over 750 customers is a result of our team's hard work, continuous innovation and strong partnerships," said Richard Valtr, Mews Founder. "This is such an exciting moment in our journey, as a growing number of hoteliers unlock the power of a modern hospitality cloud to achieve remarkable results."
The extensive list of Mews customers in the Benelux region boasts household names such as WIN Hotels, The Social Hub, Eden Hotels and Bilderberg Hotels. These international chains, serviced apartments and family-owned hotel groups rely on Mews Hospitality Cloud for an ecosystem of hospitality solutions that maximize revenue and enhance the guest experience.
Since switching to Mews, The Dylan Amsterdam, a privately owned five-star boutique hotel, saved huge amounts of time, went paperless, and transformed their check-in process. "Being green is something that I know Mews stands for, and we're a Green Globe hotel, so that works perfectly. You don't have to print out anything anymore, not for payments or reservations – everything is in the cloud," said Carol Domacassé, Reservations Manager at The Dylan Amsterdam.
"This was one of the first markets that fully embraced the innovation we have to offer. Today, one in five bedrooms in The Netherlands is managed through Mews," said Matt Welle, Mews CEO. "Through our visionary approach and the ability to connect with hospitality's best integrations, Mews has helped hoteliers in the Benelux region build a scalable platform that can deliver extraordinary results in the new era of hospitality."
Mews is also expanding its presence at regional hospitality events, with their next appearance scheduled for Horeca Expo in Gent from 19th to 22nd November. Keep an eye on the Mews events page for details on upcoming appearances where you can meet the team to discuss how Mews can help properties in the Benelux region excel and create remarkable guest experiences.
About Mews
Mews is the leading platform for the new era of hospitality. Over 3,500 properties across more than 80 countries are powered by Mews. Mews Hospitality Cloud is designed to streamline operations for modern hoteliers, transform the guest experience and create more profitable businesses. Customers include Accor, Generator-Freehand, Nordic Choice Hotels, The Social Hub, Life House and Airelles, as well as hostel groups such as YHA Australia, Clink Hostels and Wombat's Hostels. Mews has been named the World's Best Independent Hotel PMS Provider by World Travel Tech Awards (2022) and Best Place to Work in Hotel Tech (2021, 2022) by Hotel Tech Report. The company has offices in Europe, the United States and Australia.