The Mews Blog > The 15 places we'd most like to visit in 2021
Let's face it: it hasn't exactly been a brilliant last 12 months. But while the world has changed, our innate desire to travel remains undiminished. There still exists a planet full of wonder and diversity, of delicate cherry blossoms and dazzling neon strips, of lush jungle and old cobbled streets.
At its best, the hospitality industry allows us to explore these unique locations. It inspires us to dream. So we asked the fine people of Mews what their travel dreams are for 2021. Because in the wise words of Andy Dufresne in The Shawshank Redemption, "hope is a good thing, maybe the best of things, and no good thing ever dies."
Without further ado, here are some of the top places we hope to visit in the near future – hopefully they inspire some travels of your own.
---
1. Japan
The land of the rising sun is the most popular destination on our list, in large part thanks to its diversity. We all know about the cherry blossoms in spring, but there's also the disorientating buzz of Tokyo's Akihabara district, also known as Electric Town.
Adam, our Sales Director down under, says: "Walking down the main street in Akihabara, you're drawn in by the arcades that are like no other in the world. The buildings have multiple floors and you become lost wanting to try every game even if it's not in English. You can spend hours there."
Ilde, our Senior Director in Global Customer Success is drawn to other elements of Japan: "The coexistence of the old and the new is amazing: ancestral traditions in a modern society, it's traditional architecture co-living with some of the most modern buildings in vibrant cities, the culture of service and, of course, the delicious Japanese cuisine!
"They're already solid reasons to visit Japan, but another important one for me is visiting the Hombu Dojo. The Hombu Dojo is the HQ of Aikikai Foundation, the place where Aikido (Japanese Martial Art) was born, and it's a must for any Aikido practitioner, so a must for me."
Where to stay: Wayfarer Hotel Kyoto Shijo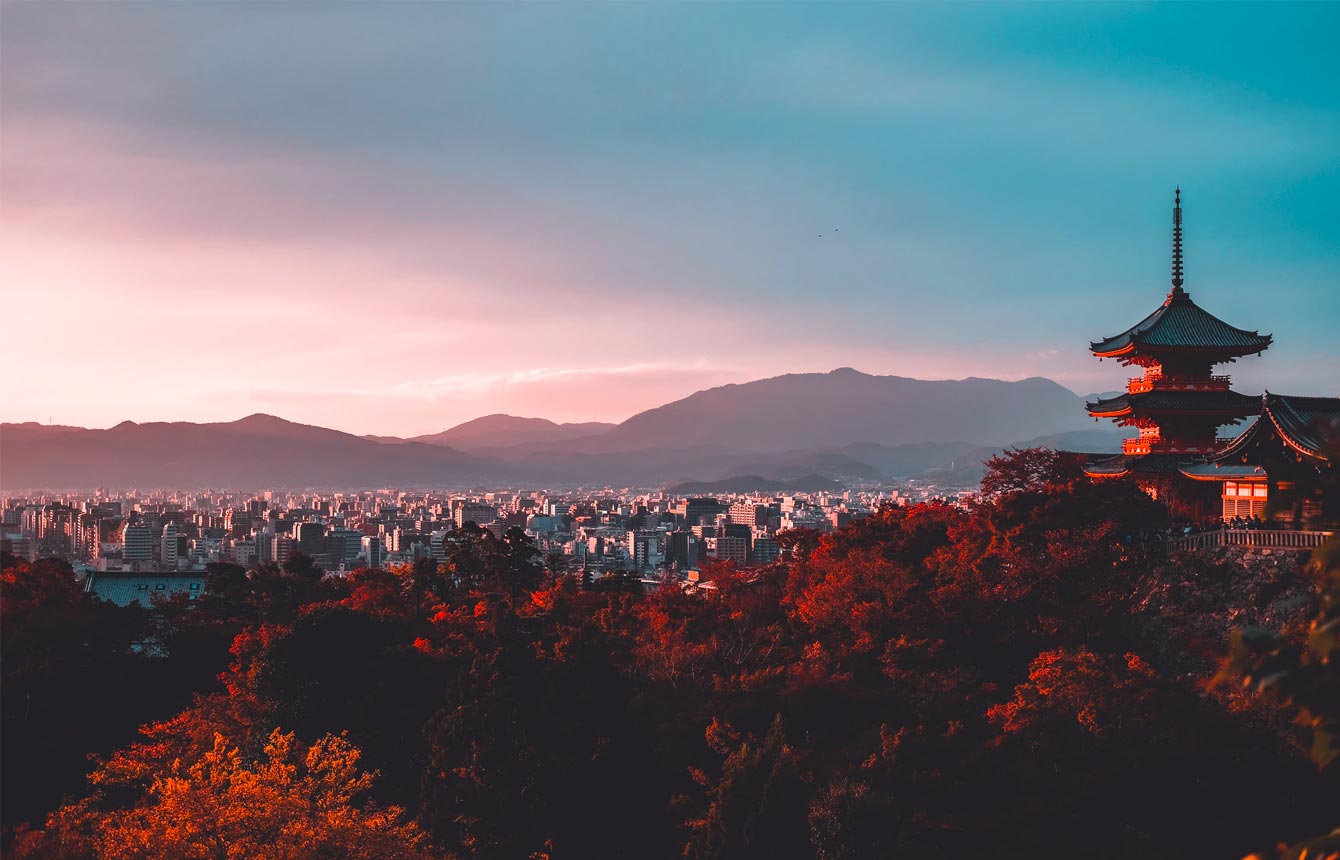 2. Tuscany, Italy
Ah, la dolce vita. The graceful rolling hills, the sprawling vineyards, the tall rows of cypress trees that trace winding roads to isolated roman villas. Anyone who's been to Tuscany knows the intoxicating sweetness of its picturesque views and long summer days.
For George, Mews Director of Communications, it's his dream destination. "I've wanted to go to Italy for a couple of years now, and with a six-month-old it seems like the perfect place to get to easily. In Tuscany you can pretty much go to any restaurant in any village and be blown away by the food and views. I can picture it clearly: the evening's pink sky, skin slightly tight from a day in the sun, a lit BBQ, and UNO cards are about to be dealt."
Where to stay: Monteverdi Tuscany
3. New Zealand
Don't get us wrong, there are a thousand great reasons to visit New Zealand, from snow-capped mountain ranges to crystal-clear lakes. But one of the great reasons to travel is to connect with people you know and love, and Mewsers Ria and Linda both have friends or family amongst the Kiwis.
Linda: "My brother lives there and I haven't seen him years. I've traveled around the North Island and I want to go back to travel around the South Island, because I've never seen anything more amazing in my life." If that's not a strong endorsement, we don't know what is.
Where to stay: Rainforest Retreat or Trinity Wharf Tauranga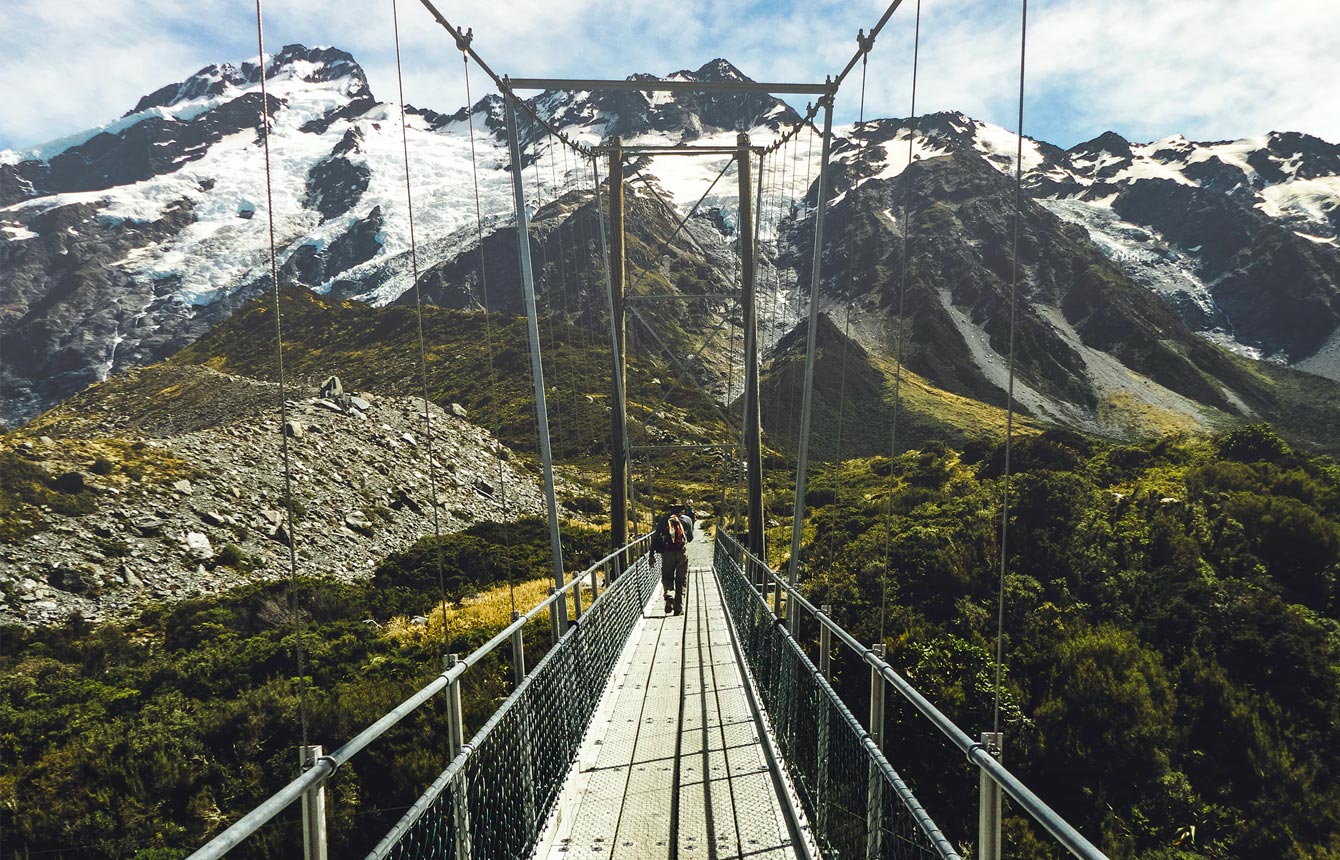 4. Crete, Greece
Ancient ruins born again every day in the sea-swept air of the sparkling Mediterranean. Golden breaches and seafood fresh from the morning's catch. Humans have been living in Crete for over 130,000 years, and it's easy to understand why. Greece's largest island is home to some truly beautiful towns and landscapes, and that's before we even mention the sunsets.
Sabina, our People Operations Manager, has a particular spot she loves to go: "Milia Mountain Retreat is my European happy place – I want to go back sooo badly! Cretan mountains, fresh air from the sea, no wi-fi, a private apartment that was once a medieval house (how cool is that?!), amazing views, and delicious food and coffee." Okay, we're sold.
Where to stay: Milia Mountain Retreat, obviously
5. New York, USA
There's probably not much we can tell you about New York that you don't already know. Even though it's been destroyed on film more often than any other city (aliens, natural disasters, a giant marshmallow man) it's one of the most visited destinations in the world.
Our Customer Support Supervisor, Wendy, has visited the US a lot, but still can't wait to go back. "My boyfriend and I love to travel. It's our passion, and we can't wait for the world to become open again. We've been to the US before and visited around 25 states, but we'd like to come back in 2021 and revisit the east coast, especially New York."
"In September 2021, it will be 20 years since 9/11, and I feel like it's important to remember what happened, pay tribute, and show respect to those who survived and those who helped in the most difficult of moments. I was fortunate and didn't lose any friends or family, but I will always remember that day, and I would love if we could be there to show our support to the less fortunate people, and our gratitude to those who helped."
Where to stay: CitizenM Hotel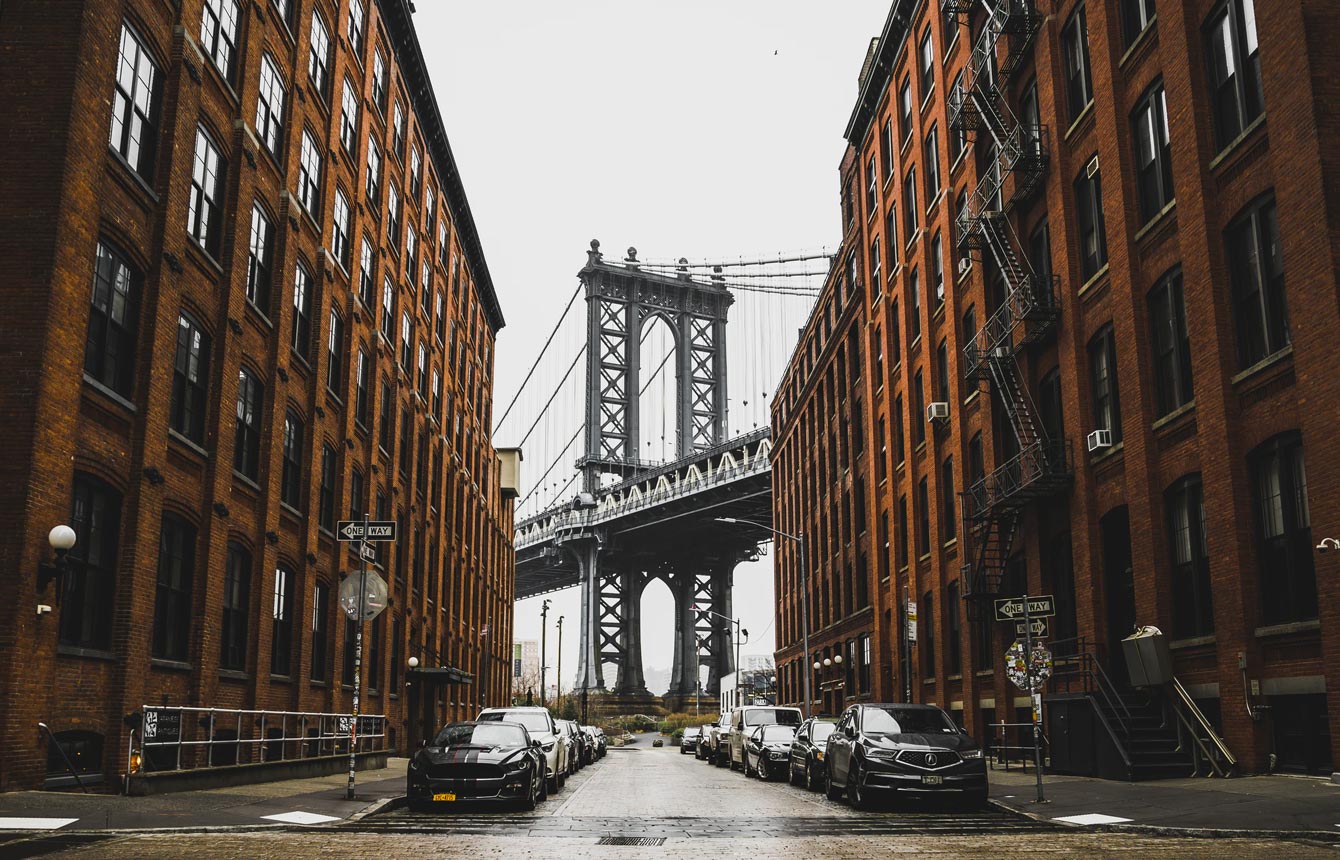 6. Thailand
Bangkok is the second most visited city in the world (after Hong Kong), but right now we're all about those picture-perfect Thai beaches and turquoise waters. Think of it: a cocktail in hand as you glide through the country's unforgettable archipelagos in a small boat, spotting colorful fish dart beneath the gently lapping sea.
Matt S works as a recruiter for Mews, but his easiest job would be recruiting any of us for a holiday in Thailand. His reasons are simple, but persuasive: "I have always been obsessed with Thai food and the beach, so why not combine the two? Honestly, I just googled beach huts in Thailand and found it looks great." Simple, but effective.
Customer Success Director Stefanie also has Thailand at the top her list. "I would love to go back to Thailand. You can stay in a treehouse and wake up to jungle noise. The nature there is amazing, and you can spot wild animals, wake up to monkeys climbing on the roof."
Where to stay: Rock and Tree House Resort or Lub d Koh Samui Chaweng Beach
7. Toronto, Canada
Toronto is one of the world's great modern cities. Dynamic, welcoming and exciting, you can get your fill of culture, sightseeing and great food without the daunting scale of somewhere like London. It sits on the edge of Lake Ontario, across the water from the impressive Niagara Falls, and beautiful Canadian landscape is within reach if you want to go exploring.
Jan, our Mews Community Manager, was supposed to go in 2020. "Obviously I couldn't go in the end, but I hope I'll have a chance in the near future... I had tickets to a Toronto Blue Jays baseball game, but it wasn't just for the game – it included a yoga session on the field right afterwards."
Where to stay: The Hazelton Hotel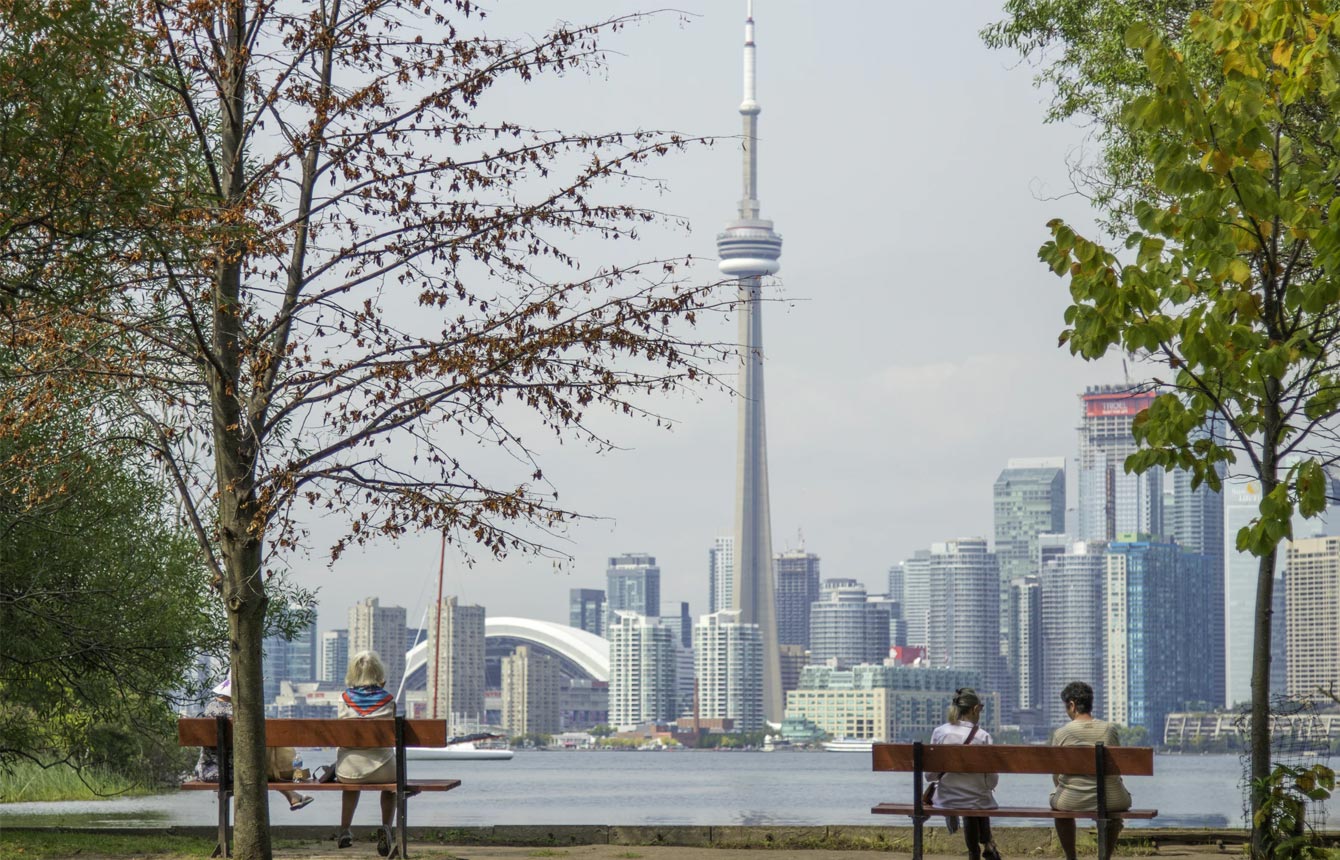 8. Southern States and the Carolinas, USA
When people think of visiting the US they often think of New York and California, but America is a huge place with so much to explore. Perhaps its most beguiling region is the Deep South, with its complex history, sticky summers, and famous hospitality. It's also the birthplace of music as we know it today, with jazz and blues inspiring and influencing almost every other modern genre.
"I've always been a huge fan of blues and country music so that geographical region appeals to me big time," said Mews Analyst and Researcher Péter. "After staying in one place for an entire year due to lockdowns, there are a lot of holidays and destinations to make up for – so why not chain them into one as part of a road trip? Watching a lot of westerns only added to my curiosity to discover the south side of the Land of Freedom."
Where to stay: Chattanooga Choo Choo
9. The Dolomites, Italy
The Dolomites are at the southeastern edge of the Alps, in the north of Italy. The 'Pale Mountains' are a UNESCO World Heritage Site, and for good reason – its distinctive dolomite rock carves through the crisp air like a majestic mountain wall, with more than twenty peaks that break the 3,000m barrier.
One of our Data Analysts, Markéta, has her heart set on a visit. "I'd love to do a road trip around the Dolomites and stay in places like Cortina D'Ampezzo and hike to Tre Cime de Lavadero [pictured]. The Alps are one of my favorite places to go. Last year I went to Mont Blanc and Chamonix and the mountains put me in an absolute Zen state. I feel the serenity there, my perspective shifts, and my batteries get recharged to 200%. Is there anything better than a refreshing drink on a sunny terrace after a hike, surrounded by impressive summits thousands of meters tall?" We say: no.
Where to stay: Chalet Vites Mountain Hotel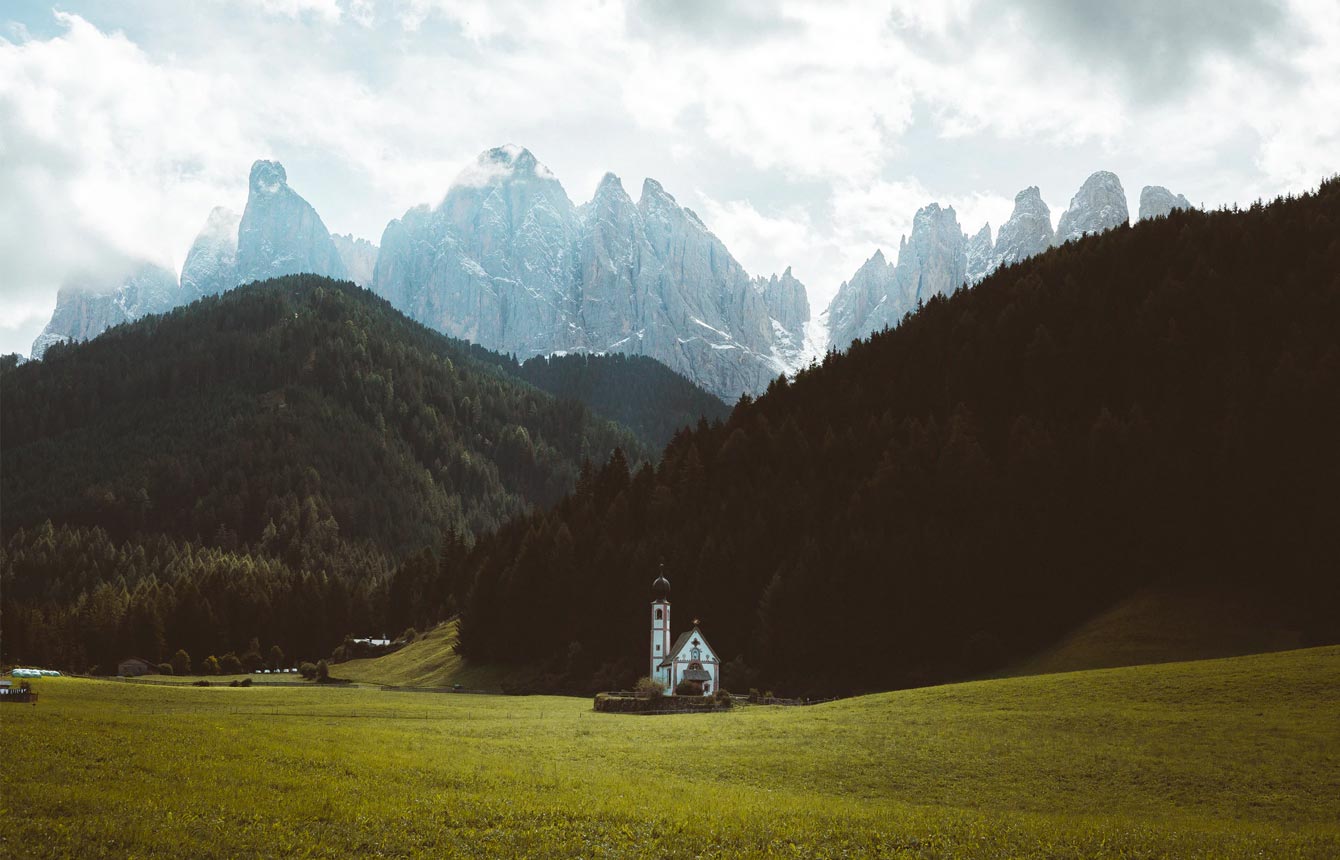 10. South Africa
Don't just take our word for it that South Africa is amazing. Here's what one of the all time greats, Nelson Mandela had to say: "South Africa is the most beautiful place on earth. Admittedly, I am biased but when you combine the natural beauty... and the fact that the region is a haven for Africa's most splendid wildlife... Then I think that we have been blessed with a truly wonderful land."
It's hard to argue with that. That's why it's Mews Director of Project Management, Ilse's, dream destination: "Nature, culture, climate, wildlife, food and people – South Africa has it all." We're in. Let's meet for a picnic at the top of Table Mountain.
Where to stay: Thaba Eco Hotel or Hi Monte Tsogo Sun
11. Las Vegas, USA
Vegas, baby. Look, it's been a long year. A few days in a city of bright lights, endless entertainment, and loose morals is just what some of us need right now. Sure, it's not for everyone, but even if it doesn't sound like your thing, there's an undeniable fascination in the absurdity of fully created worlds (be Egyptian pyramids, ancient Rome or the canals of Venice) in the middle of barren desert.
Dmytro is a Business Operations Executive with us in London, and a trip to Sin City is his pick for 2021. "I'd love to stay at Ceasars Palace – it's used in so many movies and basically acts as a postcard for Vegas. And yes, I wouldn't mind all the parties too..."
Where to stay: Caesars Palace, of course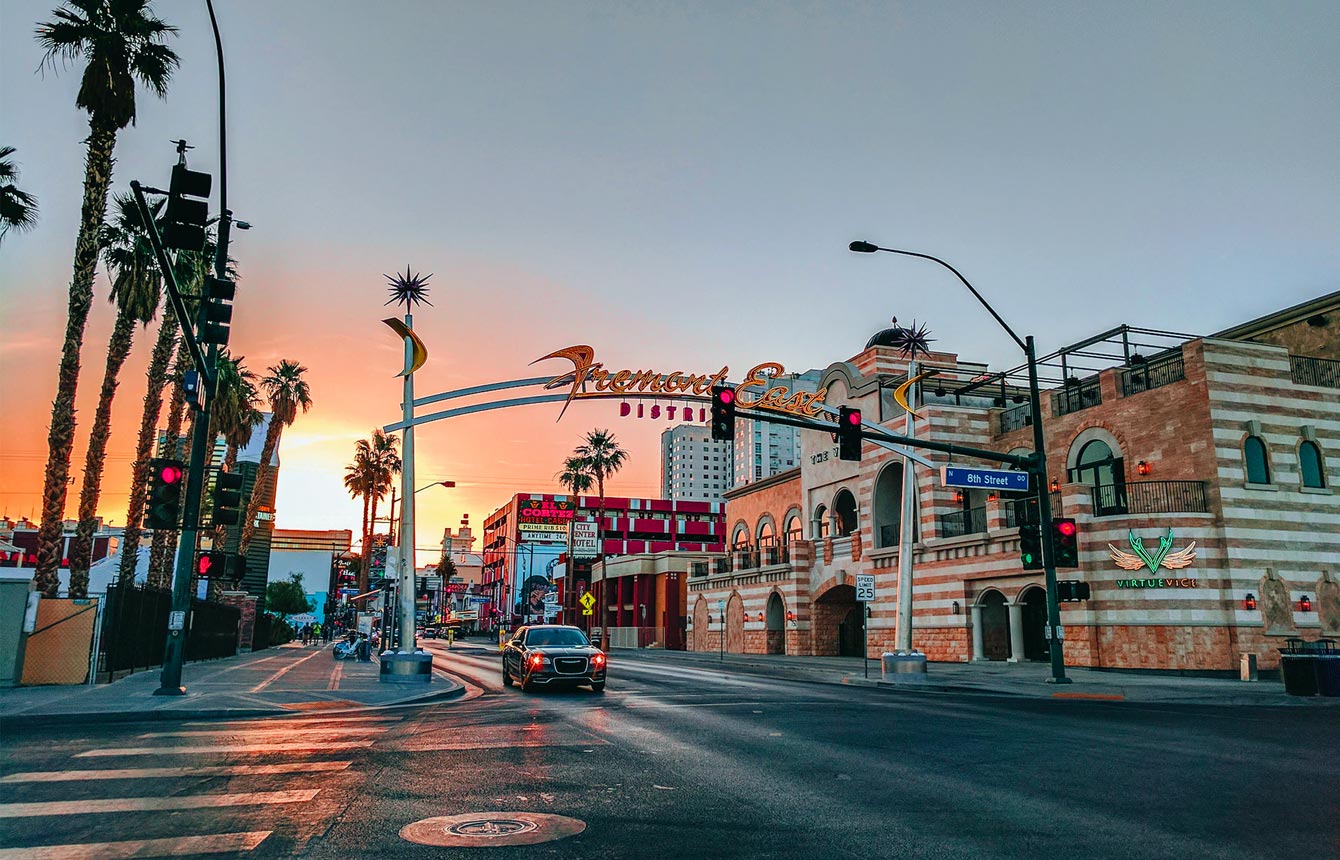 12. Sydney, Australia
Anyone who's been to Sydney instantly understands the appeal. It's an energetic, youthful city, packed with things to do and iconic landmarks. And yes, there are also the beaches. As well as the infamous Bondi Beach, there are less crowded spots only a short ferry ride away, such as Manly Beach and Curl Curl Beach (yes, that's its real name).
Jeki is an Implementation Executive, but what he'd most like to implement right now is a trip to Sydney. "I've always enjoyed the allure of Australia – its nice beaches, the potential for seclusion and the awesome bunch of people."
Where to stay: Song Hotel Sydney
13. Rio de Janeiro, Brazil
The way that the city of Rio cuts into the lush green mountains behind it looks like something from a picture book. It's a city defined as much by its topography as its vibrant culture, its iconic Copacabana and Ipanema beaches overlooked by the huge Christ the Redeemer statue atop Mount Corcovado.
Of course, it's also the people that make the city. There's the color of Carnaval, and the complexity of the favelas. In short, a unique blend of features that should put Rio near the top of everyone's to-do list. As one of our Sales Execs, Rosta said: "Rio is one of my dream destinations – it looks like a dream."
Where to stay: Rio Design Hotel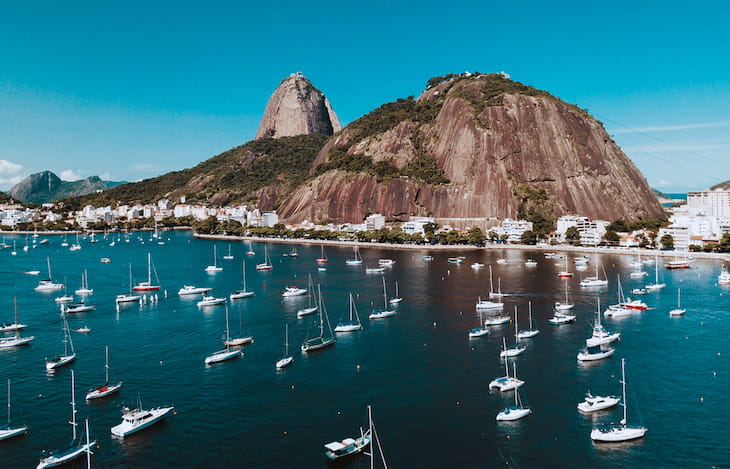 14. Whistler Mountain, Canada (or anywhere with snowy mountains)
There's something about vast snowy mountain ranges that inspires a kind of eternal, elemental awe. We had various entries for snow mountains, from Teodora's wish to be amongst the Swiss Alps to Piers' dream to snowboard down Whistler Mountain. But it's Hadley, Mews Director of Customer Success, that describes the lure of the mountains most poetically.
"As soon as we can travel again I want to head straight for the mountains. There's something special when you are surrounded by snow – it never gets truly dark at night because of the whiteness of the snow, and all the normal sounds and noises are absorbed, making it one of very few places where you can experience actual silence."
Where to stay: Summit Lodge Boutique Hotel
15. Sumatra, Indonesia
Last, but by no means least, is Sumatra, the sixth biggest island in the world. What makes it special is its nature and wildlife, with some of the world's most beautiful – and endangered – animals living amidst the tropical rainforest and volcanoes. Add an endless collection of world-class beaches and some stunning architecture and you've the perfect destination.
At least, that's the opinion of Senior Copywriter, Tom, i.e. the person writing this post. To quote myself: "I've wanted to go to Sumatra for as long as I can remember, largely because it's home to my two favorite animals: orangutans and tigers. My plan is to book an eco-tourism trip and see these beautiful creatures in the wild."
Where to stay: EcoTravel Cottages Bukit Lawang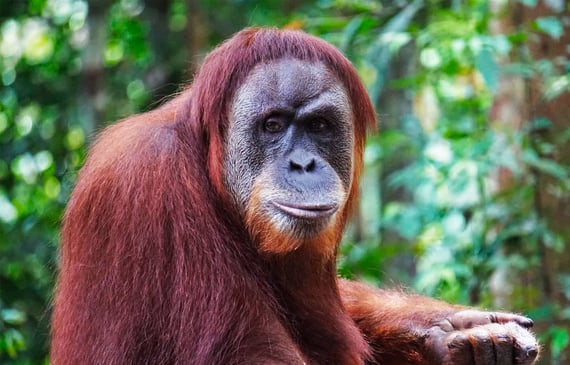 We had more entries than we could write about, so here's a quick roundup of all the other dream destinations that our team selected:
Athens, Greece
Copenhagen, Denmark
Dubrovnik, Croatia
Estes Park, Colorado
Iceland (to see the Northern Lights)
Mexico
Norway
Porto, Portugal
Scotland in the Summer (for the golf)
Sölden, Austria (for the skiing)
Hospitality hot takes straight to your inbox
Sign up to our monthly newsletter for industry insights, product news, partner updates and more.