The Mews Blog > What job positions can you find in the hotel industry?
The employees of hotels are one of the most important components in offering a stellar guest experience. The daily interactions a guest has with your staff can make or break their experience. That is why you must have a wide range of well-trained professionals who are able to cover all the needs that might arise from your guests. It can be said that the more unique the team you have, each offering distinct capacities, the more you can ensure that you can offer a one-of-a-kind stay at your structure.
In order for you to know what your staffing needs are, it's important to fully understand the different positions available in the industry in order to ensure that your hotel is covered. Let's get an idea of the different employees needed in the hospitality sector to offer the best experience possible.
A general overview of the different hotel positions and employees
The number of positions available at a hotel and the number of employees you will need vary from hotel to hotel, and depend on a lot of factors. Some variables could be the size of your structure, whether you have a restaurant, a bar, spa services, and the category of your hotel. For example, a luxury structure will need to guarantee a higher ratio of staff to beds available at the hotel in order to offer a top-notch level of service, and ensure there is always someone available to tend to the guest's needs.
Other factors may be the style of operations you want to establish. In a small boutique structure, you might decide to have a free-style operation where all your staff does everything. This gives the guest a sense of family where everyone works together to shape the experience. On the other hand, a chain hotel will need to have a clearly defined operational process in order to ensure that the same experience is being offered across all the brand's properties. Learn more about ten ways to improve the guest experience.
Now that we have an idea of the variables that affect the amount of positions you will need to cover, let's take a look one-by-one at the different job positions available in the hospitality industry, starting with management roles. There are different market conditions that will also affect how a structure is run and what positions are needed. Learn more about how job roles in hospitality are changing.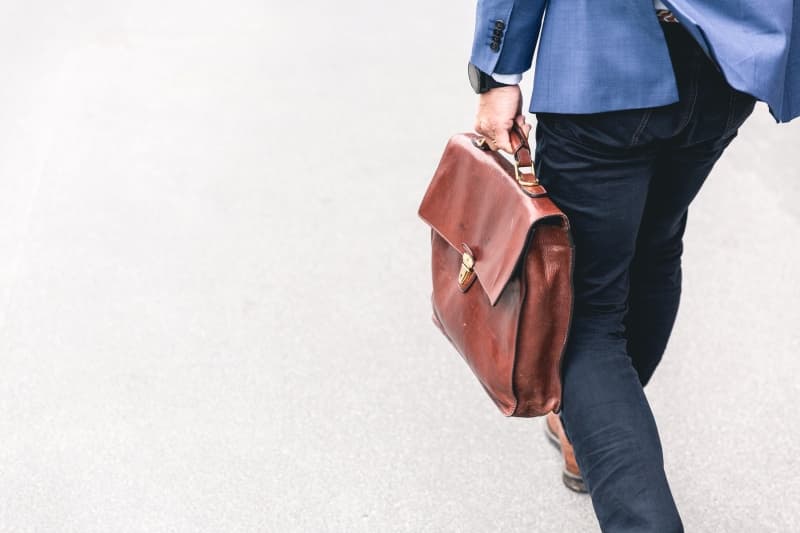 IT manager
Whether you have a large or small structure, the role of IT is fundamental and hospitality technology jobs in general are key. In a larger structure you will perhaps need a whole department to handle your IT needs, but in a smaller property, just having an IT manager will be sufficient. They manage the property's system, network and processes, as well as handling other needs such as cybersecurity, the booking system and more.
General manager
As the title suggests, the general manager is in charge of all aspects of the hotel's operations. They oversee the regular functioning of the hotel, handle more serious problems that could arise, and ensure that guests are happy. They will be in charge of bigger strategic decisions and yearly goals based on performance metrics.
Sales manager
Sometimes the sales role will be fulfilled directly by your marketing manager, the general manager or an assistant manager, but some structures still find this role necessary. The future of sales is changing due to much of this role being handled by online tour operators or booking agents, but a sales manager can undertake duties such as selling a hotel's products, events services and, of course, rooms.
Marketing manager
A marketing manager will be in charge of designing the yearly marketing strategy, which includes promotions for both B2B and B2C, the advertising budget, marketing channels, messaging and social media efforts. It's a very important role in order to ensure the success of your hotel.
Revenue manager
A revenue manager is another key role in the hospitality industry – their goal is to optimize revenue by selling the right room at the right price to the right guest. By aligning these "rights" and taking a strategic approach to revenue management, a hotel will be able to sell rooms year-round at the best price possible, thereby getting the most revenue per available room. Revenue managers will also decide which channels are getting which prices as part of their strategic plan.
Human resource manager
This is a very important role as they will be in charge of fulfilling staffing needs and ensuring that they get the best person available for the role. They are also in charge of designing training and helping managers to manage staff and improve their productivity. They may also be in charge of handling interpersonal problems that might arise.
Now that we've looked at some of the most important roles in management in hospitality, let's take a look at other important jobs that are crucial to the proper functioning of your structurel.
Front desk
The front desk or the reception are the face of your business and are also an important part of generating a good first impression, and are therefore some of the most important employees of hotels. They are the ones who receive guests upon arrival, handle check-ins and check-outs, general customer service, and will often be in charge of answering phone inquiries. Depending on the size of the structure, there may be various front desk staff, as well as a reservation manager who will be in charge of handling all reservation requests and cancellations.
Concierge
A concierge staff is not always necessary as oftentimes the front desk will handle concierge duties, however, in a luxury property, this figure helps with making restaurant reservations, booking tours, helping guests with transportation needs, as well as handling a range of questions and needs from guests.
Housekeeping
Don't underestimate the importance of having a good housekeeping staff; they are key employees of hotels as they are in charge of keeping the structure clean. They clean the common areas daily, as well as the guest rooms, and handle requests for more towels and pillows, etc., do laundry, and handle the overall cleanliness. They are a key role in order to ensure positive first impressions.
Conclusion
As we've seen in this article, the number of employees of hotels will vary based on the size and category of the structure. We've looked at different roles in management, daily operations and general staff that are fundamental to a smooth operation. By ensuring you have your staffing needs met with the best candidates possible, you are one step closer to offering an unforgettable guest experience that will turn one-time guests into loyal customers.

Author
Eva has over a decade of international experience in marketing, communication, events and digital marketing. When she's not at work, she's probably surfing, dancing, or exploring the world.
Hospitality hot takes straight to your inbox
Sign up to our monthly newsletter for industry insights, product news, partner updates and more.