We keep seeing housekeepers laboriously grafting through tasks scribbled on clipboards and loose pieces of paper. It's pretty shocking... and wasteful...
Excellent housekeeping is all important for guest satisfaction. According to a survey commissioned by cleaning products brand CLR and conducted by TNS, 86 per cent of hotel guests cited cleanliness as the top criteria they look for when reading online hotel or holiday rental reviews. The survey also revealed that eight out of ten guests would rather give up internet access for the duration of their stay than stay in a dirty property.
The room2 Southampton is one of Laminton's Group's 'hometel' properties, which takes all the comforts and flexibility of the home and combines it with the best bits of a hotel to create accommodation for travellers that is a home away from home.
Watch Michelle, room2 House Manager brag about how Mews is transforming their housekeeping and maintenance operations:
"I really like the tasks on the Mews dashboard. It's quick, simple and easy to look at. You always know exactly how many people are left to check-in and check-out and how many people are still in their rooms upstairs still at two o'clock. That's always quite useful."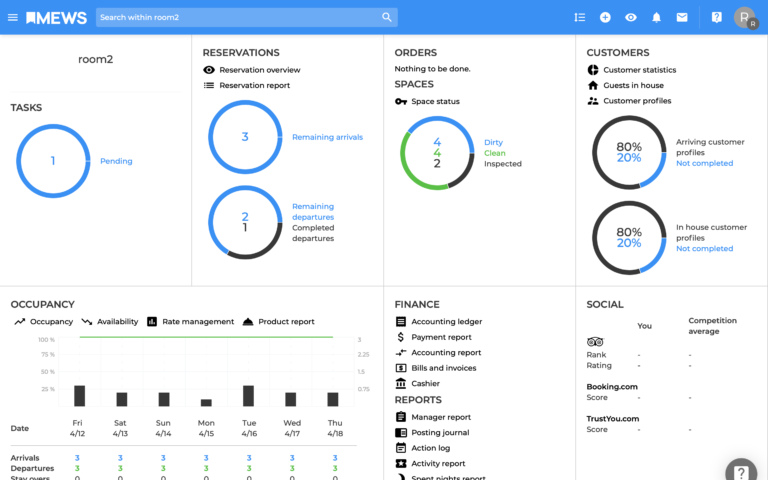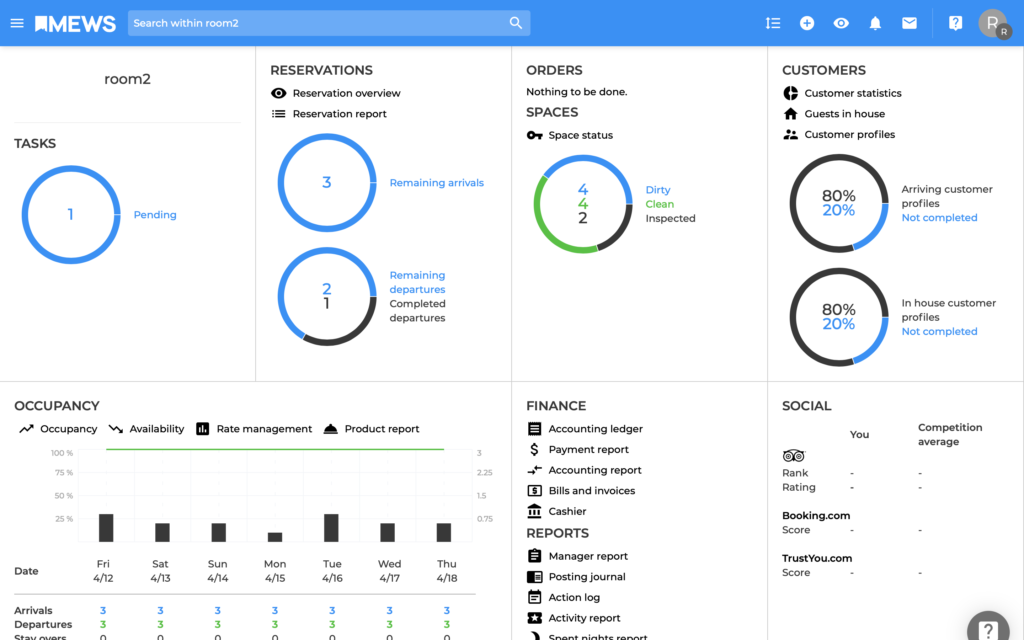 "Using Mews for the Housekeeping team and at this property has been absolutely second to none. Our housekeeping use Mews every single day, every single minute. So it can be anything from them checking a room, ticking it off as clean, which gives a live feed straight to our Housekeeping Manager who can then go and inspect the room. This for us is really helpful because it's live information updated as soon as they hit a button."
"We use the task feature to log all of our maintenance issues. So we've got a category with maintenance, meaning anything that happens in the property, no one in the housekeeping team needs to come downstairs and say to us, 'Oh, you know, there's something wrong with the tap in one of the rooms'. They can simply log it in their task and that again, live feeds downstairs. It means that whenever our maintenance guy comes in, he can just pick up the task lists and he can start to close them off."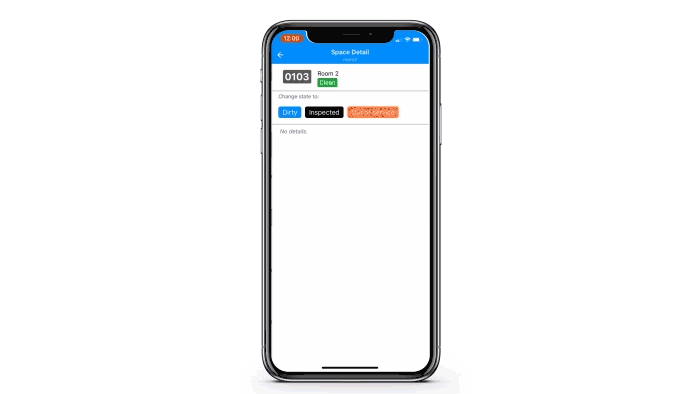 ---
One more thing...did you miss our new (and free) kiosk?
The days of queues at check-in are over! Unbelievable but true, thanks to the Mews Operator, our simple and guest-centric app that you can run on your own device. Check out how room2 are using it: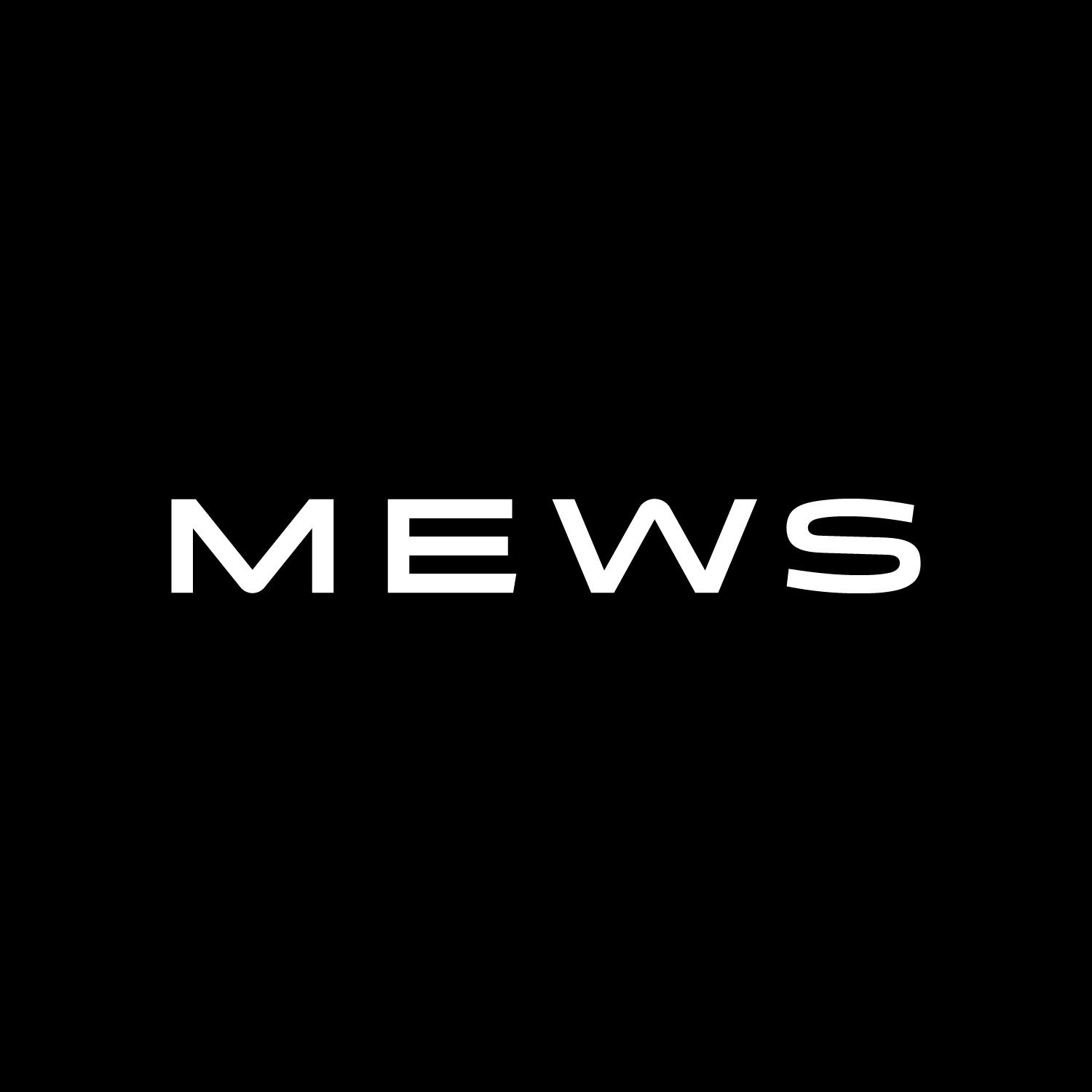 Check in with the latest in hospitality
Sign up to our monthly newsletter for industry insights, product news, partner offers and more.