The Mews Blog > 10 best measures and practices for online payments in hotels
There is a lot to consider for online payment security methods in hotels in order to avoid security risks and data breaches.
Some best practices that you can keep in mind in order to reduce the risks associated with digital payments are two-factor authentication, regularly changing passwords, data encryption, payment tokenization, and above all, ensuring that your staff is properly trained in the safe management of online data.
These best practices are only a few of the many, and in this article we'll look in detail at some of the other best practices, as well as the importance of implementing a security strategy for online payments in order to keep your guests safe, to safeguard your hotel's reputation, and to boost retention rates.
Why are security best practices important for online payments?
Due to the amount of sensitive data that hotels manage on a regular basis, the hospitality industry can be an easy target for hackers. This is why it's important to have a security protocol in place and implement the best practices that we will discuss in more detail below.
Secure payment processing ensures that payments can be safely transferred, and that client data and other sensitive information is protected against fraud and any possible security breaches. Fraud not only puts your hotel's reputation on the line and leads to loss of trust, but it also costs you money with chargeback fees.
Many of the best hotel payment processing tools come with security measures already in place. This is why it is a great idea to know about the features that are important to look for in a hotel payment processing tool, as well as the best practices that are worth implementing for online payment security methods.
The best security methods and measures for online payments in hotels
Now that we've looked at the importance of having best practices in mind for online payments, let's take a look one by one at the best security methods and measures for online payments in hotels. You can also read more about how to protect your hotel against security breaches.
1. Two-factor authentication
Nowadays, with online payments, most people are used to two-factor authentication. That is to say that when guests go to book a room, they might receive a text message with a one-time password, or they might have to provide another form of identification in order to confirm payment.
One-time passwords are not only safer, but they are also an excellent way of fraud control.
Two-factor authentication is a great way of protecting against unauthorized use of your guest's payment method of choice.
2. 3D Secure
3D Secure authentication is a way of protecting your hotel from fraud by preventing unauthorized users from charging a card. It does this by allowing your hotel, the card network, and the financial institutions to share information in order to authenticate the transaction.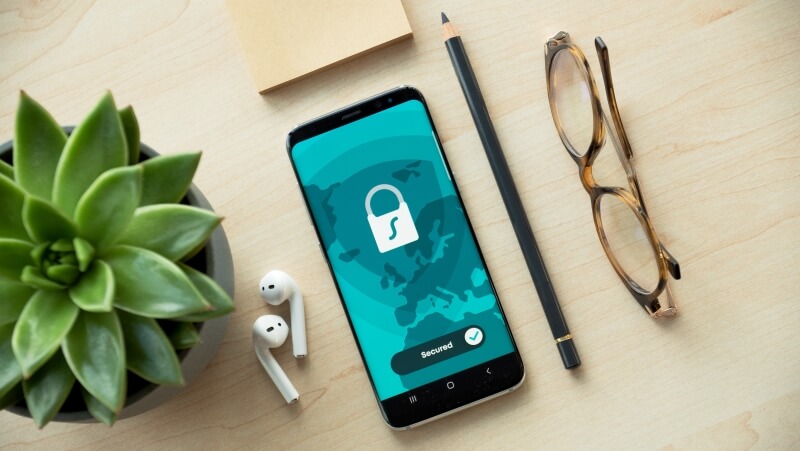 3. Make strong passwords mandatory
Nothing is easier for a hacker than common passwords like 12345 or your birthdate. This is why you should make sure that you require strong passwords, usually containing an upper case letter, a special symbol and no proper nouns for your payment processing or when guests register on your site to make a booking.
For your payment processing or guest registrations on your site, make sure they not only have a strong password but also that they have to change it regularly. This will help you protect your guests and their accounts.
4. Tokenization
Tokenization means that raw data is not stored on your payment processing tool. Instead, your guests' data is converted into a string of randomized numbers. This extra level of security protects your guests' data by ensuring that even if a hacker was to get hold of your data, the information would be unusable.
You may also like:
5. Train your staff
Training your staff is not only about improving operations, but also about ensuring that they are able to deal with any security problems that may arise when it comes to online payments.
By understanding the payment process, they are more readily able to identify fraud and to prevent it.
Training is about giving your staff the tools for identification, prevention and ultimately the solutions against potentially fraudulent activity.
6. PCI compliance
PCI (Payment Card Industry) compliance is critical because it is the regulatory board that sets the standards for safe electronic payments.
There are four different levels of business classification depending on the amount of transactions your hotel makes, which will often depend on the size of your hotel.
However, with the right payment tool, compliance will be taken care of for you.
7. Limit access of your payment system
One of the ways to keep payment data safe is to limit the use of payment tools to your hotel's IP address and only from company smartphones.
You can certainly protect your own network and your smartphones more easily than you can external networks, and by limiting the use of your own network, your hotel IT security officer has more control.
8. SSL encryption
Using SSL is a great way for protecting payment data.
You can tell if a site has SSL because it will either have a lock next to the URL or start with https:// instead of only http://. SSL ensures that the data is encrypted and authenticated when data is being shared across the internet.
9. End-to-end encryption
End-to-end encryption, on the other hand, is a way of encrypting sensitive data, preventing third parties from accessing the information.
In payment processing it does this by securing data on the payer's side and only allowing it to be decrypted on the payment processor's device (the recipient) and not in transit across the internet.
10. Constantly update your operating system
Nothing is more vulnerable for a hacker than having an operating system that is out-of-date.
Not regularly updating your system with security updates, leaves room for vulnerabilities. That being said, the right payment processing tool should incorporate automatic updates that will ensure better control of your payment security.
Conclusion
In this article, we've looked at the ten best practices for online payments in hotels and why they're important. By protecting your hotel from security breaches, you are also protecting your guests.
Loyalty starts with trust and by letting your guests know you are taking all the security measures possible to protect them and their payments, you are more likely to retain guests and maintain a strong reputation that will keep guests coming back.

Author
Eva has over a decade of international experience in marketing, communication, events and digital marketing. When she's not at work, she's probably surfing, dancing, or exploring the world.
Hospitality hot takes straight to your inbox
Sign up to our monthly newsletter for industry insights, product news, partner updates and more.