The Mews Blog > "Our entire operation has become more efficient" | Wayfarer Hotel Kyoto Shijo Testimonial
The Wayfarer Hotel Kyoto Shijo is the first hotel of the Wayfarer Hotels, which has big plans afoot to expand its Japanese presence in 2020. They were the first Mews hotel in Japan, as well as the first to have built an integration stack with Siteminder, Atomize, Oaky and RoomsPriceGenie. Winston Chu, CEO, was kind enough to lend us some time and share what the first few weeks as a Mews property have been like.

Let's start with a little about you. What's unique about your brand?
Our company focuses relentlessly on operational efficiency. Since we're not a globally recognized brand like Marriott or Best Western, we believe the key to building a successful hotel business is operational efficiency. That does not mean we provide sub-par service, but we deliberately tailor our service level to our target market: millennials who are always online, who prefer low-touch service and focus on getting value for money.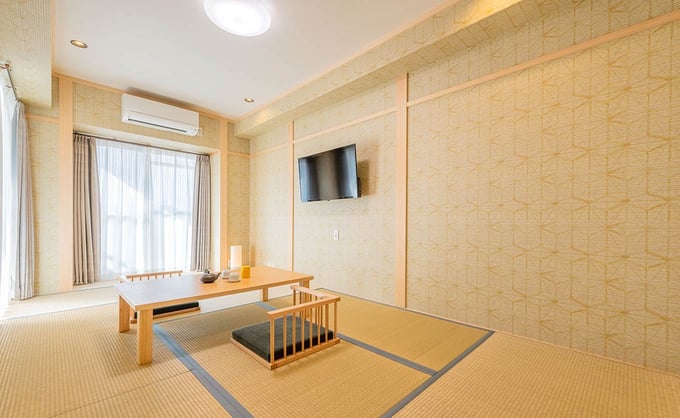 So what made you choose Mews?
As a new hotel brand in Japan with ambition and resources but no track record, we knew from the beginning that to stand out we needed a real technology edge. We needed to build a tech stack never before seen in Japan – so that was the goal from the beginning.
Our previous Property Management System was a stopgap measure to start operating the hotel while we looked for the best in class solution. The biggest frustration was poor support and difficulty of use. It was also unsuitable for our "tech stack" ambitions since it had few integrations.
We worked backwards, looking at the best of breed hospitality software for functions such as upselling, dynamic pricing, guest communications etc., and found that Mews supports all of them with 300+ integrations. We also liked that Mews kept it simple – they focus on the core functionality as opposed to some other PMSs that try to offer the full stack themselves, which are often not quite as good as a pure play provider.
Mews is extremely valuable to us because it represents the gateway to be a truly differentiated hotel in Japan. Japan hospitality tech is an insular market dominated by local PMS/CM providers over 10 years old. These legacy players are not truly cloud-based, have few integrations and are expensive.
Mews is extremely valuable to us because it represents the gateway to be a truly differentiated hotel in Japan.
What's the onboarding process been like?
Relatively smooth, with a lot of help from a very knowledgeable implementation team. For some of our staff it has been challenging because of language barriers, so we had to create a separate manual in Japanese. I understand that Mews is now working on a deeper Japanese translation, so we're hopeful to have it by our second or third hotel in the coming months.
How are you getting on with the plug and play integrations in the Mews Marketplace?
Oaky and Atomize are the ones we are launching ASAP. We're also interested in 4Suites door locks, Whistle guest communications and perhaps Revinate CRM. We're excited to build out local partners on Oaky, the upsell app, to truly offer our guests a community experience. Mews Marketplace makes this possible.
As the first in all of Japan to do this, we think this affords us a huge competitive advantage across the board.
What has surprised you the most after moving to Mews?
The speed and efficiency of the hotel operation has improved. Mews is very targeted and very well defined which makes the user experience very logical. Moreover, being a fully integrated product that includes Virtual Concierge, Kiosk and Payments – with each being superior to local counterparts in Japan – has helped simplify how we think about our tech stack.
Mews Payments allows a lot of flexibility in terms of accounting for edge cases with the ability to run "External Payments" and use the terminal directly.
What's one of the biggest pain points that's been solved?
Mews Payments is actually wonderful because it saves us from having to go into Stripe to look for payments and refunds. All of it can be seen in the Mews platform itself. It also allows a lot of flexibility in terms of accounting for edge cases with the ability to run "External Payments" and use the terminal directly. Having guest information auto-populate the reservation cards is also fantastic: it saves time and improves guest experience.
A lot of timeline, reservations overview and reporting capabilities have been very helpful and far superior to our previous provider. Our entire operation has become more efficient and flexible, while reporting has become more accurate.
What else has improved since moving to Mews?
We've only used Mews for a month so far but what I can definitely say is that it has: (1) saved us time; (2) allowed us to connect to more sales channels; and (3) created accountability throughout the team.
Specifically, these are some of the improvements:
Saves time on payments and operational processes
Easier to manage multiple reservations by a single guest (reservations management software)
More direct communication with guests (Virtual Concierge)
Better guest experience from self check-in and fewer information inputs
Reports are easier to understand and format
Integrations are easier to manage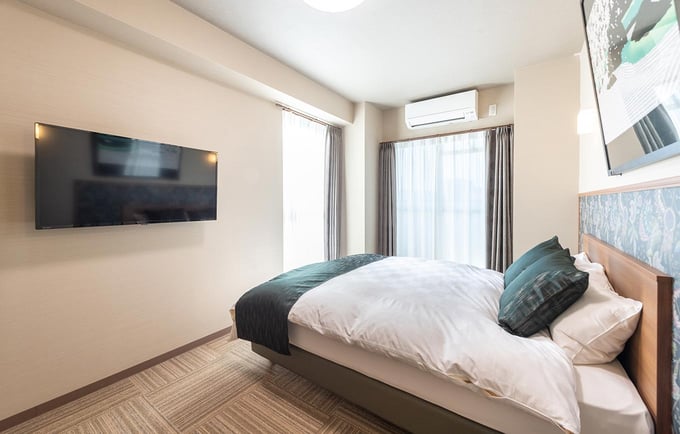 So what's next for the Wayfarer Group?
We're going to have three hotels by the end of the year, at least. With our combination of a strong tech stack and deep financial background, we believe Wayfarer can outperform every hotel operator in Japan. As Wayfarer grows, we will definitely continue using Mews for our hotels in Japan.
Based on what you've learned with Mews, what advice would you give to hoteliers?
Mews has proven itself as the best-in-class integrated PMS product in the world and if you want to take advantage of the best hospitality technology out there, you have to use Mews.
Are you using the most intuitive PMS on the market?
Mews is already automating operations and revolutionising the guest experience in 50 countries!
Hospitality hot takes straight to your inbox
Sign up to our monthly newsletter for industry insights, product news, partner updates and more.