The Mews Blog > Building simplicity in: why hospitality needs the online check-out
As both hoteliers and guests there's a situation we recognise all too easily: it's the morning of departure after a pleasant stay, but the clock is ticking. At the airport, 30 minutes away, your flight is being turned around, your seat being prepared. You're still parked at the hotel reception desk, growing nervous as you wait for payment to process and receipts to be printed. It's an uncomfortably tense ending to any trip.
Checking out can be a pain but, thankfully, it can be engineered away in the very near future, offering the flexibility modern travellers have come to expect. After all, we've come a long way with digitising the whole hospitality experience – all aspects of Airbnb booking can be done through its mobile app – so why should hotel check-out be any different? We might wonder why hotels are lagging far behind with a check-out experience that's so cumbersome.
This isn't to say that online check-out will be for everyone, but building user choice into the process is a logical first step. The one thing we know about contemporary travellers is that they know what they want, so providing options is paramount. Some will want the human experience of desk-based check-out; others the speed and efficiency of a digital equivalent. The problem to date is that this choice isn't nearly widespread enough.
Properties and guests both win
At Mews, we're interested in these friction points but we won't create a technological solution for its own sake. Rather, we know that curating experiences is what hospitality ought really to be about: seamlessly and elegantly bringing guests freedom and enjoyment. The new online check-out – with key functions condensed into a simple interface – is what we're developing.
Naturally we're doing so by putting the user first, and the benefits of bringing online check-out into the hospitality experience need little explaining: online check-out is quicker, easier, and puts guests in control of their time.
It's not just guests who benefit, either: online check-out reduces costs in staffing, and frees up precious time to get on with the most important job of all – curating exceptional experiences for their guests. Everyone wins.
Soon we'll be posting more about what we've been building but, for now, we hope you can see that hotels need to catch up in offering the option of the staffless experience that's now standard in apartments and the swiftness of service that business travellers and millennials have come to expect.
The future
Lastly, for a further clue as to just how frictionless and invisible online check-out could be, here's what Stripe's Iain McDougall said at a recent Mews event about the way payment is changing: "Invisible payments are the future, where you only ask your client or your customer once for their payment credentials – irrespective of the channel they come through, be it online for the booking, or at check-out in the hotel or the property. It's about making sure the payments are not intrusive" (read more about how fintech is impacting hospitality).
Online check-out is just our latest step in providing a seamless, flexible travel experience for guests and businesses alike. There's plenty more in the pipeline – sign up for email updates to stay in the loop.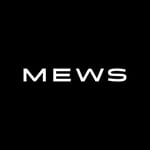 Hospitality hot takes straight to your inbox
Sign up to our monthly newsletter for industry insights, product news, partner updates and more.