25 July 2023
Mews-run hotels empowered to diversify business models and generate additional revenue streams
Properties that diversify their revenue through multiple space management and optimized upselling see significant business impact.
[PRAGUE, 25th of July] – Mews, the industry-leading hospitality cloud, is helping properties around the world diversify their revenue to create more stable businesses, increase customer reach, and boost bottom lines.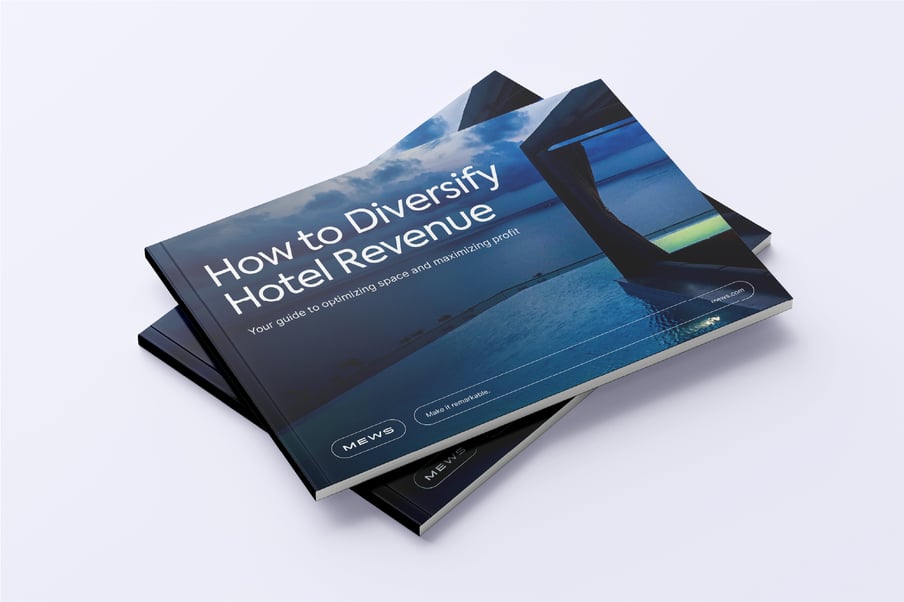 Through a combination of simple multiple space management, optimized upselling and smart hospitality technology, hotels can significantly increase average reservation value and introduce additional revenue streams.
"Most hotels aren't making the most of their prime real estate and that leaves a lot of money on the table," said Richard Valtr, Mews Founder. "We're seeing that the hoteliers willing to embrace a more dynamic and creative use of spaces are reaping the rewards, both in terms of revenue and guest happiness."
The number of Mews-powered properties offering additional bookable services for guests has more than doubled in the past year. This includes co-working spaces, day use rooms and events.
The Julius Prague, a luxury residence in the Czech capital, generated €55,000+ of parking space revenue in the first half of 2023 alone. Pierre d'Histoire, who run several unique French manor houses, made €88,000 in wedding reservations in a single month. Both space types are managed through Mews.
Hotels have also been seeing big gains in increasing ancillary revenue through upsells. welcome hotels, a Swiss hybrid hotel and apartment brand, makes an average of €51 extra per reservation through online check-in breakfast upsells.
Guesthouse Hotels, meanwhile, is an independent Dutch hotel brand that makes €9,000 per month through Oaky upselling integration with practical items like pushchairs and rain packages (umbrellas and ponchos).
More information about optimizing hotel space and maximizing profit can be found in the free guide, How to Diversify Hotel Revenue.
About Mews
Mews is the leading platform for the new era of hospitality. Over 3,500 properties across more than 80 countries are powered by Mews. Mews Hospitality Cloud is designed to streamline operations for modern hoteliers, transform the guest experience and create more profitable businesses. Customers include Accor, Generator-Freehand, Nordic Choice Hotels, The Social Hub, Life House and Airelles, as well as hostel groups such as YHA Australia, Clink Hostels and Wombat's Hostels. Mews has been named the World's Best Independent Hotel PMS Provider by World Travel Tech Awards (2022) and Best Place to Work in Hotel Tech (2021, 2022) by Hotel Tech Report. The company has offices in Europe, the United States and Australia.