Payment Terminals
Mews
Terminal
A fully automated, integrated card reader. Simplify and connect your payment process by integrating our card machine with Mews Payments.
Get a terminal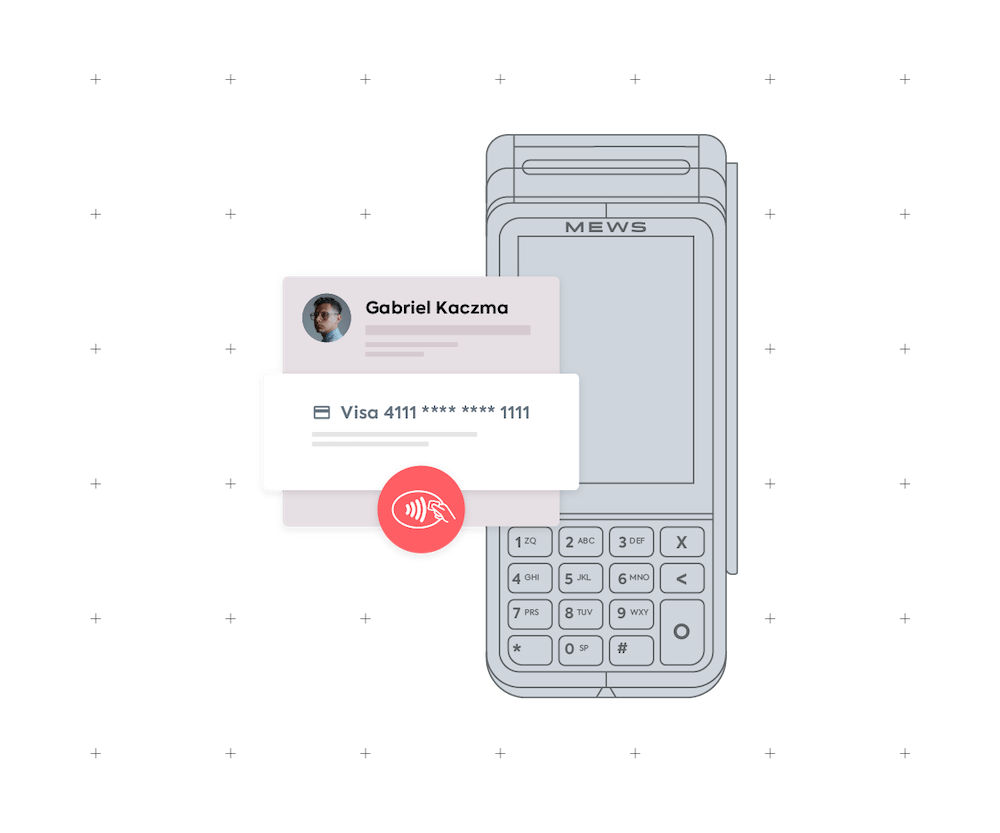 Portable terminal
Create a fully integrated payment process that's seamless for your staff and your guests. Get up and running immediately with a card reader that works with Mews Payments and Mews Kiosk.
Simple
An easy and simple plug and play installation
Click and go
Process card and digital wallet payments with a single click
Transparency
Instant overview of transactions on the terminal
Full time
Non-stop service and real-time remote updates
Improve efficiency
Minimize human error and duplicate billing
Choose your Mews Terminal
Terminal type
Payment Terminal for Kiosk
Where are Mews Terminals available?
We currently support terminals in the following countries:
Austria, Belgium, Cyprus, Czech Republic, Denmark, Estonia, Finland, France, Germany, Greece, Ireland, Italy, Luxembourg, Netherlands, Norway, Poland, Portugal, Slovakia, Spain, Sweden, Switzerland, United Kingdom, and the United States.
Which payment methods are supported with Mews Terminals?
Mews Terminals accept major credit cards, debit cards and digital wallets (Samsung, Apple, Android). If there's another card type you would like to accept, this can be discussed with our sales team. We're constantly researching and increasing our acceptance of all major card types.
Can I integrate my existing terminal with Mews?
Only terminals purchased from the Mews website can be fully integrated and optimized for use within the Mews ecosystem, meaning that payments and transactions are automatically available within Mews Payments and Operations.
Your existing terminals will still be able to process transactions with Mews as usual, but they cannot directly connect and fully integrate in the same way.
What's included in the price?
The monthly fee you pay for a Mews Terminal covers:
Shipping
24 Hour support
Integration to Mews
Hardware warranty & replacement service
Ready to get a terminal?
Simplify and connect your payment process by integrating our card machine.
Get a terminal