Event
Mews Sunset Cruise | Barcelona
Join the exclusive catamaran ride that Mews is organizing in Barcelona for an unforgettable experience. Enjoy the sunset while sailing, playing eco-golf and building meaningful connections with fellow hospitality leaders.
*dress code: casual
05 October 2023
Marina Vela Barcelona, Passeig de Joan de Borbó, Barcelona, Spain
16:00 - 20:00
4 hours
Secure your spot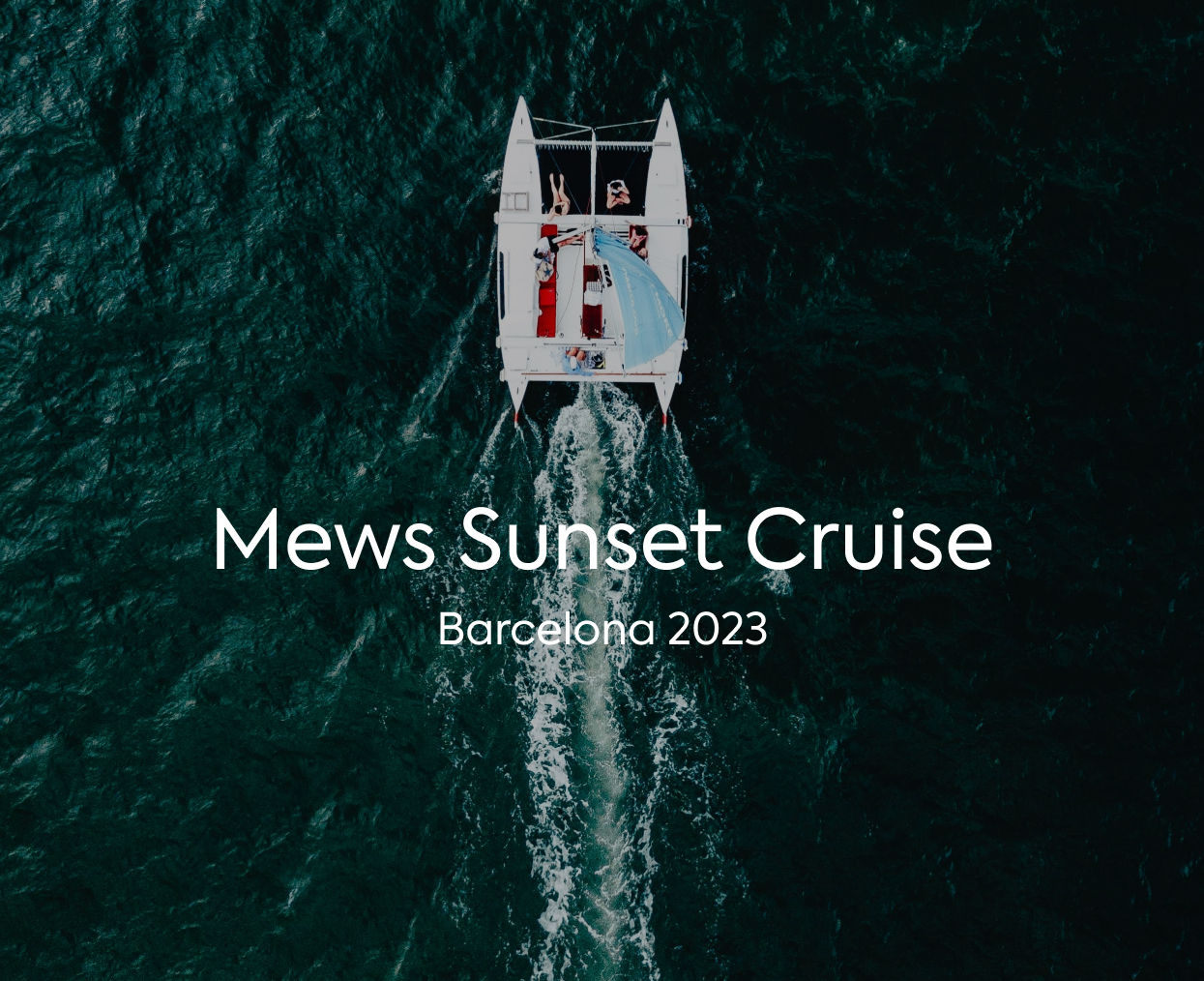 Sunset sailing along the coast of Barcelona, including eco-golf and premium catering.
Discover the future of hospitality in a unique setting.
Meet some of the most interesting and passionate people in hospitality.
Marina Vela Barcelona
Marina Vela Barcelona, Passeig de Joan de Borbó, Barcelona, Spain
Get directions