Event
Mews in Bruges
Bruges is like a fairytale... Does that make Mews your Prince Charming? Join our intimate evening for Bruges hoteliers at the beautiful Lodewijk van Male hotel, where you'll enjoy drinks and canapés alongside your peers and some of the brightest minds in hotel tech. And don't worry: your vehicle won't turn into a pumpkin at the end of the night.
11 October 2023
Maalse Steenweg 488, 8310 Brugge, België
3 Hours
Sign Up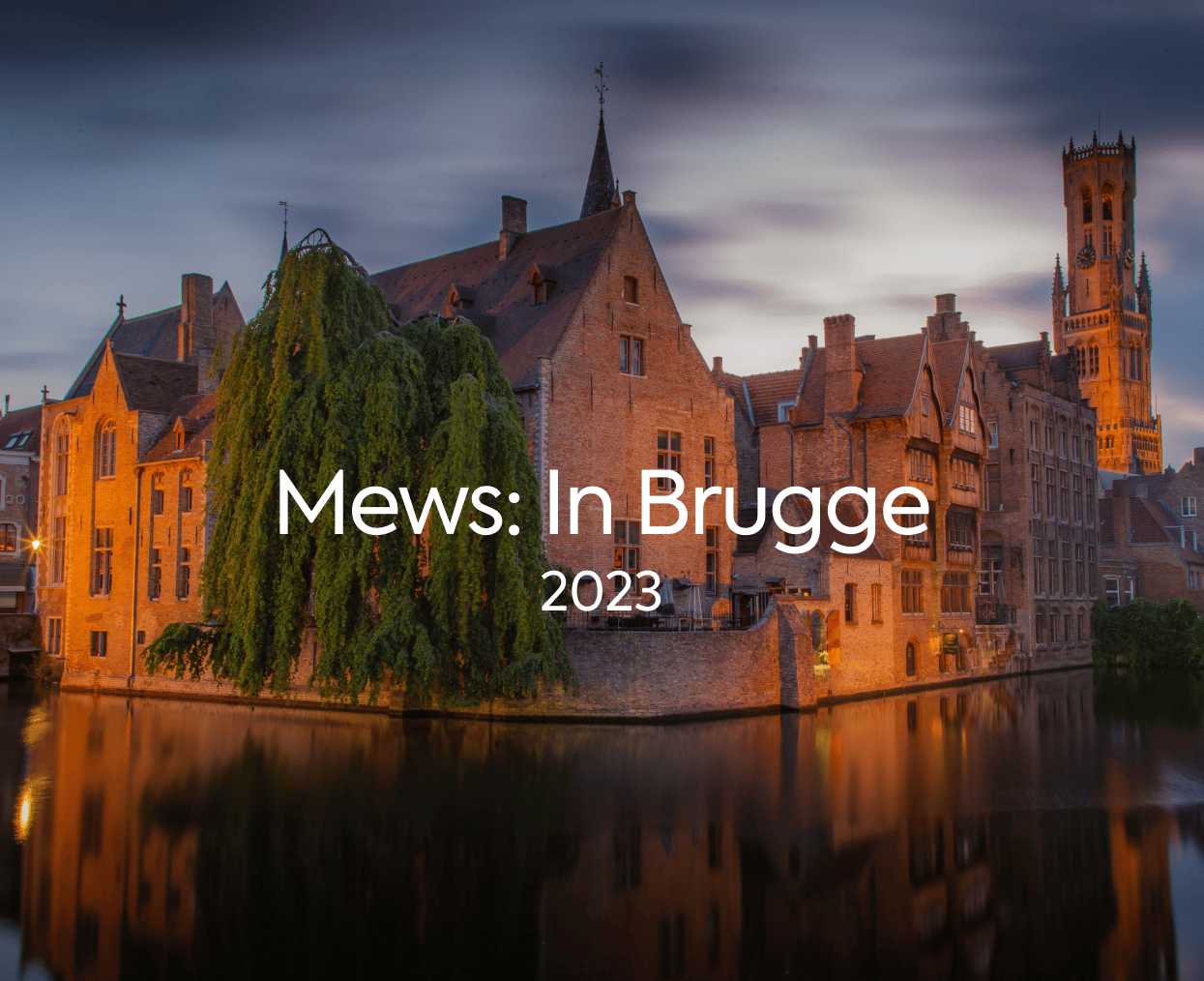 Enjoy the grounds and interiors in one of Bruges' refined hotels.
Get top tips and insights on diversifying revenue
Connect with other hoteliers from the region while enjoying food and drinks