The Mews Blog > Accounting Automation: "it's not that difficult"
Why is automation from the cloud better for accounting? Because manual work leads to delays, human error and is costly. All that number-crunching should be automated and traditional accounting doesn't even allow you to visualise your data real time - you shouldn't have to wait until a set date to be able to check your financial statements.
With over 15 years experience in software development across several industries including auto and retail, Kees Zorge discovered that over 85 percent of all the accounting software integration work he was doing was repetitive and that the general concepts were identical across industries. After failing to find any software that could automatically perform these menial data tasks for him, he decided to build the software himself and Omniboost was born last year after two years of development. It all boils down to a layer of data containing elements that can be channelled into whatever you need.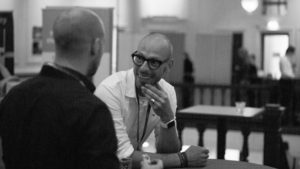 Because Mews is a cloud-based PMS with an open API, we have so many partners wanting to integrate with us that we couldn't possibly manage all of those integrations on our own. We needed all the help we could get building connections to all the different software providers hotels wanted and that's where Omniboost came in with its accounting software integration expertise. Omniboost pulls data out of the Mews PMS and into over 10 (and counting) accounting integrations. In accounting jargon, they help map data from the Mews system to ledger accounts.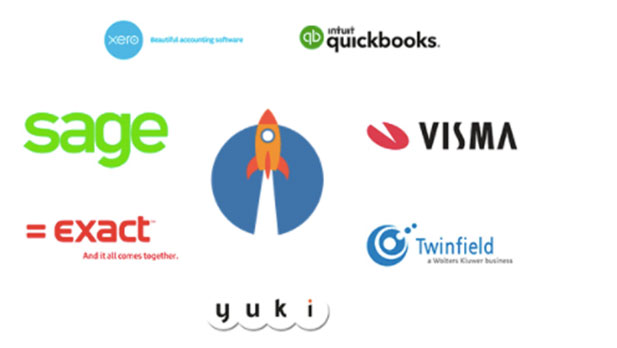 Mews feeds data to Omniboost that sits in the middle of your accounting integrations
But once you are integrated, what happens when something goes wrong? Where does the error occur? How do you fix it? Importantly, Omniboost can monitor for these possible flaws. So, for example, if somebody creates a new accounting category but it isn't mapping properly to a ledger, Omniboost will send alerts to the head bookkeeper that there is some grit in the machinery.
We sat down with Kees to discuss automation and how hotel accounting departments will look in the future.
In your experience, what percentage of hotels are still working with physical bills and are stapling invoices?
It varies a lot by country. In Europe, for example, hotels in France seem to be the most old school, particularly when you see the software they are using. I would guess that 40 to 50 percent of hotels there are still regularly printing invoices off, stapling them and have an accountant manually consolidating them. But in places like the Netherlands you see it less and less.
What will a hotel accounting department look like in 10 years time? Do you believe bookkeepers will be out of a job soon?
In my opinion, the accountant of the future should be a programmer as well. I think human staff will become too expensive for most hotels to continue to employ simply for performing data entry. These are financially intelligent people we are talking about so they should be using this intelligence to analyse and add-value instead of simple number crunching that a machine can do.
In fact, this 'retooling' has become so crucial to the evolution of the accounting industry that we have set up a consultancy to help train finance people to think more on an automated level. So, instead of losing their jobs, the roles become restructured and they learn new processes. Times are changing and coding is going to be a large part of an accountants work. You don't need to be a coder per se but you need to, at least, understand the basic fundamentals and concepts.
Can you tell us more about the dreaded 'night audit' and the future of this?
It's a sad reality that the night audit still exists but, within a couple of years, most people will be doing real-time accounting and night audits won't exist anymore. Smaller hotels have an advantage here as they are more nimble and can make changes much easier than larger chains. It's not a generational thing either but, rather, a mindset thing and Carol Dweck explains it best in her work about growth vs fixed mindsets.
In this regard, the UK and Nordic countries tend to have the best attitudes in Europe, while France seems to be the slowest to change. Interestingly, Spain and Portugal are making strides and thinking more and more about integrations and automation.
Why should I stop using expensive and clunky Microsoft, Sage or SAP accounting software?
In regards to data integration, manual labour should not exist and is a waste of money and talent. You are not using the full potential of your employees if they are doing manual work that a robot could do. It is a throwback to a different era and to software that those tech giants still use.
Frankly, you don't necessarily need to move to the cloud but you do need to automate your processes. Just don't start using an on-premises product if you can't connect to it from anywhere, which, by the way, a cloud-based platform automatically offers. As long as you are using a server on your premises that you can access from anywhere then you can get automating.
It may seem obvious to us at Mews why hotels should switch to the cloud and automation but what do you feel is holding hotels back?
It's simply the fear of the unknown. When it comes to the costs involved, the conversation ends after a few seconds as we quickly show customers that an online or cloud-platform is a hell of a lot cheaper than paying for a standard human bookkeeper.
However, the pricing conversation comparing an on-premises platform vs a cloud-based platform can be more nuanced. The headline costs for a recurring subscription to an online service can appear more expensive than an on-premises platform but then we explain how you need to add in the costs of maintaining that server on your premises and hiring an IT specialist. At the end of the day, the cloud-based subscription option works out much cheaper.
Much of what all of us in fintech are preaching is 'real-time data' and explaining to hotel GMs that, whenever they have a query, they should be able get that data immediately.
If I am a hotel GM how do i choose my accounting software? There are so many options out there so how do I differentiate?
There are big differences between all the accounting software offerings when in comes to user interface but, for the most part, it depends on the country where you are based. I love Xero and it is particularly good in the UK. In the Netherlands, I prefer Exact Online over Twinfield for their great UX. Quickbooks is great if you are in the US. In the Nordics, Visma is the obvious choice.
Apart from accounting, what else can Omniboost offer?
We have seen an increasing interest in the use of factoring. Factoring - a clever form of working capital management where you sell your unpaid invoices to get cash into your business immediately - is particularly useful for smaller hotels as they have more time available to do the proper bookkeeping required. Ultimately, factoring does not cost that much and it saves you a lot of cash-flow trouble.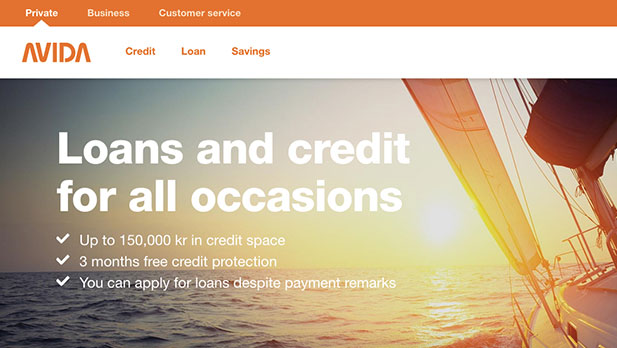 Often hoteliers think a smart integration involves a .csv export but could you explain why they should be going further and explain what an API integration is in terms of accounting software?
In short, an API is about getting rid of manual tasks like .csv exports. Furthermore, setting up the integration is very easy. Setups can be done within an hour in most cases so you don't need to pay accountants for their (expensive) time for what is basic accounting and bookkeeping.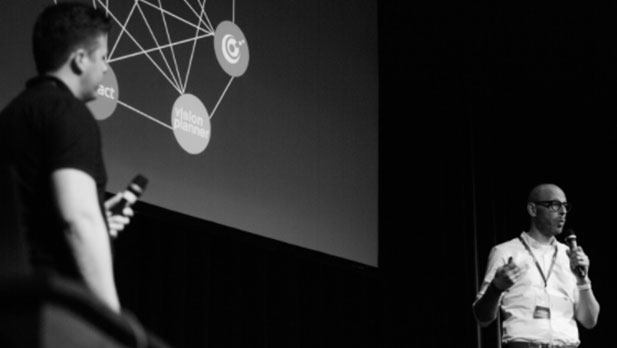 Our software is able pull data from several sources, from your restaurant till to spa sales to room bookings, and combine them into one easy layer. From that one connection we can then create multiple syncs to different (software) pipelines for you to use, whether that is Xero or simply an email summarising your daily KPIs that we send to you. If it is a datapoint, anything is possible.
What are a couple of your favourite features about Xero? And what area do you think they need to work on?
Recently, while setting up a Xero integration, we actually found a huge flaw in Xero's back-end code. What really impressed me was their attitude to that. We fixed the error for them and they were not arrogant about it at all - they accepted our suggested change in the code. Not only do they know what they are doing but they are open to feedback and suggestions from third parties.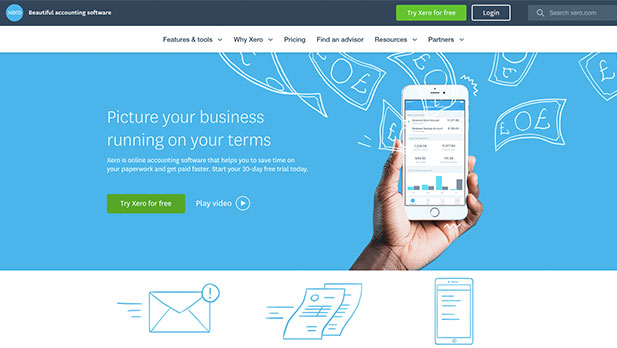 I also think they know what the important themes are within fintech. For example, the CEO of Xero is particularly focused on machine learning and AI and the importance of that within the accounting industry. I am a great believer in AI and the development of machine learning and it is something we are building into our platform as well. For example, AI will be able to solve tedious manual tasks that still exist today like creating new ledgers and figuring out what goes where.
As for where they need to improve, I think they need an 'undo' option. When you finalise an entry in Xero it really is final and you can't take a step back. So if something goes wrong with your entry then must create a new booking to offset that. In other platforms you can revert status or even delete it but not with Xero. That is one frustration I have with Xero.
Where does the PMS come in to all this accounting integration stuff?
The PMS is the 'source of truth' and Mews is one of the only PMSs out there that is as equally obsessed with automation and third-party integrations. Their cloud-based software is second to none and we rely on a neural network like the Mews Commander.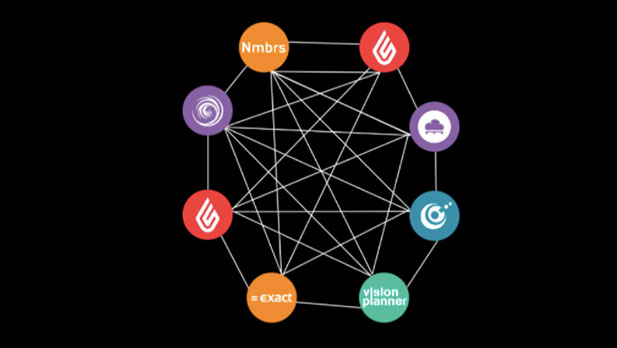 How Omniboost connects accounting integrations
What is the most common issue that comes up when doing integrations?
People still want to go live on specific dates, like the first of January, despite us constantly informing hotels that they don't need to do this anymore. Hotels that operate with printed stacks of bills - or closed bills - often feel like they can make a clean cut of the data by doing this, but modern accounting is based on consumed goods not closed bills. Accounting should not influence the date of the change-over.
If you could put one sentence on a billboard advert in Times Square or Piccadilly Circus about accounting integrations - what would you tell people?
"It isn't that difficult"
Let's face it, the accounting industry is cloaked in smoke and mirrors with all it's jargon and technical speak and we need to get better at communicating the simplicity of it all. It's neither difficult to use accounting software or to make the switch now.
---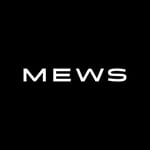 Hospitality hot takes straight to your inbox
Sign up to our monthly newsletter for industry insights, product news, partner updates and more.