We visited Claudia van den Berg, Managing Director for Boutiquehotel STAATS Haarlem, at her beautiful hotel to chat about how Mews has improved their guest experience and made tiresome tasks like night audits a thing of the past.
Before we hear from Claudia, let's set the scene. Boutiquehotel STAATS opened in 2017 and offers 21 luxury rooms designed by the esteemed Michel Ruijgrok, art director of ESTIDA. Combine this with years of top class hospitality experience and you get an intoxicating combination of style and comfort. It's the kind of hotel where you'd happily live, not just stay in.
Such a special property required a special PMS – and that's why they turned to Mews.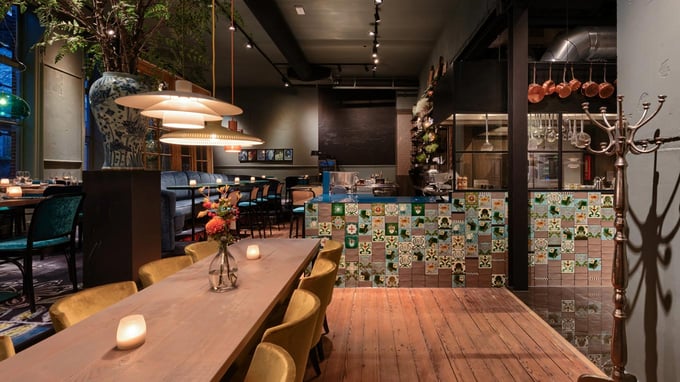 What I think is important in a PMS system is that it helps you give [better] service, and Mews supports us in that. It helps us to be open towards our customers instead of staring at a screen. What I dislike about checking in in hotels is that you spend time at the front desk instead of spending time enjoying the hotel itself.
And that's what my big aim is here: that people feel welcomed and spend as little time as necessary doing the administrative or financials. I think Mews is a great supporter in that.
Mews helps us to be open towards our customers instead of staring at a screen."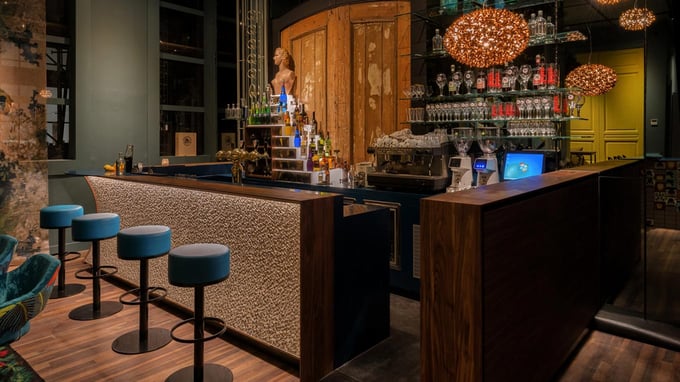 Mews is a cloud-based PMS – how important was this flexibility to your hotel?
The key features I was looking for when setting up a boutique luxury hotel was being able to work with a tablet instead of a computer on the front desk.
I wanted it to be as mobile as possible, basically on all departments of the hotel. So I want my front desk team to be able to take a tablet [anywhere], whether it's the lobby, the restaurant or the living room.
And I want to be able to work from a distance or at any spot at the hotel and check out what's going on with reservations or customers. And then, I want it to be slick and easy.
How has Mews made your life easier?
Well, the single most frustrating thing with the old PMSs must be the night audit – the time it took. And with Mews you don't need that: just one day runs into the next one without having to do anything.
So automation supports our service in several ways. Like with housekeeping, the less paperwork they need, the better. They can use their phones to swipe rooms ready and see which rooms need to be done instead of having a [printed] list showing them which rooms need their time.
Our chargeback rate is very, very low. I would say we have less than five chargebacks a year.
What's your favourite integration?
We check out the Mews Marketplace once in a while to see if there's anything new on there or if there's any new providers that we need to look into.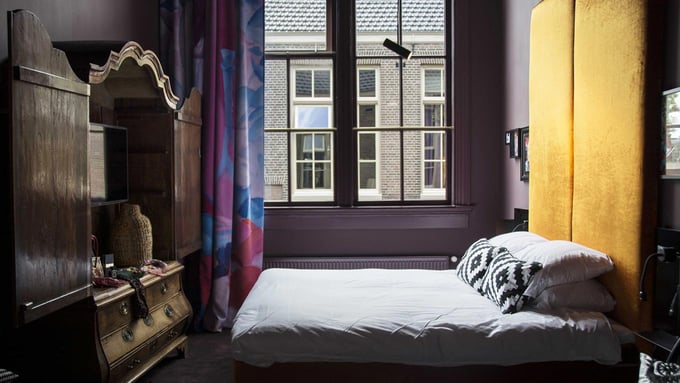 If we're talking about integrations, we work with Oaky and we're very happy with that. The upselling it brings us, the room upgrades that go automatically are very good for us. I think we doubled the amount of birthday packages or special offerings in the room at least.
You're using Mews Payments for guest payments – how are you finding it?
What's great about Mews Payments is that you hardly even notice it's there. We check our reservations, our incoming reservations every day in early mornings, and let's say 95% of the incoming reservations are done, settled, charged.
And our chargeback rate is very, very low. I would say we have less than five chargebacks a year.
People are actually surprised – when they're in the hotel and they need some extra services to be charged – that we can charge them from the credit cards that are in the system already. So they're ready with their cards to pay but as soon as they agree on the payment, it's done. And it doesn't demand any extra work or administration and I think that's great.
All we need to do is be nice to the people instead of running their cards through the system.
Check in with the latest in hospitality
Sign up to our monthly newsletter for industry insights, product news, partner offers and more.