The Mews Blog > Track the latest coronavirus hotel data
Distilling the data
In unprecedented times like these, it's easy to feel a lack of control. Some of us may be in a position to help those battling the virus on the front line, such as through the Hotels for Helpers initiative, but there's little we can do to accelerate the end of the pandemic – apart from taking personal steps to help like staying at home.
What we can do, though, is be prepared for the inevitable future upturn, and put ourselves in the best position for when it comes. How can we do that? By tracking relevant coronavirus hotel data and observing trends that will show us when the hospitality industry is likely to bounce back.
The biggest problem in this regard is the sheer quantity of data. There's so much available that it's difficult to sift through the noise and focus on what's most important to you.
Our research team carefully monitors some key indicators for the hospitality industry, and we've picked out some of this data to present to you here. It's by no means extensive, but we've focused on particular areas that might give us some early indications of recovery.
This coronavirus hospitality data dashboard is updated daily. Keep checking back to see how the industry is progressing.
Top news content about the coronavirus
This is a news stream from specially selected trusted sources, taken from the most viewed items on Google News. From here, you can see and read all hospitality and travel related articles, giving an overview of the latest news and trends. As well as highlighting any important hospitality stories, this acts as a barometer for opinion and overall sentiment. When the articles start to become generally more positive, it could be a sign of consumer confidence returning.
Stock prices to watch
You don't need to be a stock market expert to understand these key business trends. We've picked out particular stocks relevant to hospitality in order to give you an idea about how investors are reacting, which is a strong indicator of the health of our industry.
The stocks in our table are chosen from 61 companies across the US, Europe and Asia and look beyond pure hospitality to include wider coronavirus travel industry data. They all fit into five categories: booking operators, entertainment, airlines, cruises and hotels.
Although it may feel as though this information is less informative than actual property reservation data, investors are very adept at spotting trends and identifying the turning point in any situation. The change per day can be relatively volatile, but if we see consistent weekly and monthly upturn, it's a strong sign confidence is returning.
COVID-19 case numbers
Here you can see the number of confirmed COVID-19 cases by country, as well as the cumulative cases by date. When the rise in daily cases starts to slow, we can begin to be cautiously optimistic.
Note: if you click into any country on the left-hand chart, the chart of confirmed cases by day will update to show only the selected country.
Airport status
When governments start to relax travel restrictions, airlines will begin to charter more flights. A simple way to keep track of this is by checking airport status: as the situation improves we'll see airports reopening and loosening their restrictions, which is likely to be followed by an increase in both business and leisure travel.
Country travel status
This chart shows the current travel advice as issued by the Department of State in the US. Black means do not travel, red means reconsider travel, yellow means exercise increased caution, and turquoise means exercise normal precautions. Once the government deems it safer for its citizens to travel, more of the circle will turn turquoise and an increase in hotel reservations may follow.
Please note, not all of this travel advice is directly related to the coronavirus.
Hotel reservations and cancellations
This uses real hotel data from Mews clients in order to see how many bookings are still going ahead and how many are being canceled. You can view reservations by the day, from two weeks into the future to a month in the past.
The chart provides a top level visual overview. The bars contain the actual number of attended reservations (in blue) and the canceled reservations (in grey) on each specific day. The lines show the seven day moving average of expected and canceled guests – once these curves show a consistent climb, it should be an indicator that the hospitality recovery has begun.
The table provides more granular detail on a day-by-day basis, with percentages including the drop in room rate revenues. Once we are over the worst of the pandemic, global perception will slowly change and guests will feel more confident about future bookings, prompting the cancellation rate to decline. All of these data sets are closely linked, so when that happens, you should see the percentages decrease across this table.
Lessons for the future
Over the last month, we've seen how connected the world really is. In effect, this dashboard allows us to not only monitor the immediate impact of coronavirus on the hospitality industry, but to observe global economic health as a whole.
Part of the reason the virus has been so effective is because we didn't have the right data to make decisions – or because we didn't know what data was the most relevant. It's important, therefore, to embrace data as an ally – one that will not only show us the signs of recovery, but will help us to prevent something similar happening again. So stay positive, stay informed, and we can get through this together.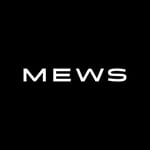 Hospitality hot takes straight to your inbox
Sign up to our monthly newsletter for industry insights, product news, partner updates and more.