The Mews Blog > Earth Day 2023: Mews partners share their sustainable practices
Aware that modern travelers overwhelmingly lean toward sustainable properties with eco-conscious offerings, hotels are working hard to shape the future of hospitality in a way that's kinder to people and the environment. But what exactly are they doing, and are they trying hard enough?
Going green has transcended business goals – it nurtures a connection with the local community while minimizing the effect of hotel operations on the environment. To celebrate Earth Day, we asked our customers to share their vision of sustainability in the hospitality industry.
From waste reduction and operational changes to encouraging guests to make sustainable decisions, these industry experts will tell us more about the sustainability initiatives in their properties:
Pierre-Louis Pelletier, Director of The Chess Hotel
Amber Westerborg, Director of Sustainability and Impact at The Social Hub
Maxime Friess, Co-Founder & CEO of Emerald Stay
Emerald Stay
The Emerald Stay team believes that the future of travel will be more human, local, and carbon mindful – all driven by great tech and innovation. That's why every employee, including the founder, took part in a sustainability workshop that educates companies on the science behind climate change and empowers them to act.
The team replaced single-use items with sustainable products across all properties and partnered with Sadhana Forest, a volunteer-based organization focused on reforestation. How does it work? After calculating carbon emissions, Emerald Stay matches the cost to offset and help rehabilitate nature. All these eco-conscious efforts are supervised by a sustainability consultant who helps them identify the highest-impact ways to act sustainably.
Guest education is another key driver to change. The notice boards across Emerald Stay residences inspire guests to embrace sustainability efforts and inform them about the cleaning process and energy use. In 2022, their eco actions earned the "Sustainability" award at the global industry event by The Shortyz. Emerald Stay also received a B Corp certification with an 87.3 impact score. Talk about a green flag.
The Chess Hotel (Compagnie Hôtelière de Bagatelle)
The Chess Hotel has a fabulously central location in Paris and grand plans to inspire guests and win business by rolling out multiple green activities. After all, implementing sustainable practices is mandatory to pass the four-star rating in France.
The hotel partnered with Les Hôtels Solidaires, a French non-profit that provides supplies to people in the street, handing out "unsold breakfasts," soaps, bed covers and similar goods. Another way they're driving sustainability is through Mews' partnership with Hotels for Trees, a non-profit foundation dedicated to converting hotel stays into newly planted trees.
Instead of single-use plastic bottles, there are now refillable containers for bulk products such as shampoo. Partnering with a company that recycles soap bars is another step towards a greener future. Single-use water bottles are no longer welcome either – say bonjour to water filters. The housekeeping notices in rooms were changed from paper to wood to reduce waste.
Looking forward, The Chess Hotel intends to swap door keys with a more sustainable version made from bamboo. Their most ambitious goal? To stop printing client receipts and become 100% paperless, supported by Mews Hospitality Cloud.
The Social Hub
The Social Hub's sustainability journey entails being responsible and impactful, both in how they build hotels and engage with communities. From finding the best energy providers to taking care of waste stream recycling, their building management is driven by sustainability. As a thriving hub that welcomes everyone, The Social Hub immerses their guests in the local community through awareness days and many eco-conscious partnerships.
The Social Hub partnered with WeForest, a climate change non-profit, to offset the emissions generated by company travel. And in 2022, they completed a full-scale emissions analysis with Metabolic that revealed their current impact and helped take new, measurable steps. They're also acquiring a B Corp certification. Being transparent helped them inspire internal mindset shifts too. Every employee is aware of the group's green efforts, thus becoming a stakeholder in making more sustainable decisions.
In the future, The Social Hub expects the newly introduced CSRD (The Corporate Sustainability Reporting Directive) to drive even more changes in the hotel industry's relationship with sustainability. The hotels will be required to gather data, reach out to the person responsible for community programming and CSR, and generate ideas for improvement. The Social Hub have made their sustainability report publicly available – read it here. Kudos for transparency.

Sustainability tips you can reuse
Avoid greenwashing. Commit to discarding unsustainable practices, not the trust of your guests. A good reputation is not recyclable.
Start small. Set ambitious yet attainable goals by focusing on up to three key areas. Hotel operations are a great starting point – consider waste, food, supplies and energy management. From there, evaluate, improve and scale up.
Educate. Both your staff and guests are stakeholders in your sustainability journey, so ensure they understand your mission and values. From internal workshops and awareness days to informative notice boards, transparency goes a long way.
Engage. Connect with local companies and partner with non-profits that share your goals. Awareness days and eco-driven activities present great opportunities to get everyone together and inspire your guests to fully immerse themselves in the local surroundings.
This blog post is kicking off a celebration of Earth Day in Mews. Now that we've inspired you to discuss sustainability in your current workplace, why not take a look at our open roles?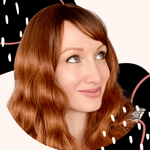 Author
Anu prefers unscrambling words over mincing them. Always punny, sometimes funny. You will find her if you want to in the garden unless it's pouring down with rain.
Hospitality hot takes straight to your inbox
Sign up to our monthly newsletter for industry insights, product news, partner updates and more.