The Mews Blog > Exploring Unfold: industry trends and new standards
As the number of available tickets for Unfold dwindles (get yours here), the excitement is on the rise. And it's about to go through the roof as we introduce the latest hospitality expert to join us in Amsterdam on April 4th and explore this year's theme: The New Standard in Hospitality.

Ready for another inspiring interview? We got you.

Klaus Kohlmayr is the Chief Evangelist and Development officer at IDeaS. He has been challenging the status quo on pricing and revenue management for the last 20+ years. His areas of expertise include thought leadership, technology partnerships, strategy, and innovation, giving us a variety of topics to discuss.


Let's start with your long-running hospitality journey.

I've been in hospitality since I was 15 when I started attending hotel school and learning the art of hospitality. I worked in many hotels and moved through most hotel departments, eventually reaching revenue management. The reason I love hospitality is the people and the opportunity it's provided me to travel the world.

IDeaS is driven by service and hospitality attitude. So even though I'm working for a software company, we still pride ourselves on being people-first and valuing our clients.


What do you think the new standard in hospitality is? What do you think is important going forward?

During and after Covid, hotel guests dramatically changed. We all worked, shopped, and interacted completely differently. Digitalization has accelerated expectations of how technology should enable the customer journey.

The new standard in hospitality, for me, is based on efficiently enabling personalized experiences for today's and tomorrow's guest. The only way to do that is with modern, cloud-based technology infrastructure. Different systems should be tightly integrated, allowing data to flow freely in a way that supports business growth.

Collecting data about your guests across all their touchpoints is crucial for making informed decisions about your future offers and guest experiences. Ultimately, this leads to merchandising: you want to be selling anything a hotel has to offer. Think beyond rooms – restaurants, parking spaces, meeting rooms, etc.

If you don't have a modern technology stack (PMS, RMS, CRS, CRM), you won't be able to engage with customers in a modern and efficient way as they expect you to, so they'll go somewhere else.


What are the biggest challenges to embracing the new standard of revenue management?

Technology adoption is a big challenge, along with the pressure on budgets and as a result, its prioritization. However, we're seeing a positive trend of hotels investing more in revenue management technology. It's interesting to note that innovative hotels lead the way in making RMS (revenue management system) the first upgrade in their technology stack.

Our clients have confirmed this – they've adopted RMS first and then moved on to looking for PMS, CRM, and other systems that can provide seamless integrations.


What are the big bets hotels should be taking going forward?

The biggest bets Hotels should be taking going forward is investing in technology that enables better customer engagement and drives revenues and profit. That includes guest facing technology to make the customer journey more effortless, technology to make operations more efficient and fully automated, sophisticated pricing and revenue management technology.

The Hotel industry is expected to continue to grow for the foreseeable future but Hotels that are not investing in upgrading their tech stack to keep up with rising customer expectations will quickly fall behind.


We'd love to hear your book, podcast, and newsletter recommendations.
There are three books I really love. They've helped me think differently, engage across organizations, build strong leadership teams, and develop strategic focus:
The Leadership Pipeline by Ram Charan, Stephen Drotter, and Jim Noel

First, break all the rules by Marcus Buckingham and Curt Coffman
Tribal Leadership by Dave Logan, John King, and Halee Fischer-Wright

I will also use this opportunity to pitch a podcast I launched during 2020 called Unconstrained Conversations. There are over 50 episodes, so check them out. I also love the Ezra Klein Show because he covers interesting subjects in great depth.

Other podcasts I'd recommend are by A16z, a venture capital company that covers forward-looking topics while Making Sense with Sam Harris focuses on sociology and psychology.

As a fan of quality newsletters, I'm always looking forward to seeing business professor Scott Galloway's No Mercy / No Malice in my inbox. There's also Mauricio Prieto's Travel Tech Essentialist, which rounds up hotel tech trends.


Klaus will be speaking at Mews Unfold, hospitality's most innovative one-day event. It takes place in Amsterdam on April 4th and there are still some tickets available, so hurry and get yours.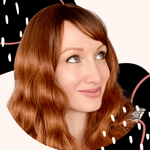 Author
Anu prefers unscrambling words over mincing them. Always punny, sometimes funny. You will find her if you want to in the garden unless it's pouring down with rain.
Hospitality hot takes straight to your inbox
Sign up to our monthly newsletter for industry insights, product news, partner updates and more.