The Mews Blog > Five ways hybrid hospitality is driving more revenue and building brand engagement
The status quo must go. That's the verdict of industry experts who suggest that meeting the complex needs of modern guests will soon be impossible without a flexible tech stack.
Meanwhile, another major shift aims to unlock the full revenue-generating potential: replacing the traditional room-only metrics with TRevPar (Total Revenue per Available Room) or RevPAM (Revenue per Available Square Meter). Ushered in by hybrid hospitality, this allows personalized guest experiences and ancillary services to serve as revenue streams.
In a fluctuating market shaped by shifting guest expectations, can this help future-proof the hospitality industry?
What is hybrid hospitality?
At Mews, our focus isn't defining words but redefining hospitality. And that's what hybrid hospitality is all about – redefining spaces, mindsets, and both guest and staff experiences. For a more detailed look at this emerging concept that's swept the world of hospitality, watch the inspiring webinar with leading experts from Unfold 2023.
Five ways hoteliers use hybrid hospitality to drive more revenue
Let's look at some of the best examples for driving more revenue through hybrid hospitality. For a deeper dive into this topic, get our guide showcasing the biggest winners in hybrid hospitality and the best industry practices.
1. Monetize your lobby space
Lobbies all over the world are getting a makeover. Given the demand for co-working, turning a lobby into a multi-purpose space is an obvious choice for hotels looking to diversify revenue.
Now a place for people to meet, work and unwind, lobbies provide valuable cashflow during the off-season season when leisure travel drops off. And they have an in-built competitive advantage.
Unlike many co-working spaces that are only accessible during standard office hours, hotels are open 24/7, with staff onsite. Usually there are meeting rooms, as well as a pretty good restaurant or cafe too.
The best hotels are curating engaging co-working spaces that facilitate deep focus and foster productive collaboration among creative thinkers.
2. Drive F&B offerings
For starters, if you have a restaurant or bar as part of your offering, you've already got an extra key revenue stream. But let's talk desserts – you can drive even more revenue by upselling dining packages ahead of arrival, ideally by adding an item to your booking engine or online check-in.
Inviting guest chefs to showcase different cuisines will build a following, as will encouraging locals to become regulars with happy hours, lunch deals and resident offers. Serviced apartments or suites with kitchens can sell lunch or dinner baskets with fresh local produce that guests can use to make traditional local dishes.
F&B can be a part of your revenue even without having an onsite restaurant – there are some modern vending machine choices on the market, including healthy eating options.
You could also create a small convenience store in your hotel – ideally featuring local brands – for guests to pick up the basics. That's what The Hoxton did in some of their open-house hotels. At their Hox Shop in the lobby, guests can buy snacks and drinks at supermarket prices or limited-edition items by featured London makers.
3. Make the most of your amenities
Finally, the obsession with RevPAR is waning. In the era of hybrid hospitality, this metric is limiting by nature. RevPAM (revenue per available meter squared) is increasingly popular among hoteliers looking to build a lasting approach to revenue diversity.
Start measuring beyond available rooms, and you'll have a much broader picture of your hotel. In the last two years, we've seen a huge boom in hotels offering additional bookable services, such as:
Day-use rooms (sold by the day and by the hour)
Event spaces (weddings, exhibitions, team buildings)
Health and fitness (yoga classes or gym memberships)
Get inspired by Hotel Aazaert, a Belgian property that offers 58 parking spaces directly through Mews. In just four months, they generated an extra €39,000, most of which was pure profit thanks to the low maintenance costs.

"Integrating parking into the PMS has made a big difference for us," said Loots Frederic, Director of WP Hotels. "We can easily see the impact it's having by looking at the report, and it saves us lots of time by not having to do any manual entries."
4. Build a community between guests and locals
Modern travelers prefer staying at places that foster a sense of community. For hotels, this is a chance to increase your customer base while growing revenue. To lure the locals in, start with an introductory offer – 10% off on their first gym or spa sessions or a free coffee with every restaurant meal.
Partnering with local businesses for cross-exposure is also effective. If you don't have an in-house gym, join forces with a local one so they can send business your way – both in terms of guests and for team events and meals.
Subscriptions are another great way to build a community. Having a strong, credible brand helps as they'll need to know they can rely on the same standard of service, potentially across multiple properties.
The Social Hub is a revolutionary brand that fosters connections between individuals from different backgrounds. Their hybrid hospitality model is not limited to a specific demographic, age group, or stage of life. From vibrant social spaces to events, TSH provides the perfect setting for networking, making new friends and immersing yourself in a dynamic atmosphere.
5. Offer unforgettable experiences
Creating impactful experiences is what sets your hotel apart and keeps guests returning. The key is to do what works for your brand. The more memorable the experience, the more likely guests are to return – and help bring in more bookings through word of mouth.
If your focus is sustainability, take your guests on a tour of the farm that provides your chefs with local produce. And if your property's surrounded by rich history, offer guests a special walking tour of your neighborhood. Involving the community ensures authenticity, so team up with local experts to curate a unique offer.
For Birch, the award-winning brand with two properties just outside London, this meant offering daily events and activities for guests and members, such as pottery classes, an interactive bakery, screening rooms, a growing farm and more.
Time to try it out
As you can see, there are multiple ways to diversify hotel revenue using the spaces and tools you already have. The only thing missing is an inspiring guide featuring great hybrid hospitality strategies and success stories starring your role models and competitors.
Luckily for you, we have it right here.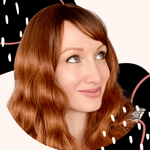 Author
Anu prefers unscrambling words over mincing them. Always punny, sometimes funny. You will find her if you want to in the garden unless it's pouring down with rain.
Hospitality hot takes straight to your inbox
Sign up to our monthly newsletter for industry insights, product news, partner updates and more.