The Mews Blog > "Mews Payments is saving us 10 hours a week of tedious admin work" | Good Hotel Testimonial
The GM of London's floating Good Hotel, Liutauras Vaitkevicius, on how the Mews Payments tool has made payment automation the new norm, and why it's playing a vital role in their premium hospitality stay-good-do-good mission.
First things first, what made the Good Hotel choose Mews?
What really attracted us was how simple, intuitive and easy to use the software is, not only for our staff and finance support team, but also for our customers. We also loved the fact that it's a cloud-based PMS that connects to lots of other systems.
Which unique PMS features do you need in your property?
When considering our options we were looking for proper 21st century technology that would open us up to the world and take us into the future in terms of our hotel's needs and requirements.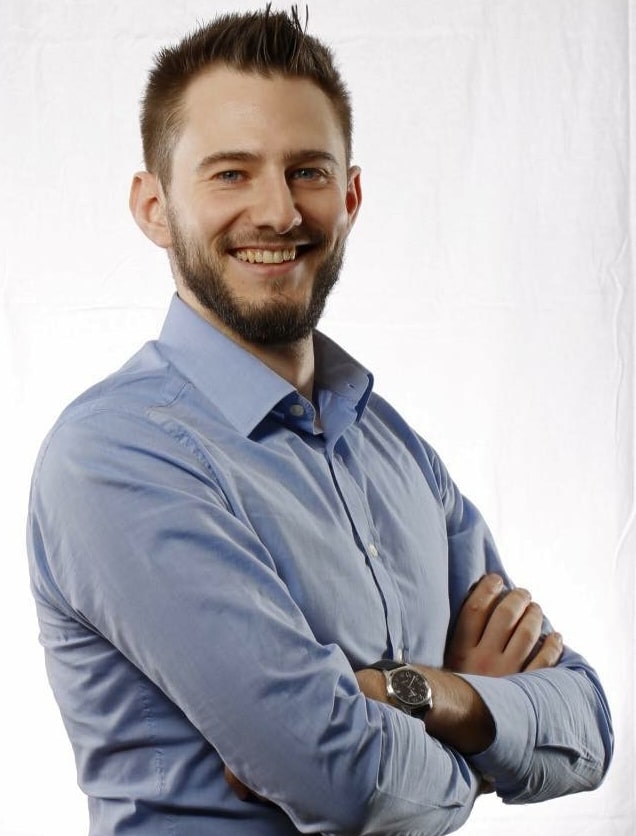 Be honest, what frustrated you most about your old property management system?
How long it used to take us to do the most basic of tasks...and half of the time we had to do them manually anyway!
What do you particularly love about Mews?
Automation, without a shadow of a doubt. Since switching to Mews we've found that we can do many different things with our PMS extremely easily, without even having to think about it. We're also impressed by the productivity savings that our hotel is now making, in both our front and back office.
We're saving 10 hours a week of time that we previously spent on admin and back office work!
Could you tell us what a great customer experience means to the Good Hotel?
For us, a memorable customer experience is always centered around the personal touch; it's about personalized service and how attentive our staff are when you approach them.
Why did you decide to make the switch from old-fashioned manual payments to using Mews Payments?
There was one very simple and important reason: automation. And what a great decision it was! It's meant that manual mistakes are a thing of the past, and we no longer have to worry about cancellation or booking issues. With Mews Payments, everything is done efficiently and correctly. The manual payment headache is over!
Do you feel that payment automation allows your team to focus more on the guest experience?
Absolutely - using Mews Payments allows us to really concentrate on our guests and give them the attention that they deserve. When dealing with manual payments we used to have to worry about things such as reconciliation issues and chasing money, both of which can take up far too much of a hotelier's time and make customer service suffer.
Would you say that the switch to Mews Payments has impacted positively on your receptionists?
Yes, since starting to use Mews Payments we've noticed that our staff no longer make mistakes. Everything balances as it should, and we have easy access to all of our results from any time zone, anywhere in the world, whenever we want.
In what way(s) has using Mews Hospitality Cloud allowed you to reallocate resources amongst your staff?
Changing to a cloud-based PMS has allowed us to start thinking bigger and be more ambitious. We now spend more time concentrating on our customers, customer service and our internal training programme, instead of having to spend hours on tedious tasks such as chasing paperwork.
How are your back office and accounting department benefitting from Mews?
We've calculated that we're saving about 10 hours a week on time that we previously had to spend on manual admin and back office work! This is amazing because it means we can now focus our attention on our Good training programme, and on allocating more resources, time and money to the incredible causes that the Good Hotel is known for supporting.
The check-in process at the Good Hotel is famously pretty fast. What's the secret?
Being a premium hospitality business, we know that our customers' time is precious. One of the many great things about using the Mews Kiosk is that it really allows us to concentrate on our customers, and more specifically, on making the check-in and check-out experience super efficient and friendly. So that's what we've done! We previously wasted time in having to go back and forth filling out forms and doing other things which we don't feel are relevant to the 21st century, but that's no longer the case.
How have your guests reacted to a more automated stay experience?
Good Hotel customers are smart and very busy people, and we know that when we automate things for them they really appreciate it, regardless of whether they know how it all works behind the scenes. What's very important to us is that they know they can trust Mews, and that they can enjoy their stay without having to queue to check in or check out.
Are you concerned about the problems of card security and fraud that are so often an issue in the hospitality industry? What's changed, in terms of prevention, since you switched to using an online system?
Security and fraud are extremely important to both us and our customers. If our customers couldn't trust us they wouldn't stay with us. Since we switched to Mews Payments, we've seen the number of credit card fraud cases go down by 60%. Whenever a stolen or fraudulent credit card is used, the system bounces the transaction back, which is amazing - it means that we don't have to deal with it, and at the same time we're protecting our paying customers.
Since switching to Mews, we've seen the number of credit card fraud cases go down by 60%.
It's almost Christmas...which feature(s) would you love Mews to build for you?
We would like to request a loyalty programme so that we can do an even better job of telling the Good Hotel's story, and explain to our customers why they should stay at the Good Hotel again (and again) in the future.

Hospitality hot takes straight to your inbox
Sign up to our monthly newsletter for industry insights, product news, partner updates and more.