The Mews Blog > "I tell my hotelier colleagues that Mews has changed everything for us"
The de Smet family weren't experienced hoteliers when they opened the doors of Hotel Harmony, one of Belgium's top three hotels, in 2005.
They were, however, seasoned travellers. That might explain the extraordinary focus on guest experience that remains core to the hotel's success today. In fact, they're doing so well that they plan to almost double their number of rooms before the end of the year.
Harmony de Smet manages the "family-run" business in Ghent that her parents started and named for her. In September 2018, Hotel Harmony switched from Planet Winner's PMS to Mews in search of the cloud-based capability that would enable the hotel to retain the guest experience that made the hotel famous.
We were lucky enough to steal a bit of Harmony's free time and get the lowdown on this unique property and its transition to Mews.
---
Hotel Harmony is renowned for its guest experience. How do you keep the love flowing?
Our guests love that we are a family – not just myself and my parents but my staff, many of whom have been here eight or nine years. It's thanks to the team that we have guests returning every year. Business people return every week. It's like their second home.
The experience that guests expect has changed a lot and continues to do so. Every year there is something new that guests ask for: first it was paid wifi, then free wifi and then coffee machines and a free minibar. It's our job to keep up with whatever they may desire next.
Our guests like that we recognise them, know which coffee they drink or what they like to have in their room. It's important to them so it's important to us. We give the hospitality the guests want, not the hospitality we think they should have. That starts with knowledge of individual people and how to make them feel happy.
Something must be working because we originally had 25 rooms. Now we have 40 and there are plans to have another 38 in a second hotel nearby, hopefully by the end of the year.
Why was moving to a cloud-based PMS so important for you?
We adopted Mews in September 2018. Our previous property management system, Planet Winner, wasn't cloud-based and we needed more capability.
Since the switch, the team and hotel have undergone major changes in terms of how we work. We used to have two computers hooked up to Planet Winner and every email – guest confirmation letters for example – had to be written manually. If the internet was down we'd be stuck.
With a cloud-based system those emails are automated, but also if there is an internet issue, we can use our phones on 4G from wherever we are. Setting new room rates – prices change almost daily nowadays due to the seasons – is easy and quick. What's also very important is the time we claw back to focus on the more fundamental tasks of running a hotel.
Perhaps most importantly for us, Mews gives us a visible history of our guests which we didn't have before"
How has it changed how you welcome guests?
Perhaps most importantly for us, Mews gives us a visible history of our guests which we didn't have before. Even guests that come here once a year are instantly recognisable to us. This means we can be even better at making every one of them feel like a valued, and known customer.
We know what they requested when they last stayed, what they paid, which room category they chose and if they were here for their wedding or to propose. If we know that they've come back for their anniversary or a birthday trip, we can do our magic and make sure we've taken care of sorting out a proper birthday welcome.
Was it easy to adopt a new PMS?
If you ask my entire team if they are very happy with Mews, the answer will be yes. Their work has changed completely. Training on a new system was a challenge but we learned from each other. We had an online notebook and my co-workers would write down everything they learned as we went along.
The support we get from Mews is fantastic and incredibly fast. If we need to contact our account team with any kind of question, we know we'll get a reply within a few minutes using the online chat function that works 24/7. With the previous system it took longer. We had to call or email. I recommend Mews to other local hotels that come and ask me about it.
I recommend Mews to other local hotels that have asked to see the Mews system. I told them: make the move"
Would you recommend Mews to other hotels?
There are three hotels from another family chain in Ghent that have already asked a few times to see the system. They are with Planet Winner. I told them: 'make the move', for the time saved and the information you can access that gives your guests a better experience. You will earn more money off the back of Mews in the end.
We can still make improvements and every hotel is different, but I tell my hotelier colleagues that Mews has changed everything for us.
--
Mews acquired Planet Winner in 2019. Read more about the Planet Winner acquisition.
Are you using the most intuitive PMS on the market?
Mews is already automating operations and revolutionising the guest experience in 50 countries!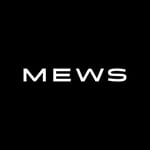 Hospitality hot takes straight to your inbox
Sign up to our monthly newsletter for industry insights, product news, partner updates and more.