The Mews Blog > Mews acquires Planet Winner in a strategic European partnership
Hospitality SaaS provider strengthens its European offering with the first in a series of acquisitions to support its growth strategy
Amsterdam, Netherlands – 3rd December 2019: Today, Mews, the premier property management system (PMS) for hotels and hostels, announced its acquisition of Belgium-based software provider Winner Hotel Software, by Planet Winner, as it expands its reach and bolsters its position as the fastest-growing PMS solution in the world.
In acquiring Planet Winner, Mews is inheriting an experienced executive team, incorporating more than 200 properties, further showing its determination to offer leadership in the trend-setting Benelux market.
Since its founding in 2012, Mews has been modernizing the customer experience for hotel guests by providing hoteliers with an entire suite of software infrastructure to support an open network of applications. Mews' has been changing the industry with its digital features including a fully integrated payment solution, the first online check-in and check-out suite, the industry's first truly open API and a marketplace with over 300 integrations
Matthijs Welle, CEO at Mews said: "At Mews, we're passionate about changing the industry for the better and we're excited to partner with such an experienced player in Planet Winner in what we consider our home market in Benelux.
We couldn't be happier to welcome the Planet Winner founders and their fantastic customer-centric team into our family to help us offer existing Planet Winner customers a great future-proof solution and to usher in a new era of hospitality in the Benelux.
"As our first acquisition, this is a landmark moment for Mews and signals an exciting new direction for our growth strategy as we continue to strongly grow the Mews family.
Dirk Leysen, CEO at Planet Winner said: "When we learned how Mews originated, as well as their philosophy towards PMS systems, design & user friendliness, we noticed a lot of similarities and were quickly convinced that this could be a win-win deal.
We believe the Mews system allows us to help our customers to leapfrog towards state of the art, next generation PMS technology and that our 25 year knowledge and experience can contribute to the growth and success of Mews.
The shared DNA of both companies in relation to product design, customer service & values convinced us that this is a future path bound for success."
Founded by ex-hoteliers, Mews is a next-generation hospitality cloud for hotels, hostels, apartments and more. Mews gives hoteliers the power to provide a remarkable guest experience while improving the operations and performance of their property, thanks to smart automation and an innovative, user-friendly set of products and features.
Mews serves over 1,700 properties across more than 60 countries in all five continents, and works with a huge number of hospitality tech companies to provide hoteliers with an unbeatable platform – no other PMS offers as many integrations. At the 2020 HotelTechAwards, Mews was voted Best PMS by industry peers.
Mews provides solutions for hotels and hostels across the world including, Accor Hotels, Tsogo Sun, Generator Hostels, Jo & Joe, and more.
The Planet Winner PMS system is used in more than 200 hotels in Europe and beyond. Winner has modules for managing reservations, cash register (EPOS), conference & banquets, stock control and many interfaces with other systems. The automation of manual processes and the unique ease of use allows hotels to work more efficiently and free up more time to focus on customers. A rich set of clear reports and analysis tools provides hotels with real-time insight about the hotel's occupancy, sales, market analysis, trends, online sales etc. Indispensable information for the daily management of business.
Media enquiries
For all interviews enquiries please contact: Liam Fisher, Studio Manager at Mews Systems.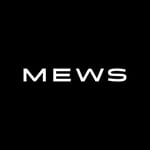 Hospitality hot takes straight to your inbox
Sign up to our monthly newsletter for industry insights, product news, partner updates and more.