The Mews Blog > Hotel Reopening Diaries: The Flushing Meadows
Hotel Reopening Diaries talks to properties around the world about how they've been coping with the fallout from COVID-19. Although occupancy rates remain low, there's definite improvement as hotels search for innovative ways to welcome guests again – sometimes there's even scope for opportunity.
The Flushing Meadows is a trendy, cosmopolitan hotel and bar in Munich's vibrant Glockenbach neighbourhood. But their owners thought outside the box when it came to diversifying their revenue and guests: they leased and refurbished a guesthouse in rural Bavaria. Steffen Werner, owner and CEO, spoke to us about how The Flushing Meadows have been adapting.
Firstly, how are you and your team doing?
This COVID-19 era is not an easy time for gastronomists and hoteliers. Basically three months of nothing. Now, things have slowly started to happen with more guests arriving at our city destination in Munich. As you know, bar business depends on a constant flow of traffic and peak times – this will remain shaky until there is a vaccine.
How did you come to take over a Bavarian guesthouse?
When we had the opportunity to tackle another pop-up project outside of Munich in Bavaria's beautiful alpine landscape, we thought 'perfect!' This gave us the chance to be proactive, to create job opportunities for our staff, to create social distancing possibilities for our guests, and to spend time in the stunning nature not far from our hometown, Munich.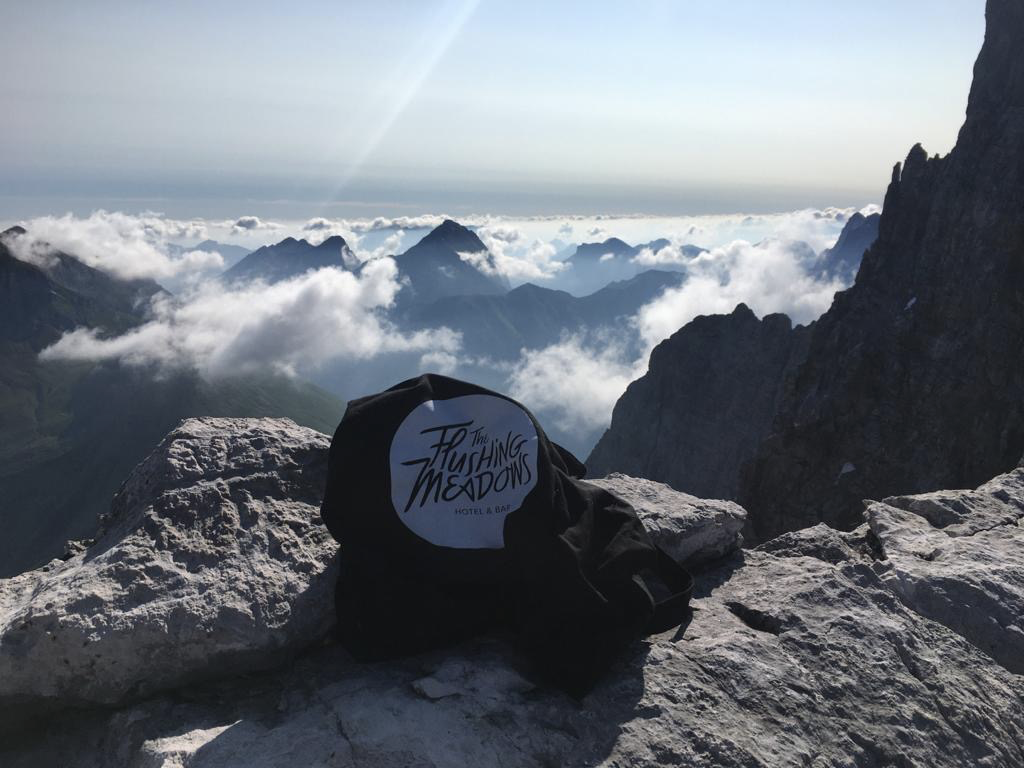 The fact that we also run an architectural studio alongside a graphic agency helps us to react quite quickly when an idea catches fire. It was quite a traditional guesthouse and we kept its essence but added some 21st century pop (and good coffee) in just over three weeks. We've branded it as The Flushing Meadows Camp.
I have a vacation home in the area, near Walchensee, a picturesque part of Bavaria which combines alpine skylines with natural lakes and an open sky. When one of my friends introduced me to the land, I fell in love instantly, so we decided to take the risk and try our luck. We have leased the property until fall of 2021 for now.
How do you run the guesthouse?
Our team of two or three employees take turns between city and country shifts. We do have a bigger team in the back-office though, thanks to our in-house team of architects, designers and operational strategists. I know that sounds quite fancy, but it isn't really!
The staff who alternate between both hotel projects usually spend three or four days in one place, taking turns with their colleagues who want to be involved. So it's quite a diversified setting for the team, and they are enjoying the experience, as far as I can tell. I'd like to thank our team for the effort – it's not easy to kick-start a new program so quickly, and they've done a tremendous job.
What has the guest feedback been like for the new guesthouse?
Initial impressions show that our guests are very open to our experience. The fact that there is so much open nature around the property makes things easier, especially in summertime. Obviously, everyone is little more cautious but coming to the countryside is always a relaxing factor.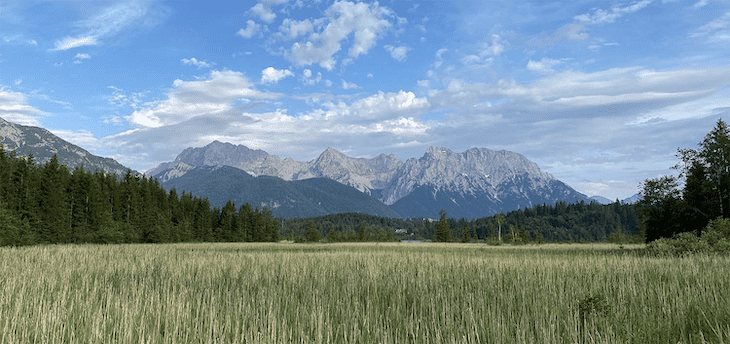 Have you reopened The Flushing Meadows?
Yes, we reopened earlier in June, slowly at first but pretty solid for now. The hotel only has 16 individually designed rooms, which makes us more agile than a large hotel.
We are a small, privately owned business with a small staff, which was helpful in reacting to the COVID-19 crisis. All 16 rooms were open from day one of reopening.
What changes have you made for the city property?
We made some adjustments in our front office: the bar crew sometimes helps with checking in or checking out our guests, so that reception does not have to be staffed as rigorously during uncertain times.
Of course, modified room service and cleaning as well as disinfectant points and protection glass and such are now a matter of course. We are lucky because Germany's and especially Bavaria's governments were able to stabilize the situation quite early, making Munich and its hotels a trustworthy destination as a whole.
How do you see the next few months at both properties?
Occupancy should be okay, as long as the virus is stable, but obviously I am not in a position to influence that. So I guess our entire industry is at the mercy of great scientists developing vaccines.
But you should come and see our new guesthouse! We are located just 70 minutes outside of Munich and are surrounded by alpine lakes such as the Barmsee, with great hiking and even cross-country skiing trails. We are not a luxury resort, but the nature around The Flushing Meadows Camp is pure luxury. We hope that our version of a traditional guesthouse will be a special experience for all our guests, and we look forward to having you!
___
Why not see how other hotels are adapting in the post-COVID-19 landscape? Read our Postillion Hotels and Superbude Hotel Reopening Diaries.
Hospitality hot takes straight to your inbox
Sign up to our monthly newsletter for industry insights, product news, partner updates and more.