The Mews Blog > How loyalty programs can benefit independent hotels
Independent hotel loyalty programs can be incredibly beneficial because they drive direct bookings and help increase revenue per room, as well as boosting retention rates. Plus, with the right incentives, as an independent hotelier you can help ensure that guests stay with you instead of the competition.


There are many benefits to starting a loyalty program, which we'll look at in more detail in this article, as well as different examples of successful programs that already exist. So, keep reading to discover more about loyalty programs and how to make them effective at your hotel.



What benefits can an independent hotel loyalty program provide?
While it can be a challenge for independent hotels to push their programs as they are competing with chain hotels who have a network of hotels and brands across the globe, when done right, loyalty programs can be an ideal way to get guests to keep staying at your structure time and time again. With that in mind, let's take a look at some benefits you can provide.
Transparency
As an independent hotel you don't have an entity that oversees your actions or decisions, so this means that you can be as transparent as you want about blackout dates, how to redeem rewards, and what guests need to do to capitalize on those rewards.
This transparency is a huge benefit because guests will know what to expect out of your program, and this in turn inspires trust. And trust is ultimately the key to engaging loyal guests.
The benefit of trial and error
The lack of corporate standards also gives you the flexibility of trial and error. You can check in with your loyal guests and see what kind of benefits they would like to see, modify existing benefits, and keep checking back on satisfaction levels.
This benefit of trial and error is huge for your guests because it means they can be active participants in creating the ideal program, and engagement is key to drive any effective program.
Learn about other engagement strategies.
Knowing your guest
No one knows their guests better than an independent hotel. Staff and hoteliers have the chance to interact with their guests on a daily basis, asking them for feedback, finding out guest pain points and addressing them before they become a problem. This same deep knowledge of guest profiles can be applied to the loyalty program. Discover how to make guest profiles.
Knowing what your guests want allows you to better personalize the program and offer benefits and perks you know your guests will like, and even asking for their feedback about perks they would like to see. This also gives you advantage over chain hotels who offer generic perks you can find at any hotel.
Added perks
One of the best benefits you can provide as an independent hotel is perks that other brands won't be able to provide. One of your key selling propositions is the fact that you can offer amenities and service that other brands can't compare with. You can do the same with your loyalty program by offering added perks that make the difference.
Whether that be access to exclusive tailored events, wine tastings, a complimentary bottle of wine in the room from a boutique winery, or a selection of curated local products, all of these little perks will make the difference, and are harder for a chain hotel to streamline across properties. This local and exclusive touch with specially curated experiences is one of the main selling points of an independent hotel.
Price flexibility
Independent hotels have a better chance of playing with price flexibility. That means that they can choose to offer special rates to program members, and can improve those rates even more depending on the loyalty member status. Chain hotels, on the other hand, have to rely on a more standardized approach to loyalty programs that is easily replicable anywhere on the globe, which means they also have less price elasticity.
Competitive pricing and pricing specifically for loyalty members is one of the key ways an independent hotel can compete with chain hotels. Learn more about how tools like Mews' revenue management can help you automate hotel rates and pricing to optimize inventories and therefore maximize profits.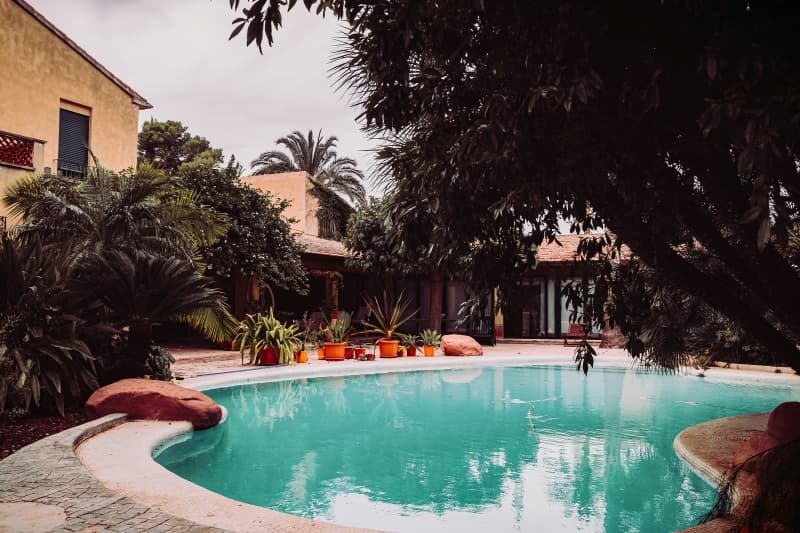 Loyalty programs that work for independent hotels
Now that you understand the competitive edge you can create with your hotel's loyalty program strategy, it's important that when it comes time to craft your ideal program, you consider some examples of programs that work. Let's take a look at some examples.
Voila
Voila is a successful loyalty program that unites a network of more than 250 select independent hotels and luxury brands. Through this program, guests can cash in on rewards and exclusive amenities, upgrades, and free stays at different independent hotels across the globe. This is an excellent promotional opportunity for independent hotels to associate with an already existing program and attract clients with the hotel's exclusive rewards.
Stash
Stash is a hotel loyalty program for independent hotels where guests can book at a range of hotels around the world, and they earn points on every dollar they spend. There are no blackouts, and guests can turn points into free stays at one of the hotels in the program. Stash, like Voila, allows independent hotels to promote themselves more easily.
iPrefer
iPrefer is a loyalty program representing 650 different hotels that are part of Preferred Hotels & Resorts. They provide singular luxury hospitality experiences thanks to the loyalty program, allowing independent hotels to better promote themselves and the rewards they offer.
Hospitality Marketing Concepts
HMC is the mother brand that operates Voila Hotel Rewards and CLUBHOTEL, creating and developing custom-made programs that can drive incremental revenue and profits to hotels in their partner network. The loyalty programs are designed to increase bottom-line profit, client retention and make acquisition costs easier via e-commerce channels, which is ideal for independent hotels.
Conclusion
In this article we've looked at ways to give your hotel a competitive edge over chain hotels with a loyalty program that is transparent, actively involves guests, works with trial and error, gives added perks and has flexible pricing.
We've also looked at examples of successful programs so that you can get a better idea of what works, and either choose to be a part of these networks or use a similar model.
The overall goal should be to create an effective program that will boost retention rates, increase profits and drive direct bookings. Give your guests that added bonus that will help them to choose you over the competition and keep coming back year after year.

Author
Eva has over a decade of international experience in marketing, communication, events and digital marketing. When she's not at work, she's probably surfing, dancing, or exploring the world.
Hospitality hot takes straight to your inbox
Sign up to our monthly newsletter for industry insights, product news, partner updates and more.