The Mews Blog > The hotels that inspired us in 2020/2021
It's easy to do good and be generous when times are easy. Going the extra mile when times are tough is the real mark of heroism. The last year has been one of those tough times, and almost everyone in hospitality has suffered at the hands of the pandemic. But that didn't stop some hoteliers from doing remarkable work.
These are some of the hotels that have inspired us over the last twelve months with their charitable work and admirable initiatives.
Ennismore

:

helping children

learn
As schools were forced to close around the world, it became difficult for children to access the learning they needed – particularly in lower income families. Ennismore saw an opportunity to support the children in their local community.
In Shoreditch, the home of the first Hoxton, the group partnered with a local school to donate iPads so that kids would have the access to the technology they needed to continue to learn whilst stuck at home. In their words: "No child deserves to be left behind." We couldn't agree more.
CitizenM

:

keeping isolated patients in touch with

families
The need for isolating was one of the hardest things over the past 12 months, particularly for patients stuck in hospital with no friends or family allowed to visit. Again, generous hoteliers and smart technology combined to come to the rescue.
CitizienM hotels in London and Paris gifted around 800 tablets to hospitals across the two cities. They're used by patients who have been separated from family (through other circumstances as well as Covid-19) to make video calls with loved ones, as well as for games and education apps to help keep patients entertained. Some iPads also went to ambulance workers, who can use them to access vital patient information while on a call.
As we all know too well, many hotel rooms have been left empty over the last year. Lamington Group didn't let these rooms go to waste. At the start of the pandemic, they partnered with SPEAR London, a charity dedicated to finding secure accommodation and a better future for homeless people in the city.
This meant opening up their rooms to those who needed them, which the group gladly did in their room2 hotel. They have an amazing team willing to go the extra mile, a great example of which was on Christmas day. The team organized a memorable Christmas meal and gifts for all of the 50 homeless people they had staying with them.
Lamington team
Although homelessness already existed as a longstanding problem, it was exacerbated by the pandemic. Homeless women are particularly vulnerable to violence and abuse, and so this project to provide accommodation for them at the 3-star Pavillon Villiers Etoile is both essential and commendable.
There's space for up to 95 rough sleepers, who can stay at the hotel for as long as 18 months while they try to find work and housing. On arrival, each woman receives a welcome kit, including fresh sheets and vital hygiene products. Chapeau!
Hotel Madinat was opened by a non-profit organization to help to provide jobs and integrate people from socially excluded groups. They began by providing training and jobs in cleaning, gardening and maintenance, but they had more people than positions available. The solution? They decided to open a hotel to create new jobs and acquire experience for potentially running other hotels or restaurants in the future.
Despite this being the company's first hotel venture, they're ranked number 1 on TripAdvisor for all hotels in Cordoba. An amazing example of how the right attitude and good intentions can deliver remarkable experiences – for staff as well as guests.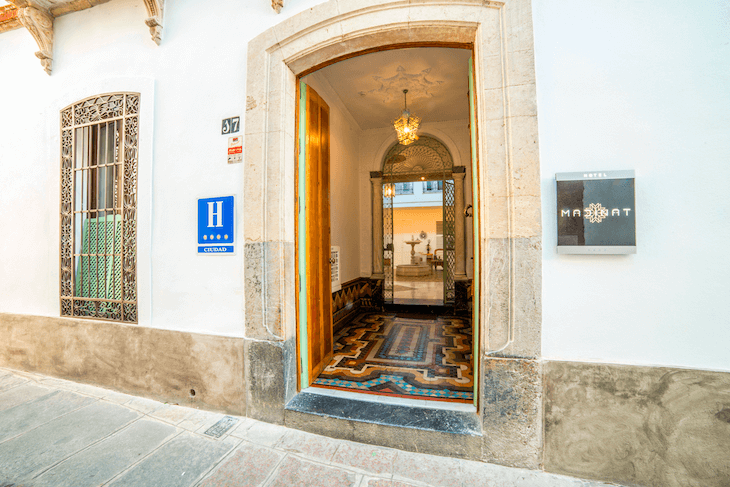 Hotels for

H

elpers

: providing cheap accommodation for front line

helpers
Early on in the pandemic, Mews created the Hotels for Helpers initiative to provide heavily discounted hotel rooms (a maximum of €25 per night) for healthcare professionals who were forced to travel away from home or needed to isolate from family.
There were loads of hotels who joined the scheme, from Marriot the Hague, Adagio, City Hub, Room Mate Hotels and many more.
Read about Hotels for Helpers was created
Once a national emergency was declared in Portugal, the Craveiral immediately shifted to help mode. Rooms were offered to the hard-working police force, and the kitchen was opened to feed those key workers on long shifts. Not only that, but the property helped deliver essentials to the local community and provide any spare rooms to those who needed to isolate from high-risk family members.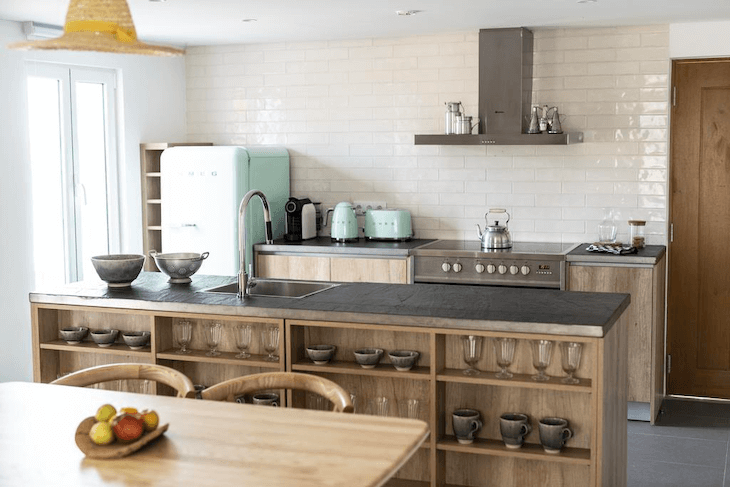 New York hotels: eased the burden on

hospitals
A number of hotels across New York sprung to action after the city became an epicentre for the pandemic in the US. The likes of The Four Seasons and Whythe Hotel offered their rooms to nurses, doctors and key workers, and more than 20 hotels including St Regis New York were turned into makeshift hospitals, with ten thousand beds easing the pressure on overcrowded hospitals around the city.
In addition to the heroes of the pandemic being offered complimentary hotel accommodation, 20 hotels - including the St Regis New York in Manhattan - will be turning into makeshift hospitals. Ten thousand beds have been secured to ease the pressure on hospitals at capacity.
If you know of any more hotel heroes who have done great work over the course of the pandemic, feel free to let us know and we can add them to the list.
Hospitality hot takes straight to your inbox
Sign up to our monthly newsletter for industry insights, product news, partner updates and more.