The Mews Blog > An interview with Hotel Unplugged | A Hotels for Helpers story
Hotel Unplugged is a city centre hotel in Rotterdam that utilizes technology to give guests a seamless stay. Recently, they've been hosting healthcare professionals from the nearby Erasmus hospital, having joined the Hotels for Helpers scheme early on.
Over 250 nights have already been realized at the hotel, so we put in a call to Lukas Godthelp, Owner and Operations Manager of Hotel Unplugged. Lukas spoke to us about how they first got involved with the scheme, as well as the special measures they're taking to protect staff and guests from COVID-19.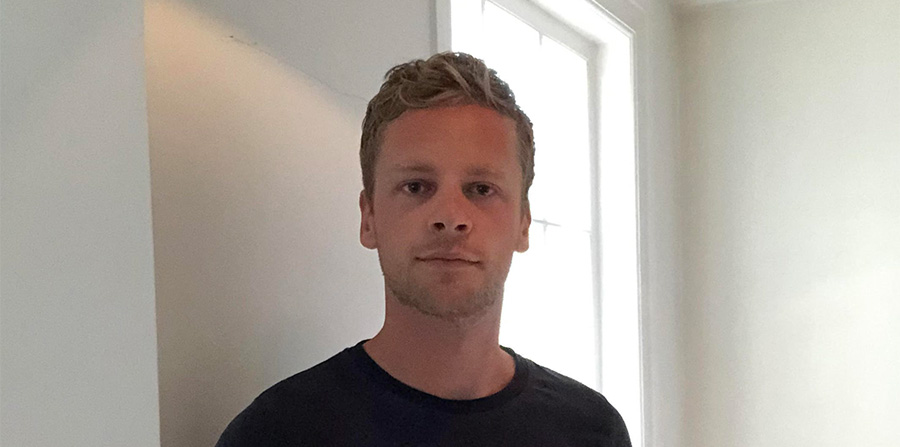 ---
How did you first hear about Hotels for Helpers?
"When all the restaurants and bars closed down, our business just completely vanished, so we started thinking about what we could actually do to help out. We actually reached out ourselves to the Erasmus hospital, which is only five minutes from our door, to help out. Then I talked to Vincent, our Mews account manager, and he said that Mews had built this initiative which we could actually use.
Once we did that, it was very easy because the set up was done directly. The healthcare workers came in very fast because they wanted to find something that was close to the Erasmus. It was very easy."
Why did you decide to get involved?
"We knew that it wasn't going to be the time to actually earn money anymore: it was just survival mode. So the first thing we did was talk to everybody involved with finance and see what was possible. But since the hotel rooms were empty anyway, we thought we should at least do something to help out, especially because we're so close to the Erasmus which was very busy. We just needed to do something."
We knew that it wasn't going to be the time to actually earn money anymore: it was just survival mode."
Was it easy to join the initiative?
"That was actually very easy. The whole setup of Hotels for Helpers was done within half a day. We didn't even have to do anything much, it was all arranged through Mews."
What special precautions do you take for your guests?
"We outsource our housekeeping, so we had to speak to them about their measures. They needed to adjust a lot, which they did, in particular to make sure their people were protected too. Of course, the hotel rooms were always cleaned very thoroughly, but now they needed to be more so.
We had to make sure that what was cleaned was actually cleaned very thoroughly so that the new guests wouldn't have the chance to be infected, especially with people coming from the hospital. I mean, these people were working long hours and their chance of getting sick is way higher. So those measures were really needed.
It helps that we are very digital. From the start we imagined a hotel that would incorporate automation that actually adds value to the guest's journey. Like automated check-in, or your phone automatically connecting to your TV to play Netflix. Our door lock system is a web-based app that guests use to open their door and ask us questions directly. Now all of these things are even more useful because it means fewer physical contact points which is safer for everyone."
In general, how are your guests feeling?
"It's nice to connect with people, and generally they're happy and thankful because they knew that the initiative was arranged to help them. But I've also talked to some very stressed out people. Those people were working for a full week, for 15 hours per day, and I think it was very rough for them. So most of them just wanted to sleep."
How long do you plan to keep helping for?
"We're just going to continue like this, with Hotels for Helpers, for a while longer, because we still have capacity. If we run out, then we'd consider stopping, but as long as the people at the hospital are still working hard, we can still continue to help out."
Will you make any more safety changes over the coming months?
"At our hotel, people basically just walk in and go straight to the room, and then they walk out straight through the front door again. We don't have specific places that get very busy or where we need to take very heavy measures to protect everyone. We don't have to change much because we're so automated; that's been a positive so far for us.
Our staff there are definitely going to wear gloves and a face mask as well, because I think that's going to be the new standard in these places everywhere around the world."
Housekeeping does have face masks, gloves and everything. I think they are the most vulnerable because they basically have to touch everything that has been touched. So, for them, these measures will continue to be the same. They already got used to it so we're happy about that.
We have a coffee bar that we're keeping closed for now until we know for sure that we can reopen it. We're not going to serve cookies and stuff anymore, we're just going to serve coffee, which is safer. Our staff there are definitely going to wear gloves and a face mask as well, because I think that's going to be the new standard in these places everywhere around the world."
Is there anything else you'd like to say?
"We really needed initiatives like Hotels for Helpers. Being in this situation and being to help out this easily was just absolutely perfect. And I think that's really great of you guys, of Mews, that you started this and that it was so easy for us. That's your trademark, in my opinion: that Mews is so easy to use. Like with Hotels for Helpers, I didn't have to do anything for it. It was just, "Do you want to do this?" "Yes." Then we arranged it and a couple of hours later it started running.
It's really great that we can still get together and work these things out and think of initiatives that actually help out people."
---
For more information about Hotels for Helpers, the initiative that helps the hospitality industry give back to the community during the COVID-19 pandemic, visit hotelsforhelpers.com.
Hospitality hot takes straight to your inbox
Sign up to our monthly newsletter for industry insights, product news, partner updates and more.